ROGERS PARK — The little church that could in Rogers Park keeps on chugging.
When the United Church of Rogers Park, with a congregation of about 60, found out from the city it would need a $16,000 emergency plumbing repair, its leaders were devastated.
The church at 1545 W. Morse Ave., which recently made headlines by taking on the United Methodist national denomination for excluding LGBTQ members from marriage and ordination, runs on a shoestring budget, like many churches.
Raising more than $5,000 for any campaign seemed to be a Herculean effort. And if it wasn't able to raise the money, it risked being shut down by the city.
The church set up a GoFundMe, hoping for the best, but not expecting more than $3,000 to $4,000.
"We have to fundraise for pretty much everything we do," said Pastor Lindsey Joyce. "People get fatigued giving you money at a certain point."
But the church exceeded expectations, raising over $17,000 — enough to make the repairs.
The money came pouring in from all over Chicago and even from out of state. One donation came from as far as Jacksonville, Florida.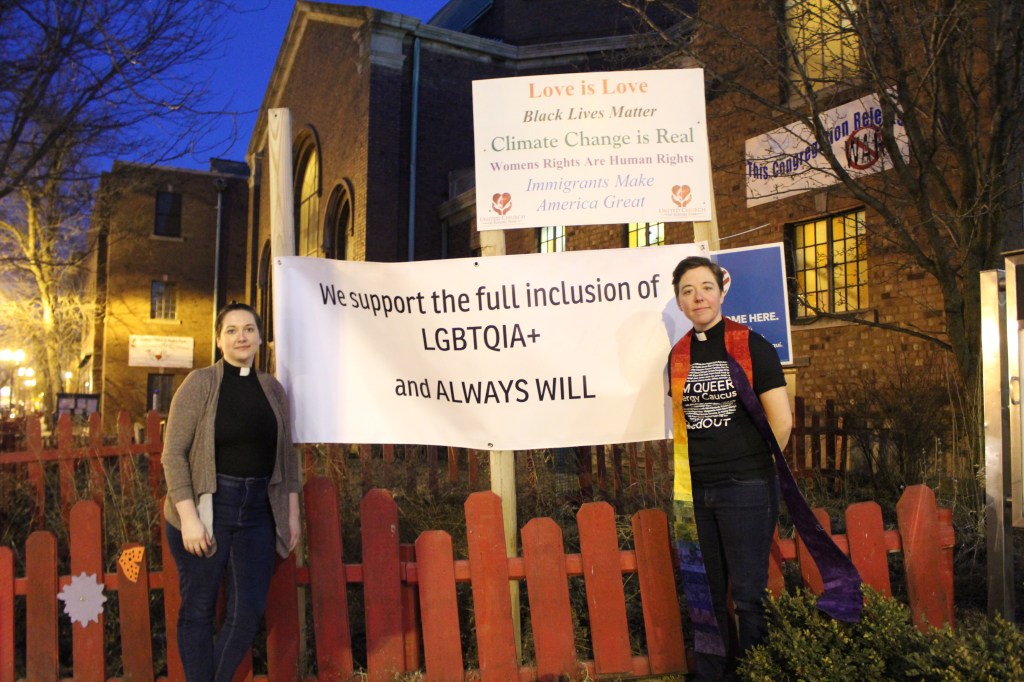 An anonymous donor submitted United Church for a grant where it won $8,000 (the church still doesn't know who nominated them). Ald. Maria Hadden (49th) promoted the GoFundMe in her weekly newsletter.

"I can't thank the people of Rogers Park, and everyone who donated, enough," she said. "It definitely feels like a weight is off our shoulders.
The church was planning to hold a talent show to fundraise at 7 p.m. Saturday, and although they still are asking for donations, the fundraiser is more of a celebration now, said Joyce. Anyone can sign up to perform, and everyone is invited.
"This is a celebration for those who supported us," she said.
There is a $5 suggested donation but anyone can come regardless of their ability to pay. There will be two featured hip-hop artists: Markos Stat$ and Akeem. The talent show will be emceed by Shanethan Calvin.
Because the church exceeded its fundraising goals, Joyce said they will be able to continue with some key programming that may have needed to be cut or scaled back.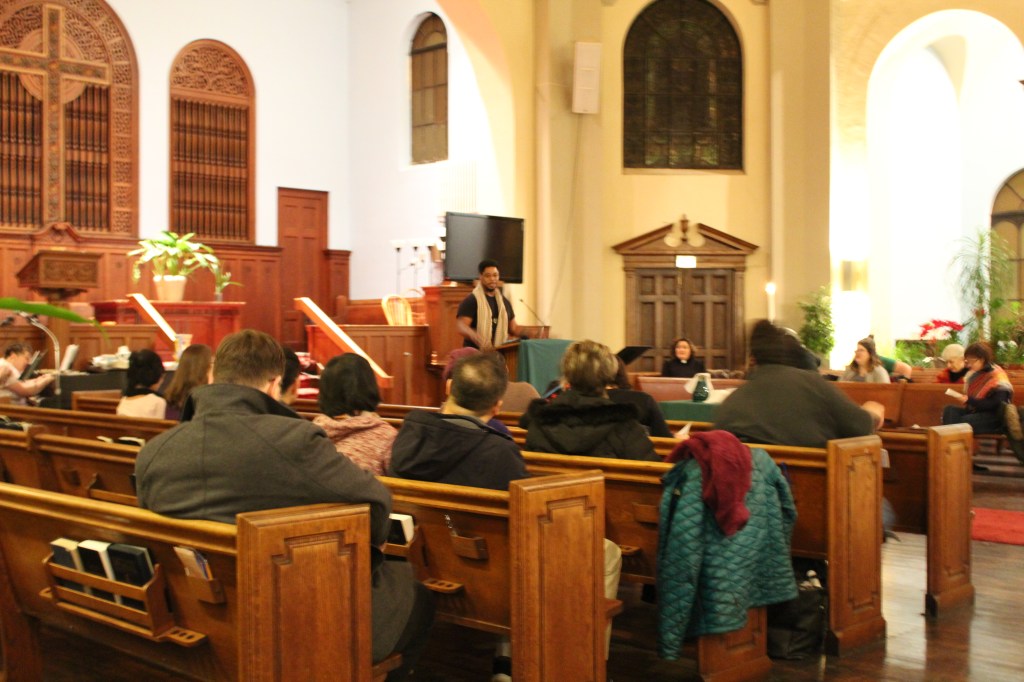 After school programming, kids summer programs and other essential repairs to the building can all continue as planned.
Although the United Church of Rogers Park has the financial struggles of any small church, Joyce said they don't get too stressed out over finances. Somehow, things have always seemed to work out, she said.

The church has been around for over 100 years, and Joyce said they've always operated within razor thin margins.
"Our church has always hustled," she said. "I've looked at financial reports from 1927 where the church was operating in a deficit."
But the church carries on. Joyce said she is proud of the work they do in the neighborhood, especially under financial constraints.
"It has a lot to do with our community and the support that we get from the neighborhood," she said.
Next, Joyce has set her sights on raising enough money to repair a staircase at the church. It has deteriorated and has become unsafe, she said. There are two classrooms that are currently vacant because of the dangerous stairs.
Joyce was unsure exactly how much the repairs would cost. But she said she was sure they could raise the money, somehow.

"We always seem to figure it out," she said.
Do stories like this matter to you? Subscribe to Block Club Chicago. Every dime we make funds reporting from Chicago's neighborhoods.