ROGERS PARK — When the Heartland Café came tumbling down, some Rogers Park residents snagged a brick from the site as a way to remember their beloved neighborhood institution.
Now, another building has been razed at 1315 W. Loyola Ave., and with it, some gorgeous lion head terracotta.
But Ald. Maria Hadden's 49th Ward office has fought to save some of Rogers Park's precious memories.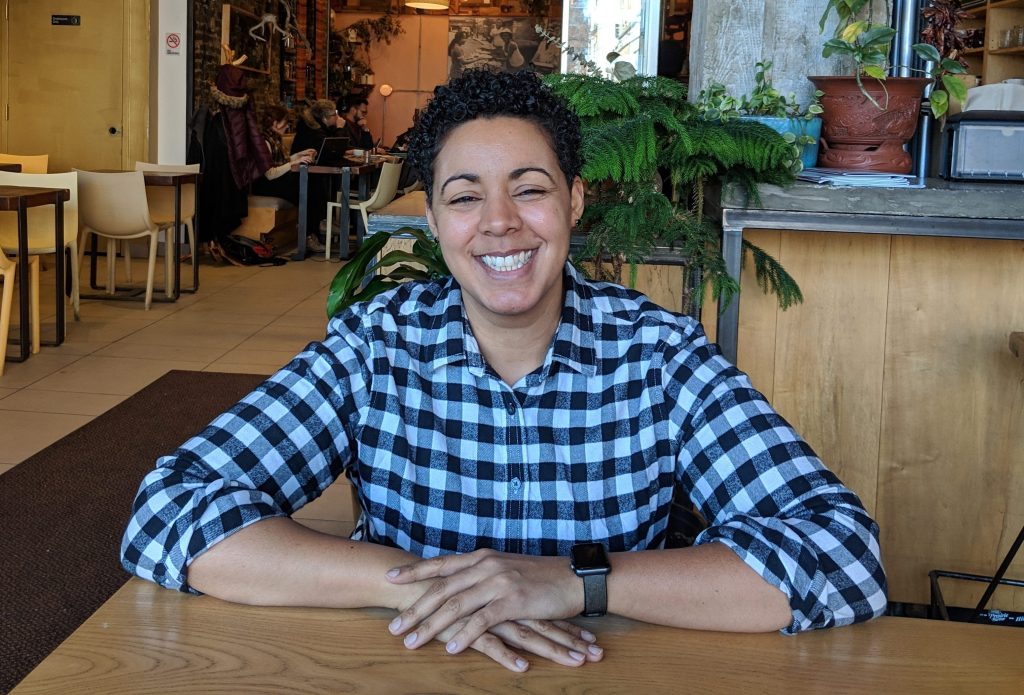 The lion head terracotta is the latest piece added to the basement crawlspace of her ward office at 1447 W. Morse Ave. Torrence Gardner, Hadden's director of economic development, has been spearheading the effort.
Gardner and Hadden worked with the developer to convince them to allow them to keep the best pieces of terracotta. The building had been around since 1927 and they felt some part of it should be kept.
"Our office is becoming a place where Rogers Park's important architectural memories are saved," he said. "We are kind of becoming a preservation office," he said while laughing.
Downstairs in the crawlspace sits different terracotta pieces, along with plenty of purple bricks from the Heartland Café.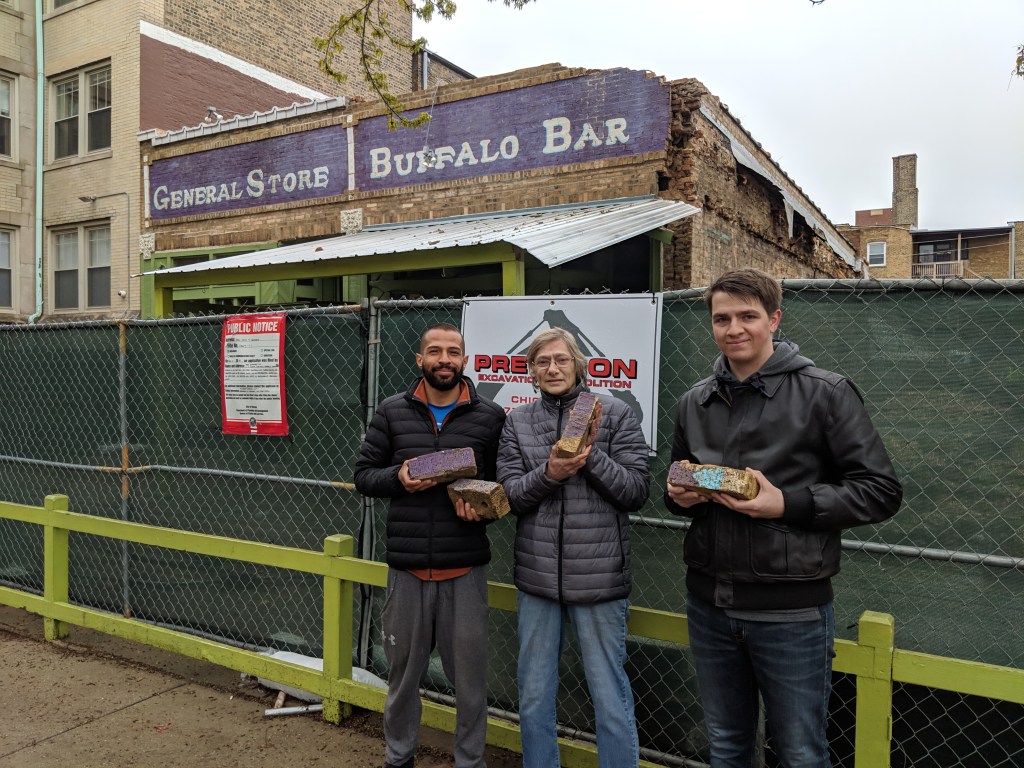 And although Gardner is working to find a home for these pieces, they are encouraging Rogers Park residents to come by and take a look.
"Anyone who wants some of [these pieces] can come on by and pick them up," he said.

The office isn't charging anything, they just hope the bricks and terracotta go to a good home.
Gardner said their office couldn't have saved these historic pieces without Jimmy Nuter. He runs a company called American Vintage Reclamation, where he salvages old artifacts and sells them to interested buyers, or donates them to preservation organizations.
But Nutter did the work pro bono for Hadden's office. He also helped them salvage bricks from The Heartland Cafe.
Chad Willets, co-owner of Le Piano, has some terracotta from the Heartland Café proudly displayed at the jazz club down the street from where the Heartland Café used to reside.
"We wanted to honor what the Heartland represented by having a piece of their architecture in our space," Willetts told Block Club in April, when the Heartland Café was being demolished.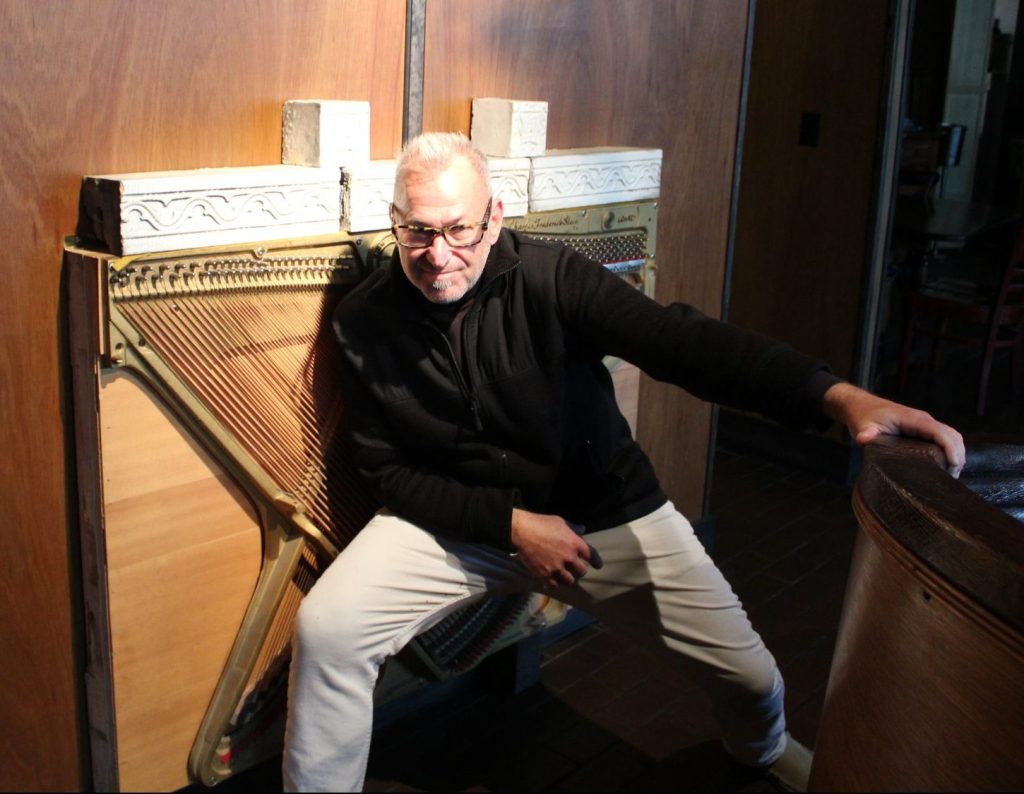 Torrence said he has a personal love for preserving relics of the past.
"We have lost some of the importance of historic preservation in this country," he said. "It's a reminder of where we came from in order to improve our future."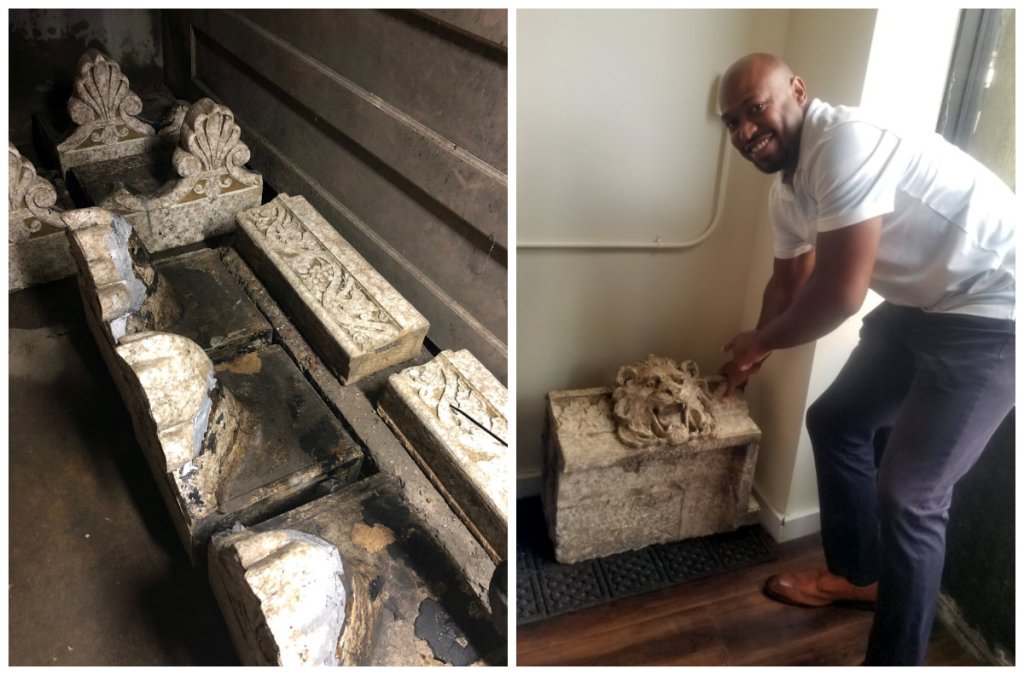 Torrence said, for now, there is plenty of space below the ward office, and they have no plans to stop saving any future Rogers Park mementos.
"We want to collect as much as we can; we have a sentimental attachment to what goes on in the ward," he said. "People in the neighborhood care, and so do we."
Do stories like this matter to you? Subscribe to Block Club Chicago. Every dime we make funds reporting from Chicago's neighborhoods.