CHATHAM — As several squad cars stood watch outside Maryland Avenue Baptist Church, friends and family gathered inside the sanctuary to say goodbye to 23-year-old Calvin Seay, a Chicago Park District worker shot dead near his home earlier this month.
Seay, affectionately nicknamed "D. Rose" after his favorite NBA basketball player, was laid to rest in a white casket, wearing a red baseball cap.
He was among several people shot dead this month near the 7300 block of South Stewart Avenue. On Aug. 3, he was on his way to work when an unidentified gunman emerged from a silver sedan in the middle of the day and shot him.
RELATED: After Park District Worker And 2 Moms Murdered, A Community In Mourning Asks Police: 'Where You At?'
Relatives gathered in the church at 8058 S. Maryland remembered Seay for his quiet calm and reserve, his love for basketball and for his six-year-old daughter.
"Calvin was a character," Seay's niece, Janavia Collins, told mourners as she recounted her time with him the day before his murder. "The last thing he said to me was 'alright.'…I feel like he's alright with the lord now."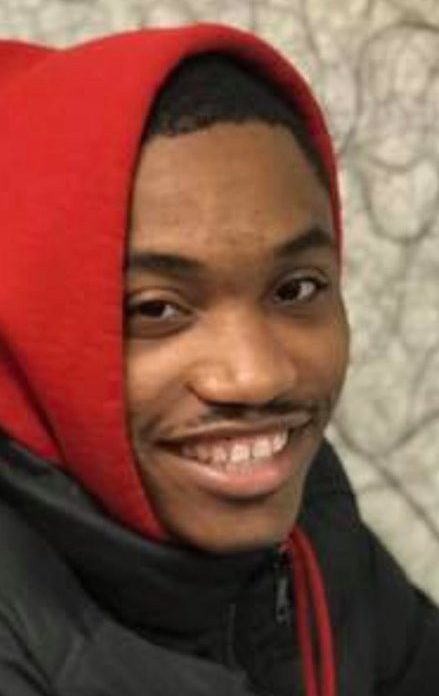 Seay was excited about the family trip to Tennessee he was planning, said another relative, and loved his job as a recreational leader at the Chicago Park District.
"Love like he loved," advised his aunt, Delincia Wimberly. "Commit to being a better person like he did."
According to Chicago Police, Area South detectives are still investigating the case, but the lack of communication between the police and residents is still a point of contention for Tamar Manasseh, the leader of Mothers Against Senseless Killings who pleaded with police last week to find those responsible.
"Like I said, we're willing to work with them but they've got to talk to us," said Manasseh, who attended Wednesday's homegoing. The GoFundMe campaign to raise reward money to encourage witnesses to come forward with information about Seay's murder — and the murders of Andrea Stoudemire and Chantell Grant, who were gunned down nearby in late July — is now at $33,000.
RELATED: Man Shot Dead In Middle Of The Day 1 Block From Where 2 Moms Were Killed In Englewood
Manasseh recalled Seay bringing his daughter to MASK cookouts, and helping to protect the block.
Meanwhile, outside the church, several squad cars were parked outside for the duration of the funeral.
"They say it's for our protection," said one mourner.
The presence of squad cars, however, wasn't a focus to those who came out to celebrate and remember a man who they said was getting his life together.
"He was here. He was here, and he was special," said Collins.
Do stories like this matter to you? Subscribe to Block Club Chicago. Every dime we make funds reporting from Chicago's neighborhoods.