ROGERS PARK — For more than seven years, a group of Rogers Park residents with a passion for local, sustainable food have been trying to create a co-op of their own.
Finally, that dream of the Rogers Park Food Co-Op is emerging.
On Thursday, the co-op is hosting an event at Uncommon Ground, 1401 W. Devon Ave., to celebrate the progress they've made and to show the community the types of vendors they hope to include when they open.
"An Uncommon Night Market" will feature a slew of local farmers and vendors with refreshments and 20 percent off dinner. Additionally, attendees will have the chance to tour Uncommon Ground's rooftop farm.
The event is free but a $5 donation is suggested to help fund co-op sponsorships for those who may not be able to afford one.
It costs $250 in order to "buy in" and become a member of the co-op, but membership has its privileges.
Members have a voice in the future of the community grocery store by being able to vote at board meetings.
Additionally, members can get discounts or bonuses depending on how well the co-op performs and how often they shop there.
It's a way to get community buy-in for their grocery store, said Jillian Jason, its board president.
"The co-op is in a really exciting time right now," she said.
Jason said they are hoping to have 750 owners by the time a site is selected. This food co-op has been nearly seven years in the making and things are finally starting to materialize, she said.
Although many have wondered why things have taken so long, Jason said its not unusual for a food co-op to take years to develop.
Jason said the Food Co-Op Initiative — a national nonprofit that helps co-ops get started — estimates the time it takes to get a food co-op off the ground is about seven to nine years.
What the Rogers Park Food Co-Op really needs, said Jason, is more owners (investors).
When she became involved with the co-op more than two years ago they had about 350 owners. Now, they have more than 475 and are hoping to hit 500 by the end of summer.
"We couldn't hire a realtor to start looking for a site until we hit 450 owners," she said.
Some of the sites being considered are in Rogers Park, West Ridge and even South Evanston.
"A ton of Evanston folks are very supportive of the co-op after losing one of their own," she said.
Part of the spirit of a food co-op involves collaboration, especially with other food co-ops. Over the weekend, Chicago Market (Uptown's emerging food co-op) and the Rogers Park Food Co-Op took a trip together to a local farm.
For $30, members of both co-ops were able to visit Spence Farm outside Chicago. The day included a tour and a chef- prepared lunch and tasting.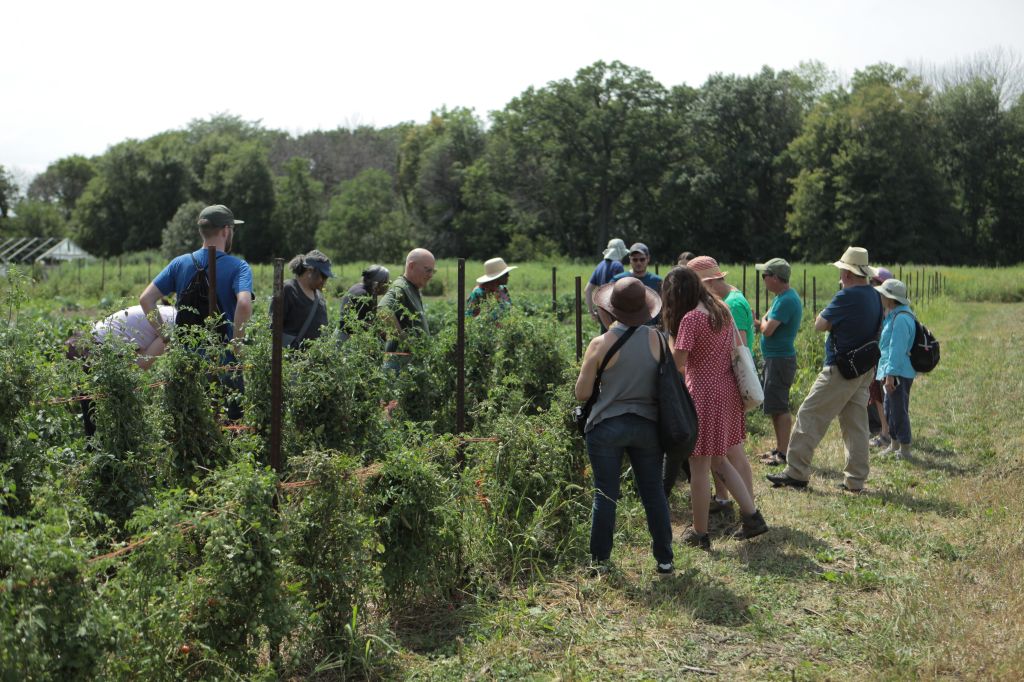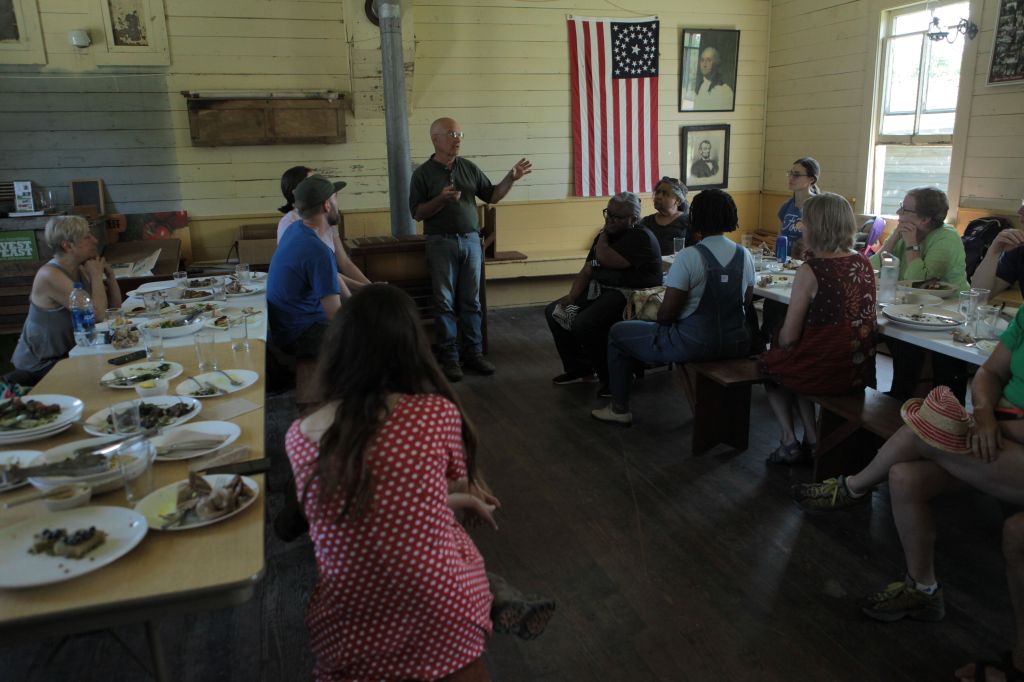 "People in the city don't always know where there food comes from," said Jason.
Thursday's event should be a "celebration" of how far the project has come. Those who may want to buy in are encouraged to attend the night market and learn more, Jason said.
Part of the goal is to create a community of investors who are as diverse as Rogers Park. Currently, the board has members as young as 20 and as old as 70.
"There's a misconception that food co-ops are a bunch of granola moms," she said. "But we want the board to be reflective of the entire Rogers Park community."
That's why offering discounted rates for those who may not be able to afford the $250 buy-in is vital to the co-op's mission, she said.
Jason knows some members of the community are growing impatient, wondering when the dream will become a reality.
"We have a lot of people involved who are working very hard," she said. "We aren't Whole Foods. We can't just buy our favorite piece of real estate and get to it."
Jason said the site selection process will be a careful to maximize the benefit to the community and the likelihood of the success.
"It really depends on market conditions, and I wish I had a more satisfying answer," she said. "It also depends on the community. How many people are out there and supporting us?"
The best way Rogers Park residents can help speed things along? Buy into the co-op, she said.
Do stories like this matter to you? Subscribe to Block Club Chicago. Every dime we make funds reporting from Chicago's neighborhoods.