AVONDALE — An old Latin club called Club Mambo at the corner of Milwaukee and Keystone avenues saw new life last summer when entrepreneur and concert promoter Chris Bauman bought the music venue.
Bauman removed the mirrored walls, added a fresh coat of paint and replaced dated fixtures, dubbing the reimagined venue Avondale Music Hall.
Within a few months, Bauman was hosting several live shows a week at the venue at 3336 N. Milwaukee Ave. — everything from local rock bands and salsa acts to YouTube pop stars.
Avondale Music Hall has largely flown under the radar since last summer. Bauman never threw an opening party. The only way you'd know the music venue was open is if a friend had gone there or if you found their ticketing platform online.
But now, with about a year of shows under his belt, Bauman wants to make Avondale Music Hall's presence known.
Over the next few months, Bauman is planning to ramp up the live music calendar and formally open the adjoining cafe and music lounge.
"Now is the right time to start saying, 'Hey, we're here,'" Bauman said.
'It's becoming a pre-Wicker Park'
Bauman, 38, had been eyeing the old Club Mambo for years before he finally bought the property last year.
The 350-person venue was ready to go when he bought it. Club Mambo's owner "had the proper licensing and had done a very good job of maintaining it," Bauman said. Club Mambo had called the venue home for about 20 years. Before that, the venue was home to a Polish night club, he said.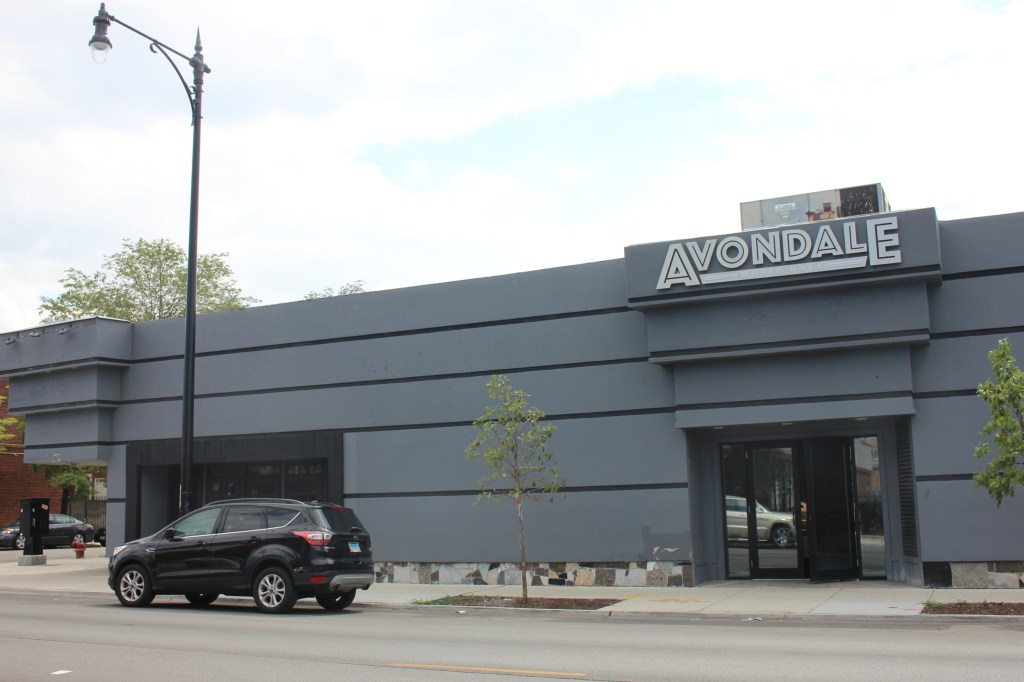 Originally from suburban Glenview, Bauman has a lot of experience running music venues in the Chicago area.
Bauman recently took over the Patio Theater in Portage Park. He runs the Olympic Theater in suburban Cicero and Shirley's Piano Bar in suburban Barrington, where he currently lives with his wife and three kids. He's also planning to open a Ravinia-style outdoor concert venue on a golf course near the Harvard Metra station in McHenry County.
Before he began running music venues, Bauman worked as a concert promoter in the city. He has 15 years of experience booking shows at venues across Chicago, including Kinetic Playground, Elbo Room and the Congress Theater.
During that time, Bauman also launched a pair of concert ticket startups: FanFound and Craze Promotions & Media. He sold the latter startup in 2018 to a company called Surkus.
Bauman said his love of music stretches back to his childhood. He grew up admiring his grandfather, who ran a music recording studio out of his basement in suburban Skokie, and his mother, also a musician.
Bauman named the piano bar Shirley's after his grandmother.
"She was my grandpa's support to do music and live his passion. The piano bar honors both of them," he said.
With Avondale Music Hall, Bauman said he's paying tribute, not to any one specific person or thing, but to the broader neighborhood of Avondale, though the venue technically sits in Irving Park.
"People who were living in Logan [Square] have moved down this way down Milwaukee Avenue," he said. "Sleeping Village opened down the street. There's Live Wire Lounge. … it's becoming a pre-Wicker Park. It's exciting."
'We don't want to just be a rock venue. Or just a hip-hop venue'
Avondale Music Hall isn't catering to any one group of music fans, like, for example, the Empty Bottle, which is a punk-and-inde-rock club at its core.
YouTube star Scotty Sire, jam band The Big Wu and an Amy Winehouse cover band are just a few of the acts that have graced Avondale Music Hall's stage over the last year, Bauman said. On deck is rapper Ugly God, sister group Cimorelli and drag artist Dina Martina.
"We don't want to just be a rock venue. Or just a hip-hop venue. We really want to be welcoming and inclusive across the board," he said.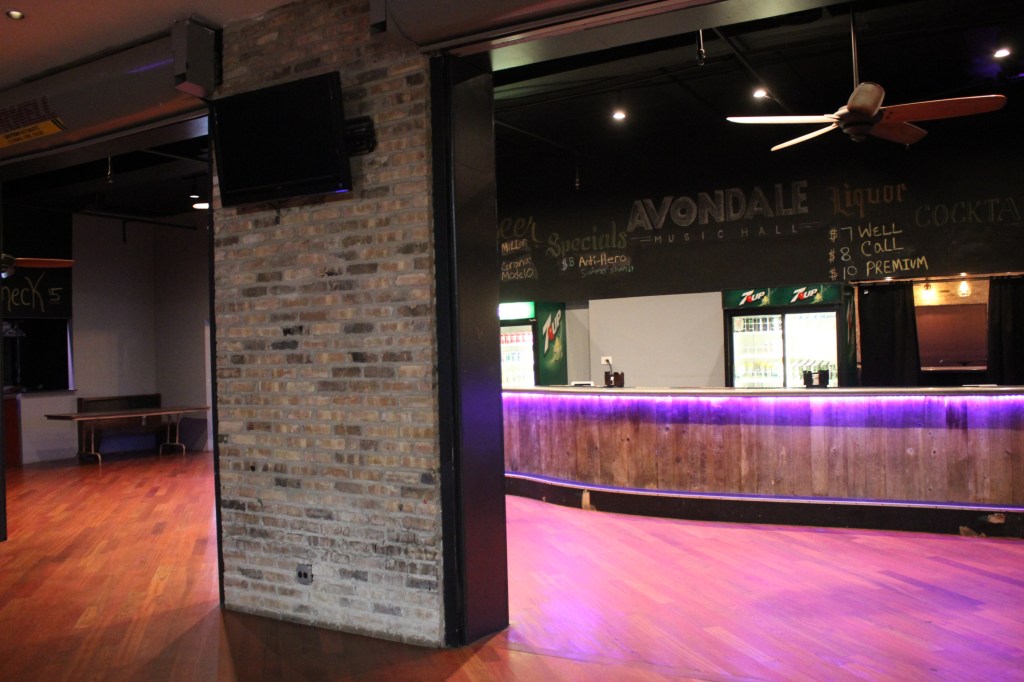 Bauman is currently putting the final touches on the adjoining cafe and music lounge, which he dubbed Backstage. The cafe/lounge has a dining area and a bar with a small stage in back. Bauman envisions local musicians performing on the stage once the spot is fully up and running in September.
"People can come in every single night and they know we're curating really good talent. You know you can come and have a drink and you can leave impressed by the talent. Hopefully the talent picks up new fans and those fans grow to the venue side," he said.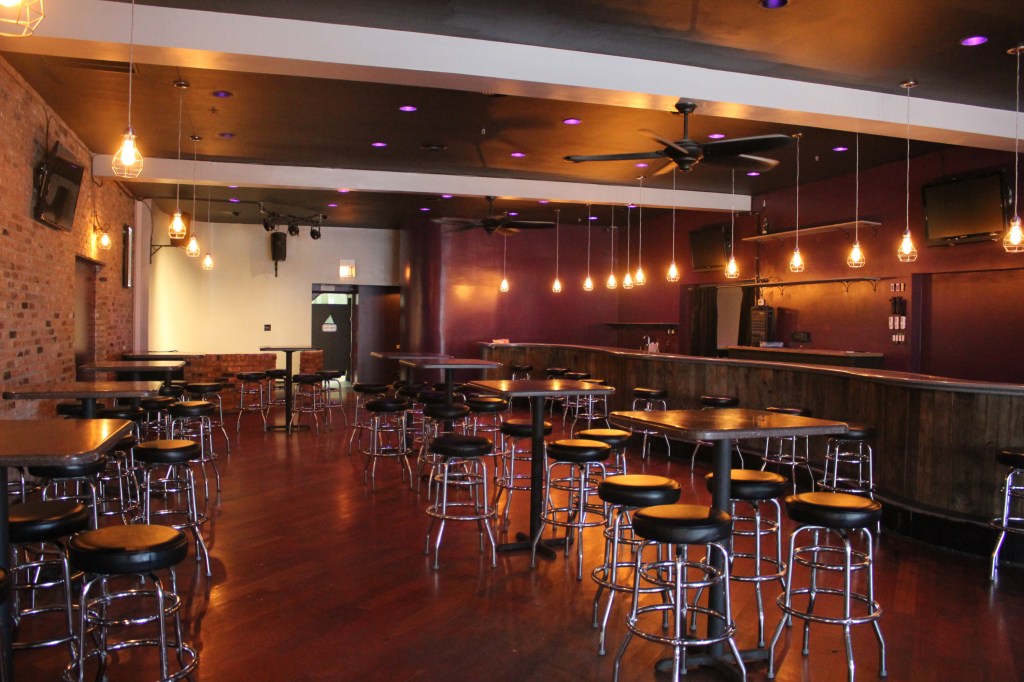 Bauman tapped Urbana-based Manolo's Pizza & Empanadas to run the kitchen. Folks can expect pizza, empanadas and salads, in addition to cocktails, he said.
Right now, the main venue hosts just a couple of shows per week. But, once Backstage opens, Bauman said to expect shows seven nights a week, local acts during the week and national acts on Fridays and Saturdays.
The entrepreneur is also exploring the possibility of upping the main venue's 350-person capacity.
For Bauman, Avondale Music Hall is all about "creating experiences" for people.
"With the Patio Theater, people are like, 'Oh, my grandma used to take me there.' There's something beautiful about sharing those experience with family members," he said.
Do stories like this matter to you? Subscribe to Block Club Chicago. Every dime we make funds reporting from Chicago's neighborhoods.