ENGLEWOOD — Chicago's world-renowned theater scene, while vibrant, has struggled with issues of diversity and inclusion for decades.
The city's problem is part of a larger, grimmer picture. According to a 2017 study from the Actors Equity Association, the lion's share of jobs still go to men, with white actors receiving the highest wages.
The problem isn't just onstage, it's behind the curtain as well; in 2018, 95 percent of Broadway plays were penned by white playwrights. Here, local efforts to course correct have netted modest gains.
Steppenwolf Theatre, once criticized for having a lone non-white ensemble member among a group of 35, has stepped up its efforts to attract talent that reflects the city's demographics by adding more people of color to its roster and producing work from more playwrights of color. Goodman Theatre's upcoming season will feature several works written and/or directed by artists from marginalized groups.
And then there are the other, smaller companies that have been quietly working to transform the landscape for years, like Collaboraction, whose Peacebook Festival premieres August 15 at Kennedy-King College, kicking off a season-long residency that hopes to make theater accessible again.
Featuring 21 submitted works — each seven minutes or less — Peacebook provides a platform for new or established artists typically overlooked in the local scene. Now in its fourth year, the festival highlights plays that center peace and peacemaking, with topics ranging from mental health to food insecurity.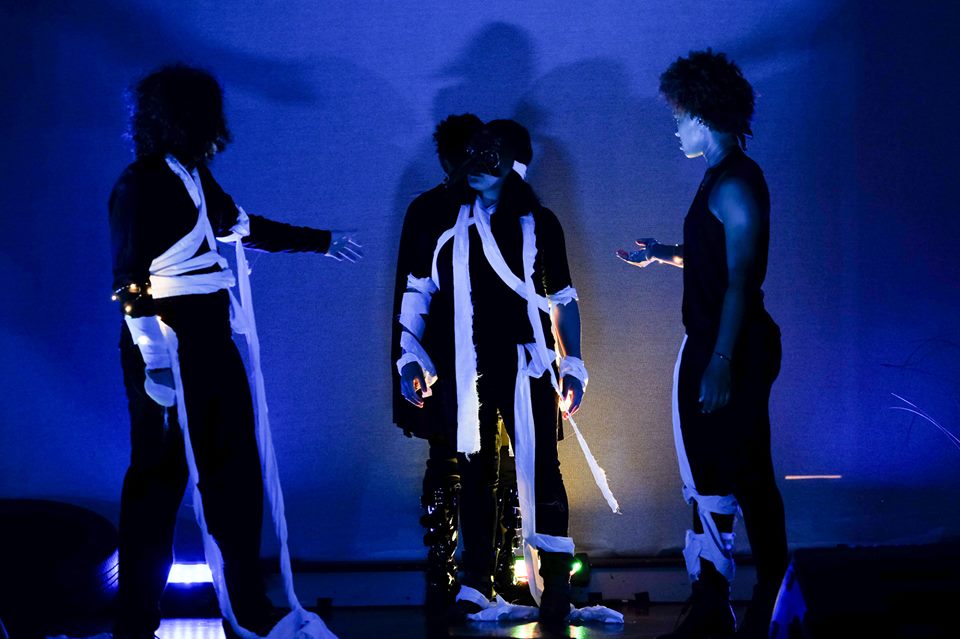 After its Kennedy-King launch, the festival will spend each weekend in September touring three public parks, all on the South and West sides: La Follette Park in Austin, Douglas Park in Lawndale and Hamilton Park in Englewood. Each performance will cap off a day's worth of programming, including workshops, panels and a lunch where people can meet and fellowship.
"Chicago has a great theater industry, but it's because of redlining and segregation, and unequal distribution of resources that we were able to grow such a great industry," said Peacebook artistic director and producer Anthony Moseley, who produced the show's predecessor, Sketchfest, for over a decade before retiring it in 2016.
"To be the next August Wilson is really difficult. You have to really struggle for 10 or 20 years before anyone does anything," added Moseley. "So we're really about cultivating the voices from the neighborhoods that have been rendered invisible, not only to save our industry, but to create jobs and opportunities, and to heal."
In giving these voices a proper stage, the response to Peacebook has been overwhelmingly enthusiastic, said Moseley. With the festival launching a season-long residency at the city college — "Encounter," a series focused on race, gender and identity, premieres in January; "Red Island," an examination of racism and white supremacy in America, opens next May — Moseley and his team hope to put the theater on the map.
"The way to make theater more accessible is to get it closer to where people live," said Dr. Marcus Johnson, Peacebook's executive producer who recently took on the role of Collaboraction's managing director.
Sliding scale ticket pricing also helps to put more people in seats, added Johnson.
"We want working class people at the margins to afford to come and have a really great experience that's within their grasp financially," said Johnson.
Johnson added that Collaboraction also plans to work with Kennedy-King students and faculty on a Dr. Martin Luther King Day event in January, one that aims to advance the idea of art as activism and theater as a vehicle for social justice.
Tickets for Peacebook are still available. For performance dates and times, go to www.collaboraction.org.