ANDERSONVILLE — Hamburger Mary's, the iconic LGBTQ-friendly burger chain, has listed its Chicago location for sale.
But the owner said the restaurant, 5400 N. Clark St., isn't going anywhere for at least a year. And if they move, they'll open another Chicago location.
"It's just hard to do business in Andersonville," said Brandon Wright, co-owner of the restaurant chain.
Wright said rising costs are "outpacing the price increases" the burger chain charges.
"We can only charge so much for a hamburger," he said. "Even a gourmet one."
But Wright made it clear Hamburger Mary's will be staying at its current location for the foreseeable future and that the restaurant is not closing.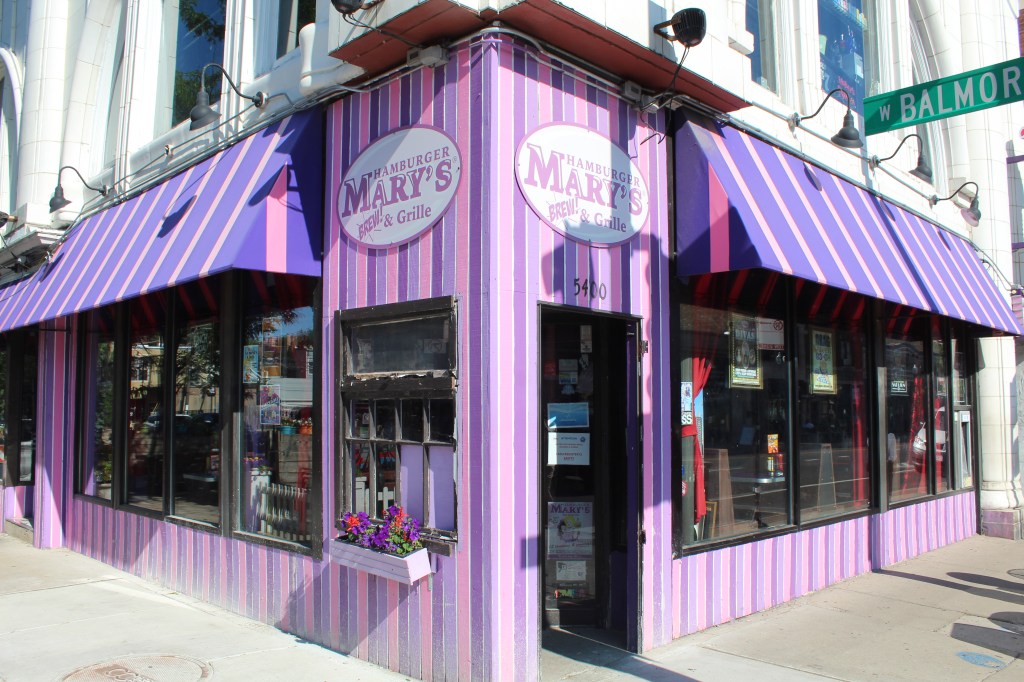 "The business space is up for sale and our hope is that we are able to move somewhere with a bigger dining area and less rent," he said. 
There is still over a year left on the current lease, Wright said.
Realtor Tim Rasmussen, with SVN Restaurant Resource Group, said they are selling "the leasehold interest." In other words, they are selling Hamburger Mary's rights to the lease the space. 
He said the listing went on the market nearly three weeks ago. So far he has fielded offers from chambers of commerce, restaurants and other commercial properties.
"It's a great corner and it's an architecturally significant building, so I'm assuming whoever goes in there will have the ability to operate there successfully," he said.
When asked what other locations he was exploring, Wright said it was too soon to know where Hamburger Mary's could move. But loyal customers shouldn't worry about the restaurant chain leaving the city, he said.
"I can't imagine Chicago without a Hamburger Mary's," he said. 
Wright said his employees have been looped in every step of the way. It is important to him that they aren't blindsided by anything, he said.
"I don't like it when businesses close or move with no notice to their employees," Wright said.
But just because the restaurant isn't closing or leaving its current location anytime soon, doesn't mean they don't need your patronage, he said. 
"If you like Hamburger Mary's and you have enjoyed your time there, then come back because we are still there and we could use your support," he said. "And that goes for all the small businesses in Andersonville."
Do stories like this matter to you? Subscribe to Block Club Chicago. Every dime we make funds reporting from Chicago's neighborhoods.