ROGERS PARK — At Schreiber Park, dog owners can be seen at all hours of the day, their untethered pups running and playing with others.
The dogs may be thrilled, but neighbors are not fans of unleashed dogs in the area. Now, they're calling for a solution: an actual dog park in the field at 1552 W. Schreiber Ave.
It's illegal to walk your dog without a leash in the city, and the Chicago Park District has tried to address the off-leash dog issue at the North Side park. Five years ago, the gates were removed from the fields to discourage people from releasing their dogs.
Rogers Park resident Elizabeth Braun has special-needs dogs and said the pups panic every time someone's off-leash dog runs toward them.
"Lots of locals call the area a dog park even though it isn't," she said. "This is a safety issue."
It's understandable why so many Rogers Park dog owners mistake Schreiber Park for a dog park. Aside from the previously-gated fields, the area has all the makings of a dog park with a dog poop bag dispenser, water sources and shaded areas.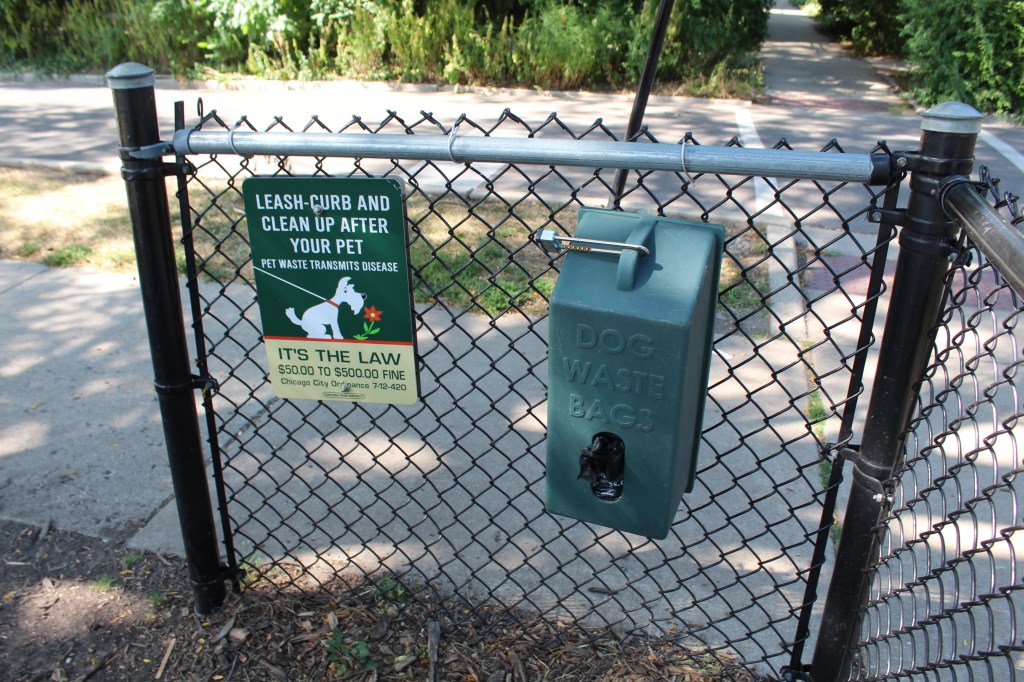 Neighbors say they have nowhere else to go with their pups. The closest dog park to Schreiber is at Pottawattomie Park, located more than a mile-and-a-half away or a 30-minute walk.
Braun has been working to install an official dog park at Schreiber Park, but she said the Park District has been anything but helpful.
"They basically dismissed me and told me to call 911 if I see any off-leash dogs, which is ridiculous," she said. 
The lack of a gate at the park does not discourage dog owners from letting their dogs off-leash, Braun said. Instead it creates a dangerous situation where dogs can run into traffic or at other people and dogs when they escape.
Braun hoped to turn the smaller field, adjacent to Ruby Garden, into a dedicated dog park. 
This would keep dogs contained in one area and allow the larger field to be used for other activities. Sports teams currently use the larger field and Braun said it is often filled with dog poop.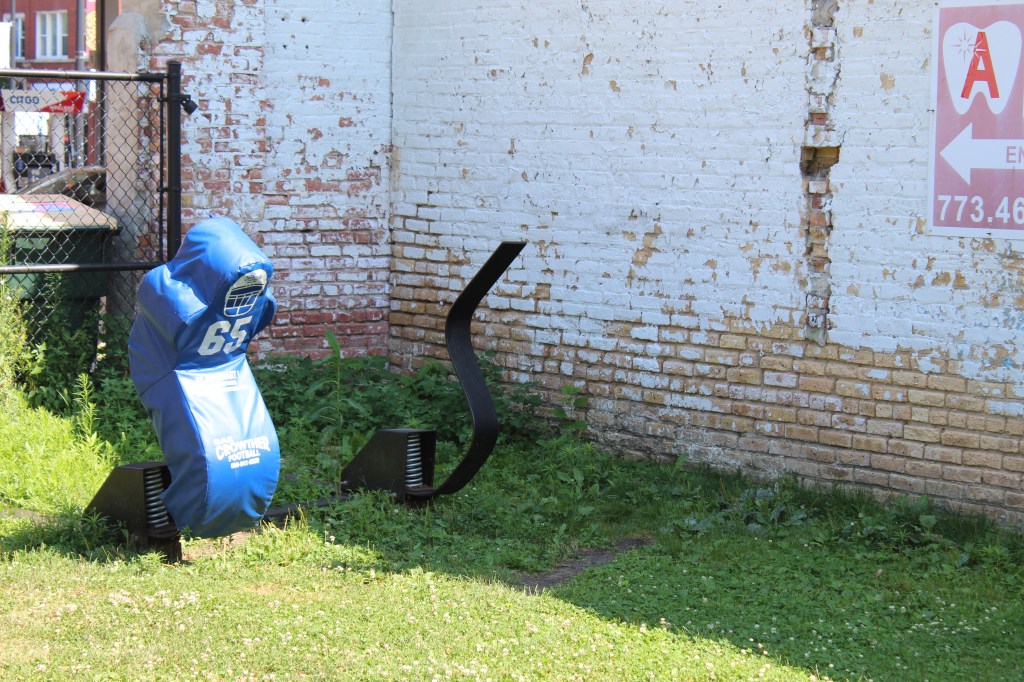 But Braun said the Park District told her a dog park would not be feasible at Schreiber Park because of current dog park requirements. 
A dog park must be at least .10 acres and no more than 3.5 percent of the total park area. Because Schreiber Park is a small park at 2.48 acres, dedicating even the minimum .10 acres to a dog park would exceed the maximum percentage allowed at 4.03 percent of the total park area. 
In other words, about 570 square feet of space is preventing a dog park from being erected at Schreiber Park. 
Facing an uphill battle, Braun decided to search for a temporary solution. She asked Park District officials if they would consider re-installing the gates at both fields, or even just the smaller field.
Braun figured that at least putting a gate up would contain dogs who are already off-leash. 
But again, the Park District refused.
"Installing a gate is not a viable option. This would encourage off-leash dog activity," a Park District spokesperson said.
Currently there is not a park advisory council the represents Schreiber Park. The only neighborhood group that watches over the park is the Ruby Garden Committee, which runs the community garden.
Braun said she hopes to create a Schreiber Park Advisory Council to settle park issues going forward.
Dale Dooley, a founding member of the Ruby Garden Committee who wants the Park District to create an official dog park at Schreiber, supports gating the fields. Eight years ago he also tried to get a dog park installed in the park.
"I'm totally in favor of a dog park," he said. "You really have to jump through hoops, though. The Park District does not make it easy to start a dog park."
At the very least, the Park District should gate one of the fields, Dooley said.
"The problem is we have a big lack of green space in South Rogers Park. People are going to take their dogs off-leash whether there is a gate or not," he said.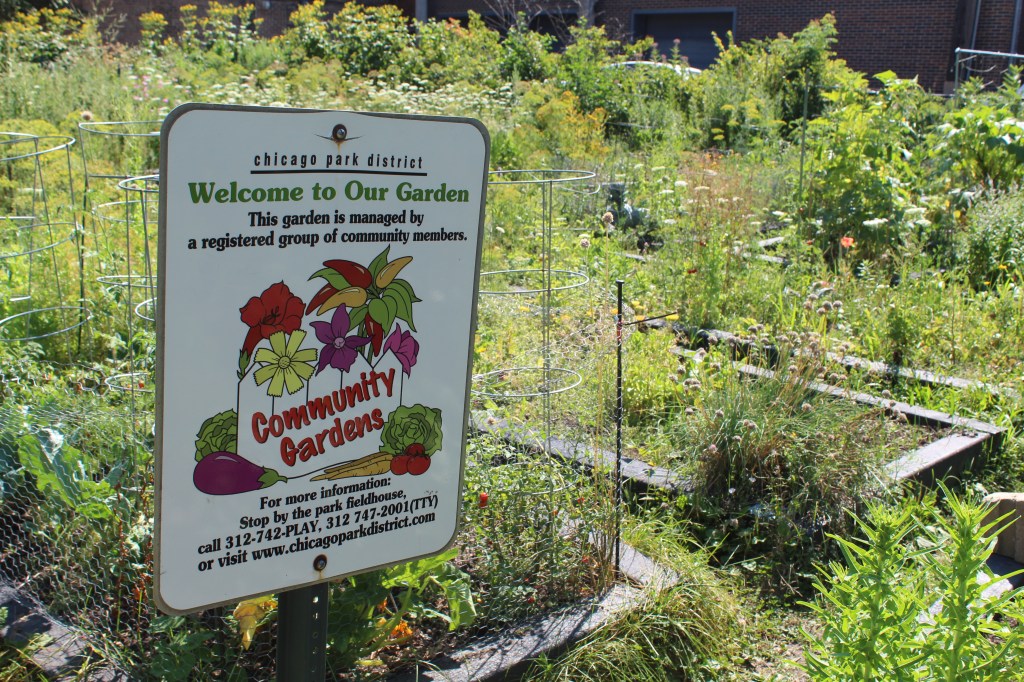 Dooley said his dogs have been rushed "at least a half dozen times" since the gates were removed five years ago.
But not everyone wants a dog park at Schreiber Park. Dooley said he doesn't speak for the entire Ruby Garden committee. 
Elizabeth Meyer has lived near the park for nearly 13 years. She said she is "100 percent against any part of that area becoming a dog park."
If gates were put up in the smaller lot — the one Braun is proposing — Meyer said garden members would have to cross an "unofficial dog park" in order to get to the garden.
"I think there needs to be a dog park somewhere, but I don't think this is the right space for it," she said.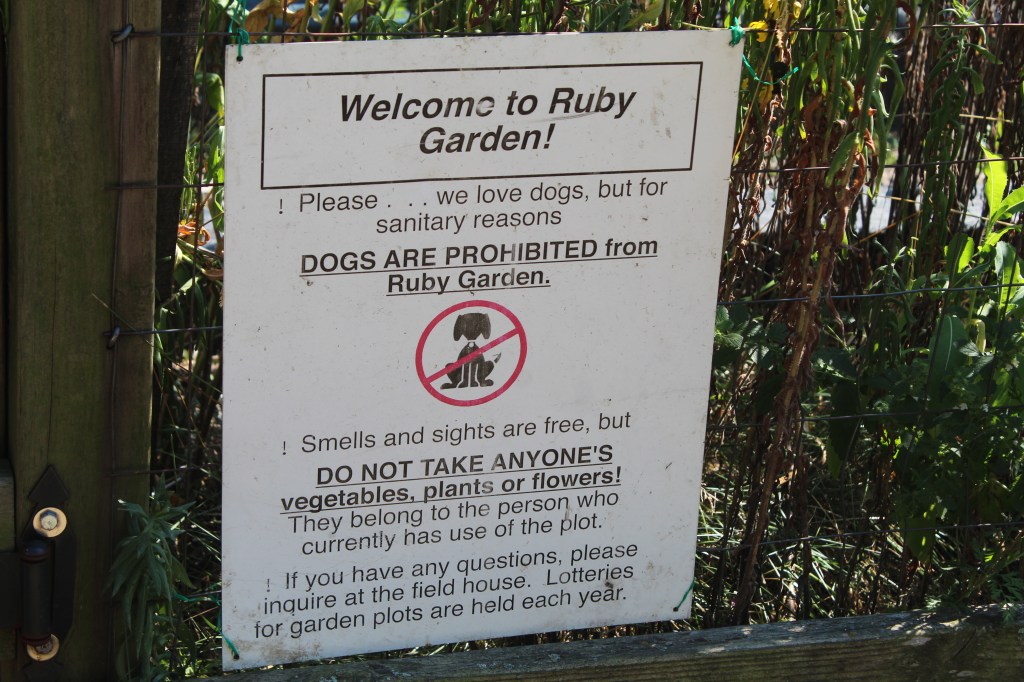 Garden access would be a problem under the plan, Dooley said, but he is willing to work on creative solutions. A second garden entrance could be installed, he said.
Other neighbors love the dog park idea. Rogers Park resident Shine Roberts said he has anxiety about using the park because his dogs have been approached by off-leash dogs. It's a safety issue, he said.
Because of the off-leash dog problem, Roberts is forced to drive his dogs to Pottawatomie Park or Edgewater Dog Park.
"It's really a shame the Park District won't spend money on gates for an already fenced in lot," he said. "A gate on the area would make it safer for everyone."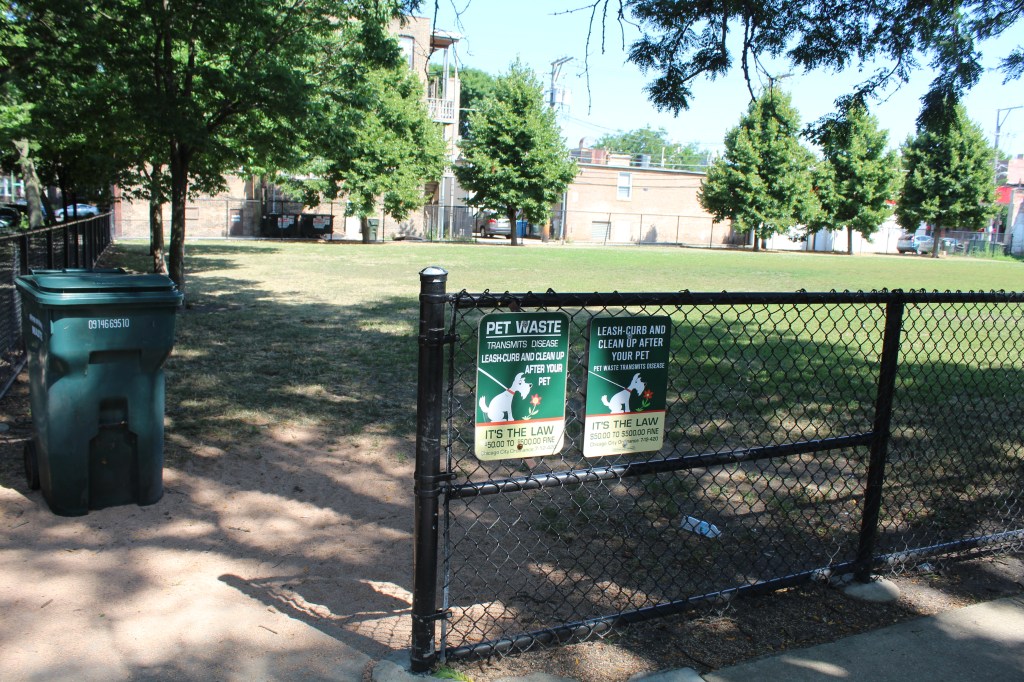 Ald. Andre Vasquez (40th) was non-committal when asked if he supports a dog park or gating the enclosures but vowed to work with neighbors to help them understand how to go about making changes to their parks.
Both Dooley and Braun said they will continue to bug the Park District until something is done.
Braun asked the Park District for blueprints so she can hire an architect to work on designs. And Dooley has helped set up cameras at the park so they can conduct an unofficial land-use survey. 
"I think the Park District is being evasive with us," Dooley said. "They realize that their solution isn't working and they just don't want to admit it."
Do stories like this matter to you? Subscribe to Block Club Chicago. Every dime we make funds reporting from Chicago's neighborhoods.