ENGLEWOOD — Chicago, the "City of Broad Shoulders," could also be considered the city of invisible racial boundaries.
For students participating in the Chicago Park District's Young Cultural Stewards program, certain parts of the city north of Roosevelt Road were uncharted territory; stories of suspicious glances and unwelcoming stares had been passed down to them like folklore.
Growing up in Englewood, artist Tonika Johnson never thought twice about exploring the city with her friends, never felt confined by the invisible boundaries, though she knew they existed. It wasn't until Johnson had a conversation with her own teenage daughter that she realized how much black and brown youth on the South and West sides were affected by the folklore.
The exchange is what inspired "Re-Imagining Belonging," a project that is sort of an extension of Johnson's acclaimed Folded Map project, which focuses on how segregation impacts people socially and how it makes them feel, through the perspective of youth of color, specifically black youth.
When Marcus Davis, an old classmate who works for the park district as a senior program specialist for teen arts and civic engagement, reached out to her about a possible collaboration, she couldn't turn down the opportunity.
"I wanted to offer a platform for black teenagers to talk about specific locations in Chicago, regardless of what side of town they're from, where they've been made to feel like they don't belong, or have been misperceived because of their race," said Johnson, who lovingly refers to the teens as her "co-creators."
"That is a sociological and behavioral byproduct of segregation that enables it to be perpetuated. I wanted to examine it through the lens of teenagers, because how you get treated as a teenager determines how you view things when you get older, and ultimately determine if they want to remain Chicago residents."
Johnson interviewed more than 10 whip-smart teens to find out. The kids felt overwhelmingly unwelcome Downtown and up north. But they also felt unwelcome in educational institutions and commercial businesses.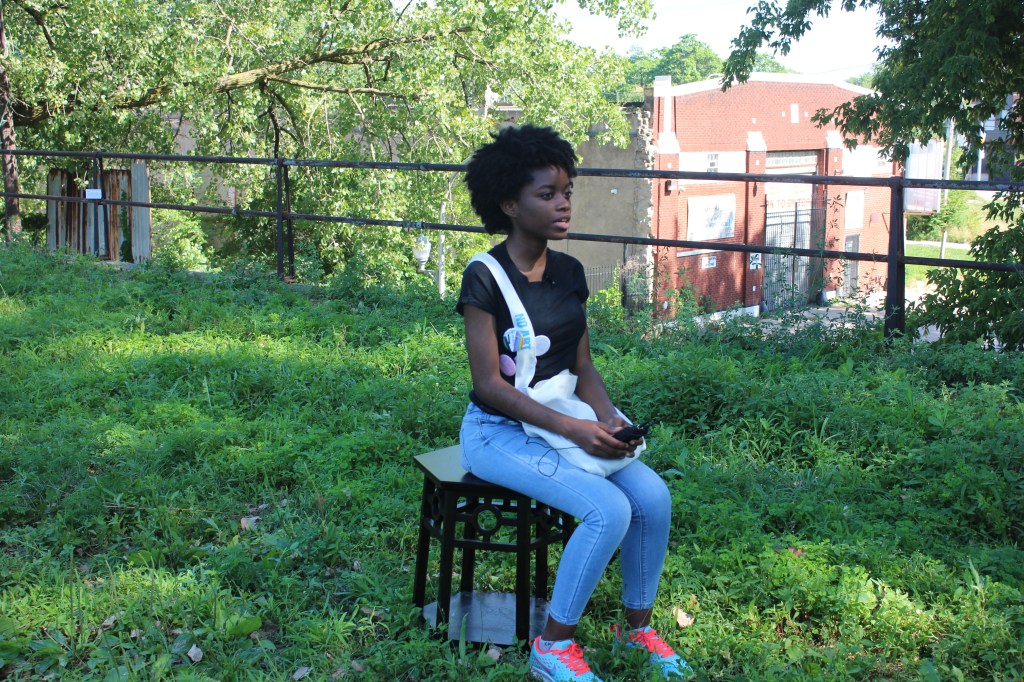 "It's clear that adults — beyond racial demographics — we're projecting this horrible perception we have of black and brown youth onto all black and brown youth, and they feel it," Johnson said. "They feel like they don't have locations in Chicago where they can be themselves that they don't create, and when they do create it, they feel like they get interrogated."
As part of "Re-Imagining Belonging," the students took photos and video and recorded sound to create what Johnson refers to as their own spaces of belonging. They also created art installations and a video package of their work. An exhibition of the art is also being planned.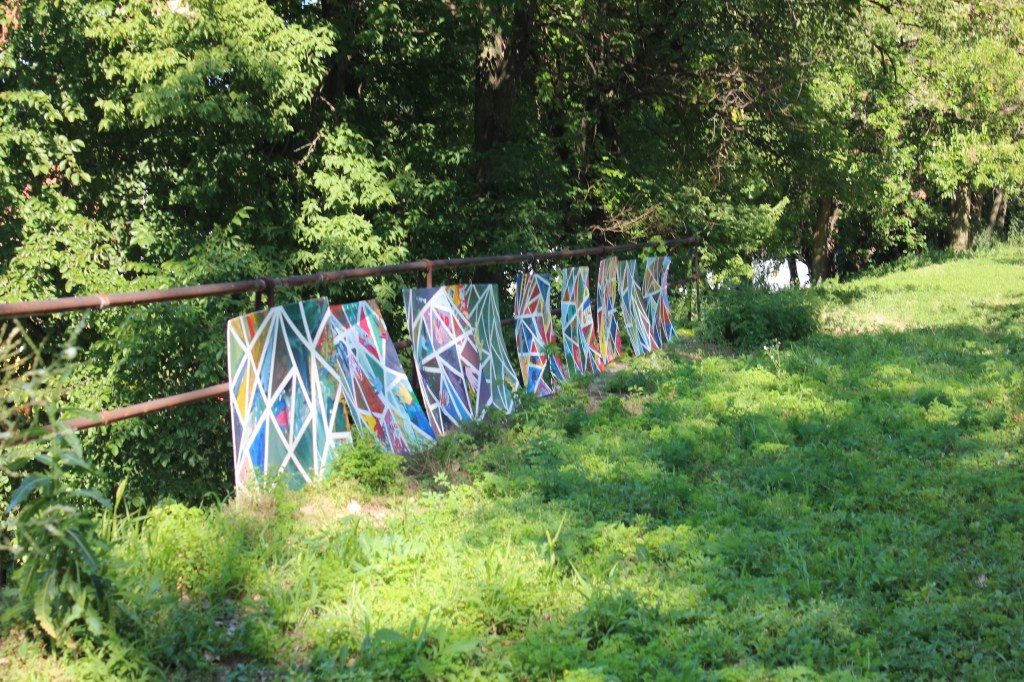 The project was a part of the Park District's TRACE program, which is part of the overall Cultural Stewards initiative. Within TRACE (which stands for Teens Re-imagining Art, Community And Environment) teens do research, collect oral histories and document their experiences using photography and video.
This summer, students in the TRACE program saw the North Side with their own eyes. While the students realized they may have more in common with folks in Lakeview and Rogers Park than they thought, the glaring disparities between these North Side neighborhoods and their South and West Side neighborhoods were even more pronounced.
The North Side parks had skating rinks and language classes and shiny gym equipment. Their neighborhood didn't. It was clear to the teens which neighborhoods mattered more.
For Aliyah Sargent, a 10th grader at Ogden International School of Chicago, participating in the project has helped broaden her worldview.
"It's better to go out and see all the different things that you can. The sides of Chicago are really different, from the architecture to the people, and when you go around and really see Chicago, it'll wake you up to a lot of things," Sargent said.
Others, like Nia Blessings, a sophomore at Juniata College in Pennsylvania, said the project allowed her to take a closer look at gentrification.
It makes her wonder if there will be a place for her in her hometown after she graduates from college.
"All of us are native city kids, and it's crazy to see how the city is changing every day. Hurtful too," Blessings said. "I love this city so much, but it's pushing us out."
Do stories like this matter to you? Subscribe to Block Club Chicago. Every dime we make funds reporting from Chicago's neighborhoods.