LOGAN SQUARE — You wouldn't know looking at them, but there are a handful of homes in West Logan Square that are tied to the area's long-forgotten history.
The homes date back to the 1880s when a swath of the Northwest Side, including West Logan Square, was known, albeit briefly, as the village of Pennock.
The village was founded by Homer Pennock, a mining entrepreneur and con man. Daniel Pogorzelski, local historian and one of the founders of the history website Forgotten Chicago, describes Pennock this way: He was "going to make money, and if things didn't work out the way they ought to, he was not above cheating his way to a profit."
Perhaps the first scam Pennock pulled was in 1871 when he lied about having discovered an incredible amount of tin in a region of Canada not known for its tin, according to "The Homer Spit: Coal, Gold, and Con Men" by Janet R. Klein. Pennock was ultimately jailed, but once he got out, he continued to pull more scams.
"Pennock must have been persuasive, possibly even charismatic, for he continually found financial supporters for his mining adventures," Klein wrote.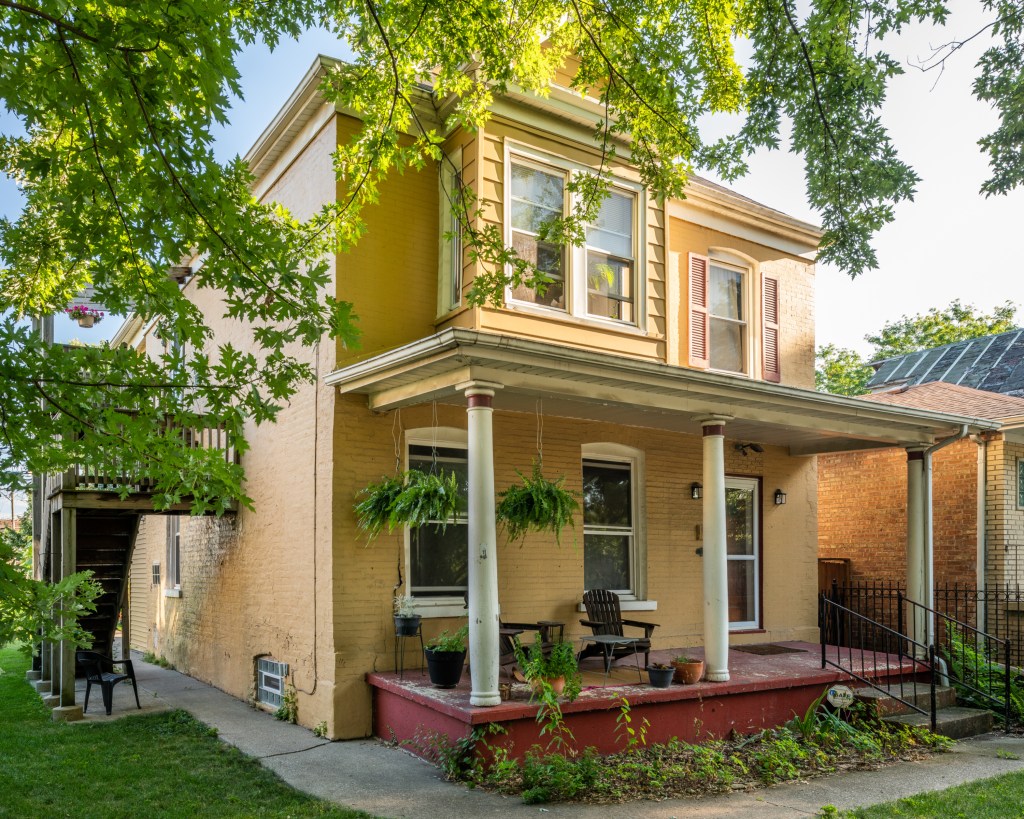 In the 1880s, Pennock, who, at that time owned a gold mine in Colorado, took over a chunk of Northwest Side farm land, from Diversey Street to Ballou Avenue (now St. Louis) and Fullerton and Crawford (now Pulaski) avenues, with the goal of building an industrial town there "that would cause the world to marvel," according to a 1903 Chicago Tribune article.
"Intending to multiply his fortune and startle the financial world," Pennock wasted no time getting to work, according to the Tribune. He brought "carload after carload of bricks" to the area and enlisted "bores" of workmen to help him realize his dream. He dubbed Wrightwood Avenue "Pennock Boulevard."
Osgood Manufacturing Company, a refrigerator and furniture maker, moved into one of Pennock's plants, bringing about 500 workers to the area, according to the Tribune. Realizing the workers needed places to live, builders then constructed brick homes and shops to accommodate.
That boom was short-lived.
Pennock's main factory was destroyed in a fire and one of his mines flooded, which left him unable to finance construction. Those two setbacks combined marked the beginning of the end for Pennock and his "City of Dreams."
"Just what caused the factory fire is not known, but if human hand set it the torch might just as well have been applied to the other buildings that had been erected in the boom town," the Tribune article reads.
"With the factory gone there was no reason for the existence of the village out on the prairie, and those who had cast their lots with Pennock flocked back to town."
Essentially, Pennock's plan failed and the village crumbled. In the ensuing years, most of the buildings in Pennock had "reached a stage of decay which [made] them untenable to the most miserable squatter," according to the Tribune, which titled its article, "A Deserted Village in Chicago."
In a piece Pogorzelski wrote titled, "A History of Kosciuszko Park," the local historian said Pennock's grand failure came at a time when farms across Chicago were transforming into clusters of factories and homes.
"At the turn of the 20th century as settlement was booming, Kosciuszko Park and Avondale were at the Northwestern edge of the Milwaukee Avenue "Polish Corridor," a contiguous stretch of Polish settlement which spanned Milwaukee Avenue all the way from Polonia Triangle at Milwaukee, Division and Ashland to Irving Park Road," Pogorzelski wrote.
"A dense network of fraternal and religious organizations in the corridor was vital to helping these new immigrants adjust and prosper in their new surroundings."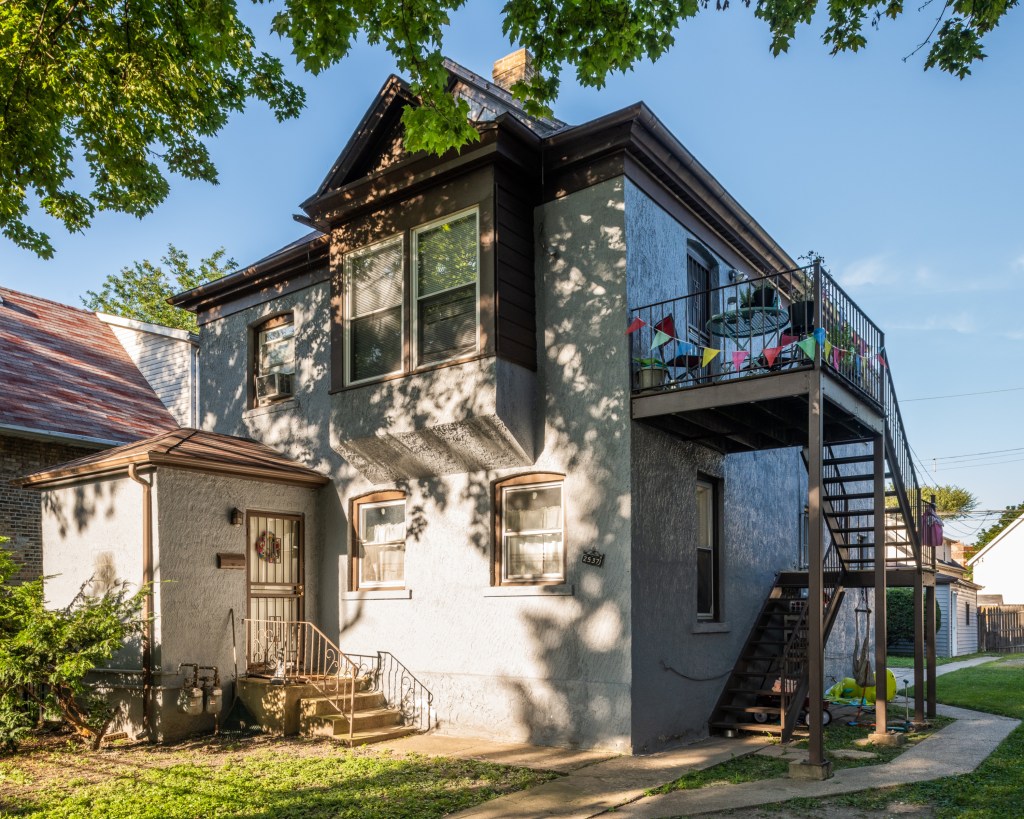 In recent years, Patrick Steffes and Jacob Kaplan, also of Forgotten Chicago, rediscovered some of the West Logan Square homes built during the height of Pennock thanks to photos included in the Tribune article.
Today, not many people know that West Logan Square and other neighboring communities were home to an industrial village founded by a mysterious con man with big dreams.
As Pogorzelski noted, West Logan Square is perhaps most commonly referred to as the "Land of Koz" after Kosciuszko Park. But it's had many life cycles.
"It's been an area that's been relabeled over time with distinctly different local identities — Avondale, Pennock, Polish Village, Logan Square and the Land of Koz," Pogorzelski said.
Asked why not many know about the village of Pennock, Pogorzelski said, "The person who founded it was not exactly a point of pride."
"He was a person who was a con man and I think it's not a stretch to see why people wouldn't necessarily want to promote that history. Although it makes for a great tale."
Some years after his Chicago failure, Pennock went on to found Homer, Alaska. As the story goes, he "lured others to the Homer area with promises of gold," according to Homer's tourism site.
"Who would ever think that you'd have a connection between Logan Square and Alaska?" Pogorzelski said.
Do stories like this matter to you? Subscribe to Block Club Chicago. Every dime we make funds reporting from Chicago's neighborhoods.