GARFIELD PARK — One of the West Side's premier arts destinations is getting a major upgrade. 345 Art Gallery, located at 345 N. Kedzie Ave, is expanding into the vacant lot next to the gallery.
The 1,000-square-foot addition will make room for even more art, more workshops and more events. The gallery hosts its fair share of social events in collaboration with other creatives on the West Side, like the Art, Beats and Vibes day party and the West Side Art Walk.
Gallery owner Corry Williams says his drive for hosting these events is the same as his reason for expanding the gallery: to create more opportunities on the West Side for people to come together, have a good time and experience a creative culture in their own neighborhoods.
"It's what people feel when they come in. This sense of, this is my community, this is my neighborhood. The pictures on the wall, I can relate to," Williams said. "You know, just make them want to feel comfortable to come in. Community is big part of the reason behind this."
345 Art Gallery regularly hosts workshops for artists and classes for local students as part of his namesake Corry Williams Foundation. But Williams says they have been reaching capacity for the current gallery.
"As time went on, you know, each event would get bigger and bigger. We have more kids and now we host, like, entire classrooms come in for art projects," he said.
In addition to the gallery extension, there will also be a new outdoor area. Williams will use that area as a sculpture garden, which will connect to the existing patio where the gallery hosts some of its events.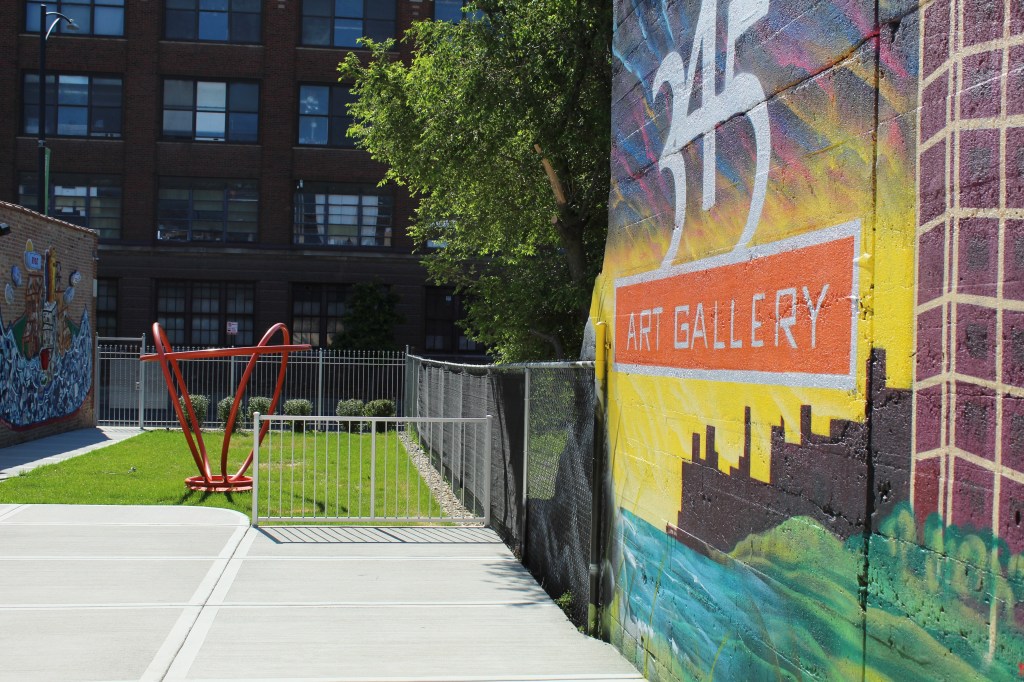 The construction is financed in part by a Neighborhood Opportunity Fund Grant, which contributed $40,000 to the project. The city also sold the vacant lot where the addition is being built to Williams for $1. But outside of that assistance, Williams is self-funding the development, as well as the programs and workshops he runs out of the gallery.
"Everything has been funded by myself, you know, on my own dime. That's just how much skin in the game and how serious I am about 345 Art Gallery," he said.
Williams expects to begin construction in the next couple weeks. He wants to keep the gallery open during construction, except for a short amount of time to tear down a wall that will make way for the addition. The new space will be developed within two months, just in time for an event that Williams is planning for the end of September.
Do stories like this matter to you? Subscribe to Block Club Chicago. Every dime we make funds reporting from Chicago's neighborhoods.