LOGAN SQUARE — For Flashback Friday, learn more about the history of landmark church St. John Berchmans at 2511 W. Logan Boulevard and Logan Square's "golden block."
More from Logan Square Preservation's Andrew Schneider:
St. John Berchmans is a landmark church visible from the expressway and occupying an entire block of Logan Blvd. (originally Humboldt Blvd.) near its eastern terminus.

Originally built as a Belgian ethnic parish, St. John Berchmans was opened in 1907. The first building constructed was the church itself (which was originally about half the size it is today). It was designed by Worthmann & Steinbach and when it opened its windows were clear glass.

But it didn't always look like it does today. Two frame homes typical of the original suburb of Maplewood were once sited to the east of the church and home to the convent. The stained glass windows by the famed Kinsella Studios were added in 1922. Then the congregation built their first school on empty land on the east side of the block in 1925. By the early 1930s the homes were torn down and replaced by a new convent that we know today.

The frame houses were painted yellow to match the brick of the church allowing the congregation to call their block, Logan's "Golden Block."

Perhaps the most extraordinary event in the church's history was the visit of Cardinal Prelate of Belgium in 1919 following the conclusion of World War I. More than 10,000 Belgians crowded Logan Blvd. to greet the visitor.

More recently, Logan Square Preservation raised more than $15,000 from our neighborhood to put their historic bell back into operation.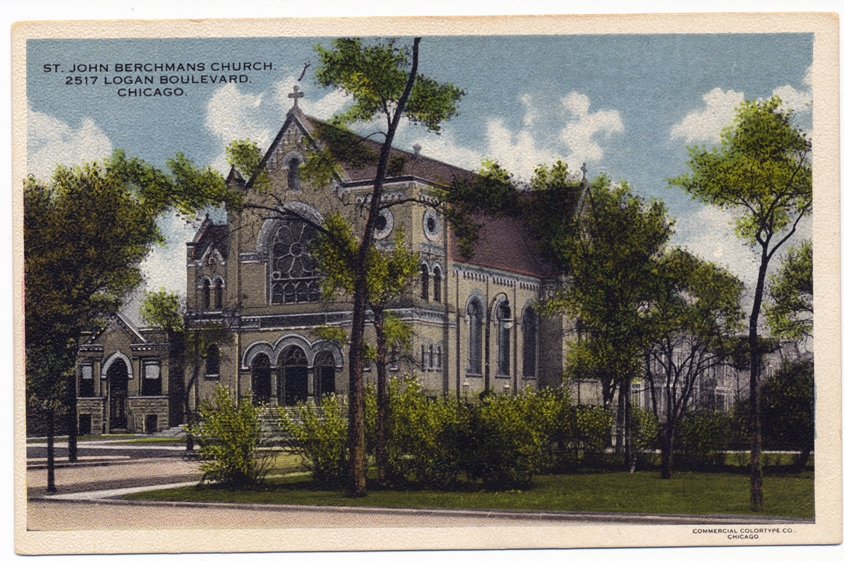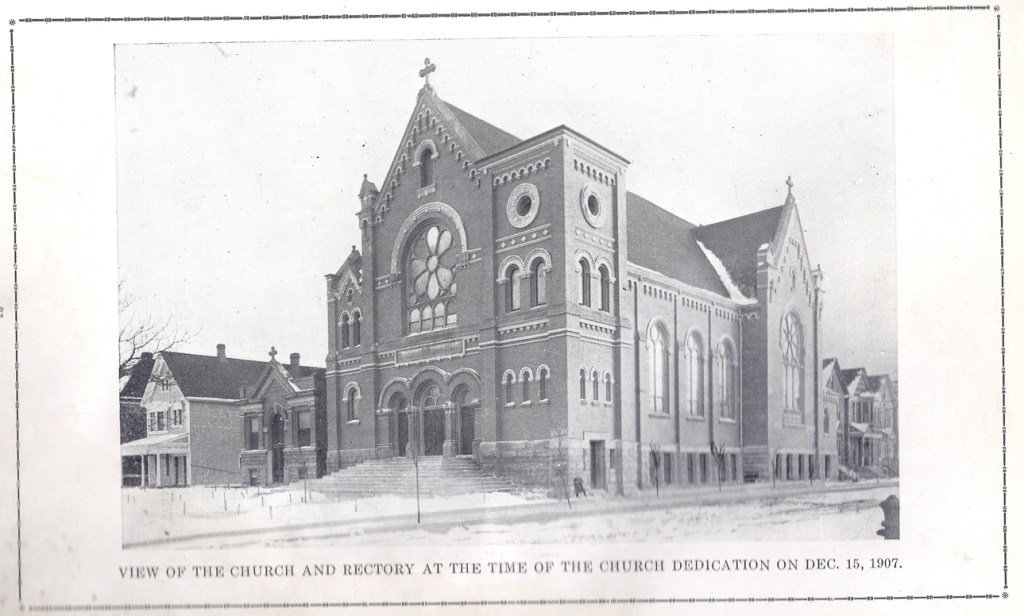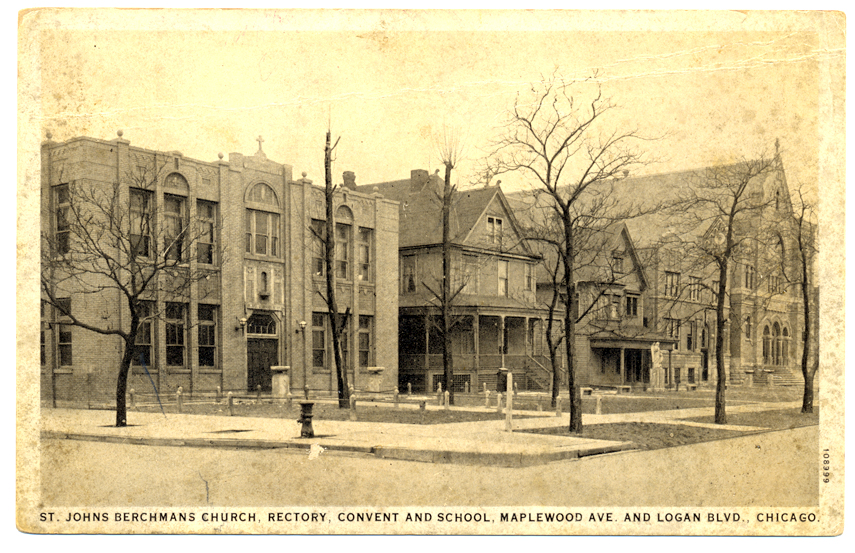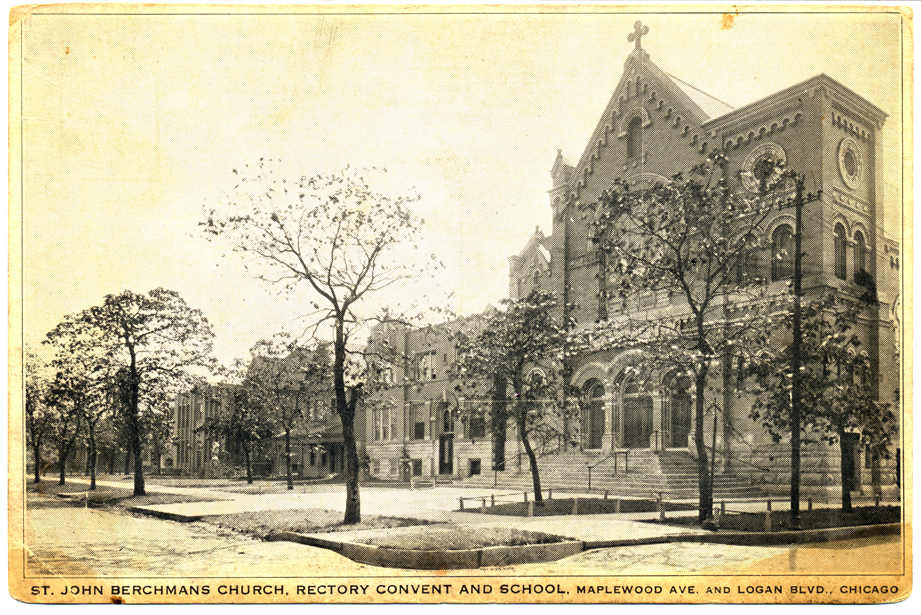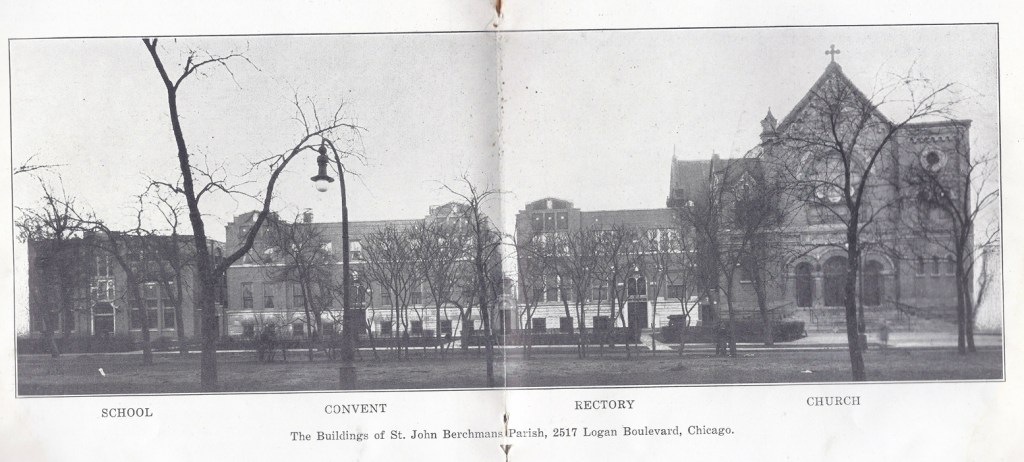 This Throwback Thursday/Flashback Friday feature was produced by Block Club Chicago and Logan Square Preservation. The newsroom and Logan Square-based group are reviving a partnership that started at DNAinfo which aims to share photos from Logan Square's Preservation's archives. When possible, we'll work together to share photos that are topical and relevant to the news of the week.
Do stories like this matter to you? Subscribe to Block Club Chicago. Every dime we make funds reporting from Chicago's neighborhoods.