PILSEN — The sister duo behind Spilt Milk Market are serving up an eclectic mix of European and Mexican-inspired pastries and pies in the long-shuttered El Nopal bakery in Pilsen. 
When Meg and Molly Svec started selling their pies at Pilsen Community Market inside Honkey Tonk in 2014, their dream was ultimately to open a bakery in the neighborhood. In a short time, the pair outgrew a shared West Loop kitchen where they spent evenings baking for the Pilsen Community Market, weddings and other special catering events. 
As they looked for their first brick-and-mortar shop, they toured the El Nopal space but passed on making an offer because the shop was "too big" and required a lot of upgrades to the kitchen. Now, five years later, Meg and Molly Svec have returned to the home of the beloved bakery that closed years earlier and opened Spilt Milk Market at 1844 S. Blue Island Ave.
"It kind of comes full circle now that we are back in the neighborhood where we got out to start…serving those same customers who supported us from the beginning," Meg Svec said. "It feels exciting to be bringing our pastries back to the community again." 
Spilt Milk Market opened its doors in mid-May, offering homemade, handcrafted pies and pastries. Among the pie offerings are: key lime, chocolate cream, fresh fruit and horchata — all inspired by their Czech and Irish grandmothers as well as Molly Svec's husband who is from Mexico City. 
Customers can get a slice for $6 and a whole pie for $30.
Scones, muffins, cookies as well as breakfast pastries such as the buttermilk biscuits, cherry turnovers and cheddar jalapeño biscuits are also available for $3 to $4.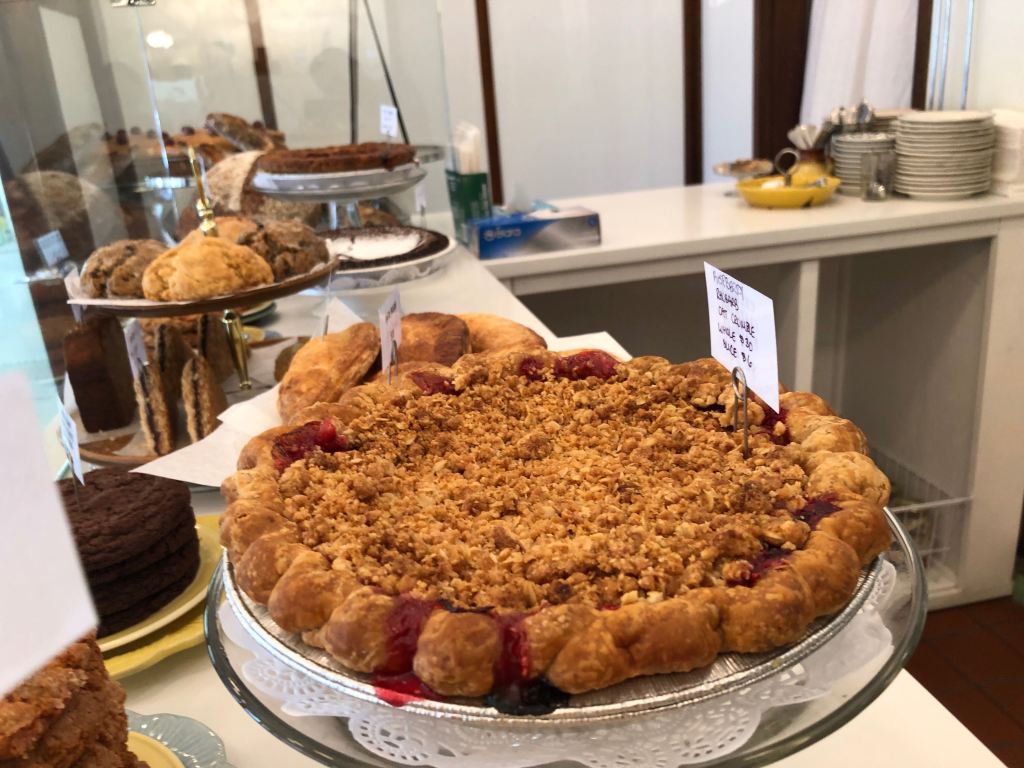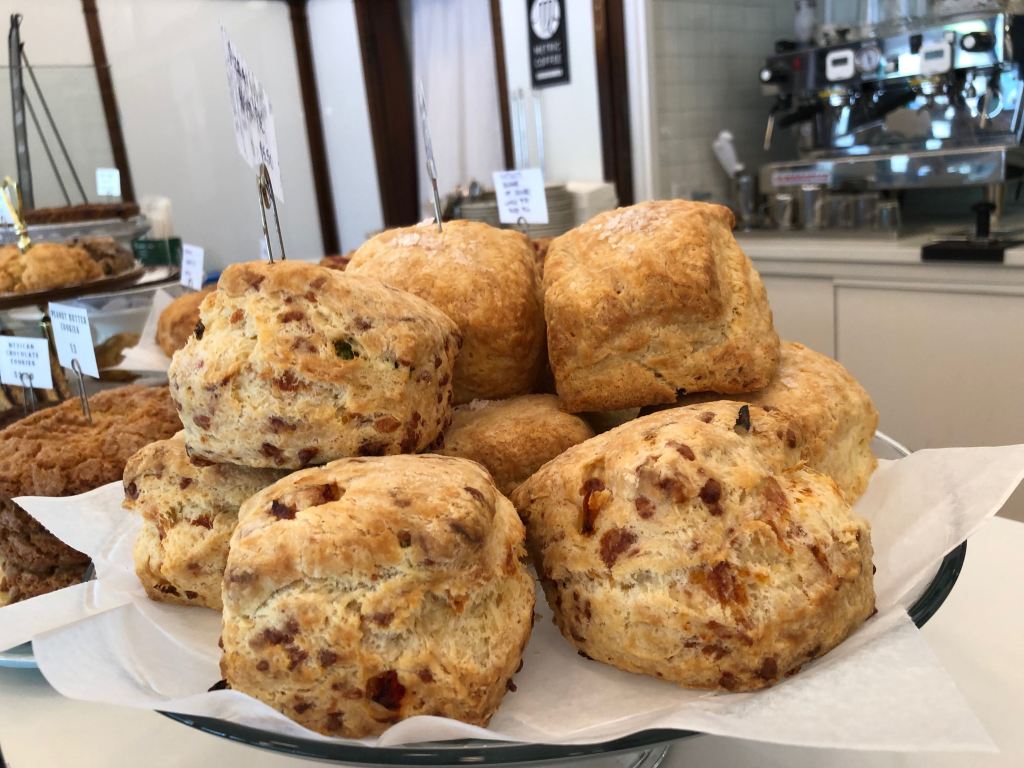 The sisters wanted to keep some of the fixtures from El Nopal to preserve its history in the neighborhood. The built-in cooler and tiles with engraved signs saying "fresh bread" and "fancy pastry" remain intact. El Nopal bakery's Little Village location at 3648 W. 26th St. remains open.
Meg Svec credits her sister Molly with leading the charge in opening their own bakery. A pastry chef by trade, Molly Svec worked at Blackbird in the West Loop, Hoosier Mama Pie Company in Ukrainian Village, as well restaurants in New York City and Nantucket. After returning to Chicago,  she wanted to strike out on her own. 
"Molly drove the dream. She's the talent in the kitchen. She had the dream to do a bakery," Meg Svec said. Her sister wanted to make homemade baked goods taking inspiration from the traditional recipes their mother and grandmothers made.
After opening their first 800-square foot shop in suburban Oak Park in 2016, Meg Svec said they didn't think they'd have a chance to return to Pilsen, but the opportunity arose last year and they took it.
"I never thought we would have an opportunity to come back to Pilsen," said Meg Svec, who lived in the neighborhood after graduating college. "We were excited to be in the same bakery that we dreamed of having back in the early 2010's when we were having this dream."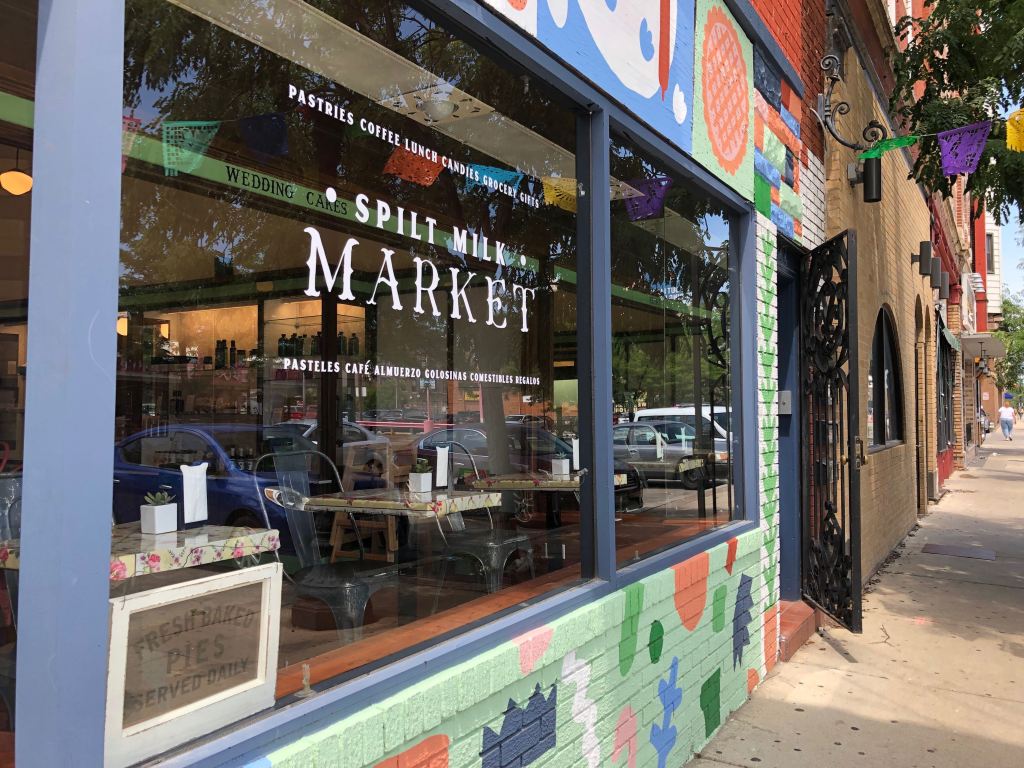 Since opening in May, Meg Svec said the shop has received a warm welcome with former customers who followed them since their early days at the Pilsen Community Market.
Former customers of El Nopal also dropped by to share their experiences and pictures of the old bakery, which was beloved in the neighborhood for more than six decades, Meg Svec said.
"I love hearing these stories from people who have been coming through the years since it was El Nopal and before," she said.
Spilt Milk is open from 7 a.m. to 5 p.m. Tuesday and Wednesday, 7 a.m. to 7 p.m. Thursday and Friday, 8 a.m. to 5 p.m. Saturday, and 9 a.m. to 3 p.m. Sunday.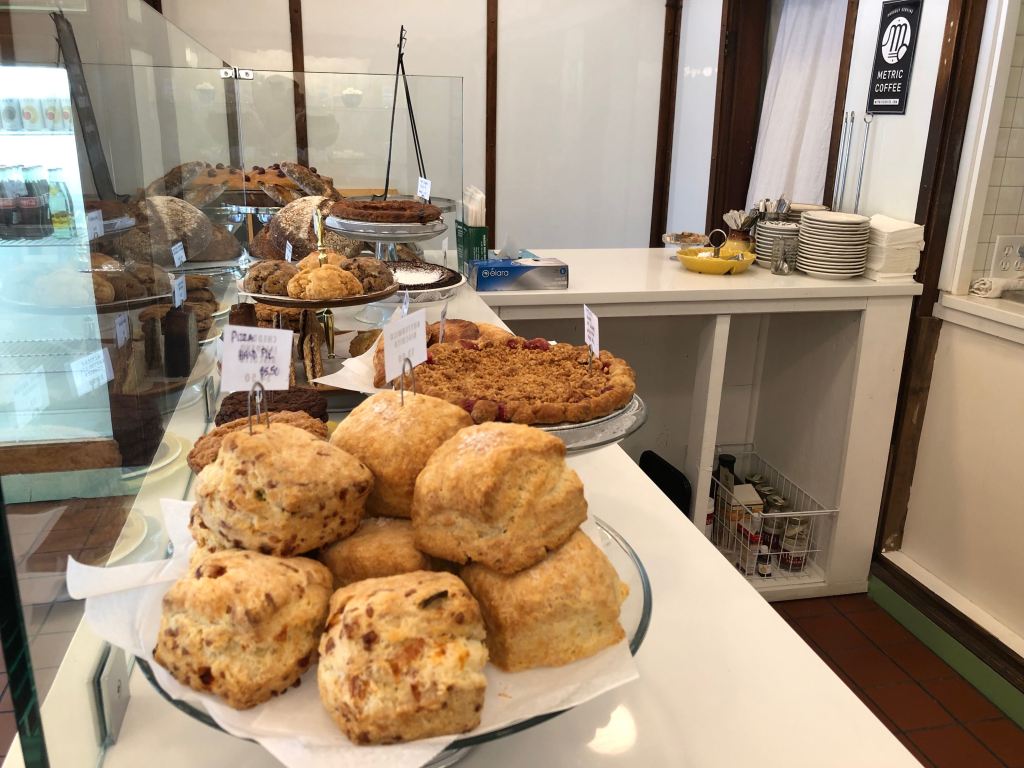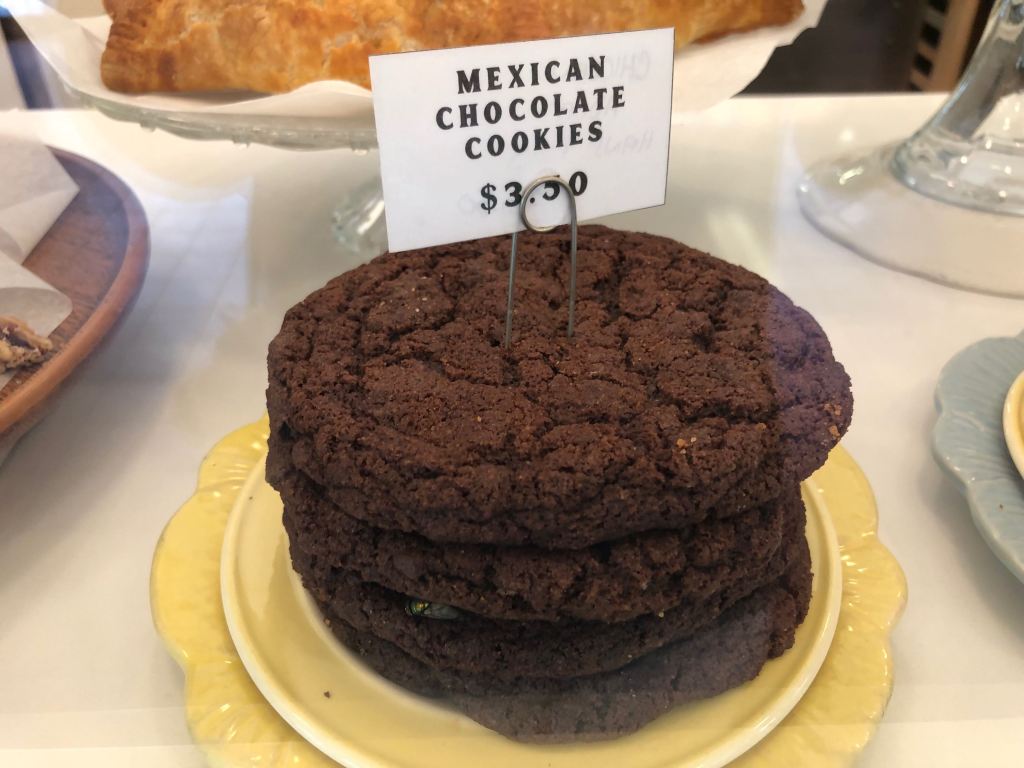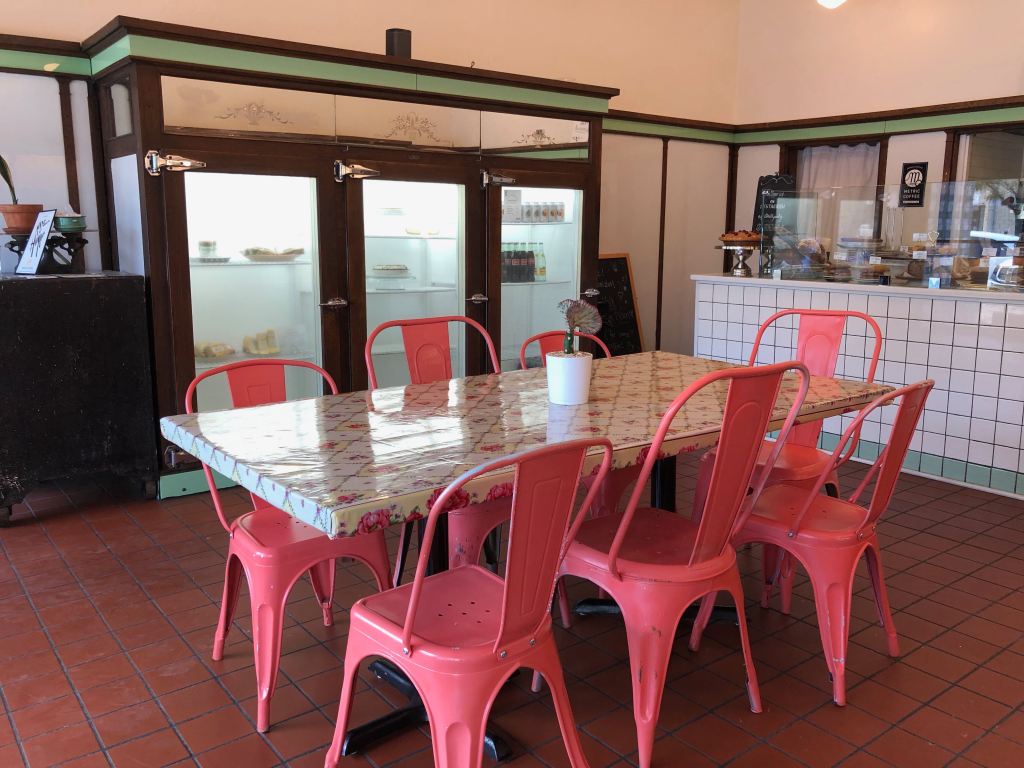 Do stories like this matter to you? Subscribe to Block Club Chicago. Every dime we make funds reporting from Chicago's neighborhoods.