LOGAN SQUARE — There's a new push to establish a special taxing district or special service area on Logan Square's Milwaukee Avenue, so we thought this was as good a time as any to look back at a long-forgotten plan that would've brought a suburban-style mall to the corridor.
The resident-driven plan to build a pedestrian mall, the Logan Square Mall, along Milwaukee Avenue between Diversey Avenue and the square emerged after the CTA extended the Blue Line north in 1969.
More from Logan Square Preservation's Andrew Schneider below:
Residents argued that, for Logan Square to be competitive with the then-ascendant suburban malls, we needed one of our own. They had expansive plans to create thousands of car parking spaces in an imitation of those suburban malls. The business community resisted, according to some long-time business owners, arguing that a mall needed two anchors and with Goldblatts at Milwaukee-Diversey-Kimball they still needed another at Logan Square. The mall never went beyond consolidated parking on the east side of the street and it was never pedestrianized as the resident-driven plan hoped. Several years later the street was restored to the configuration that has basically remained unchanged since, though with the Milwaukee Avenue and Logan Square redesign, and an SSA in the works, the street may soon change again.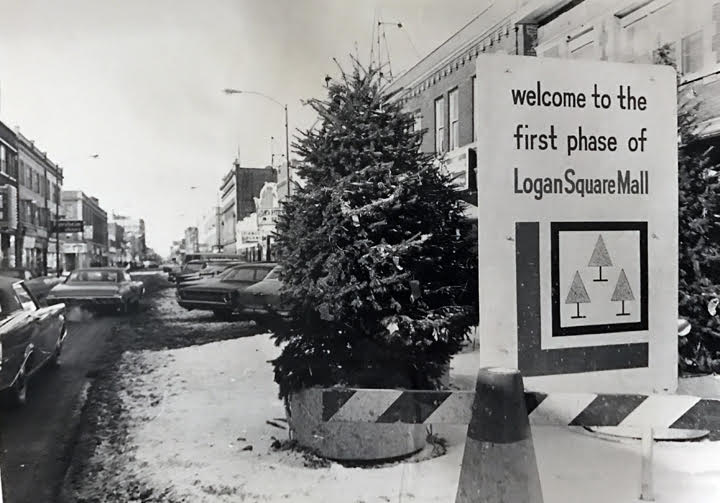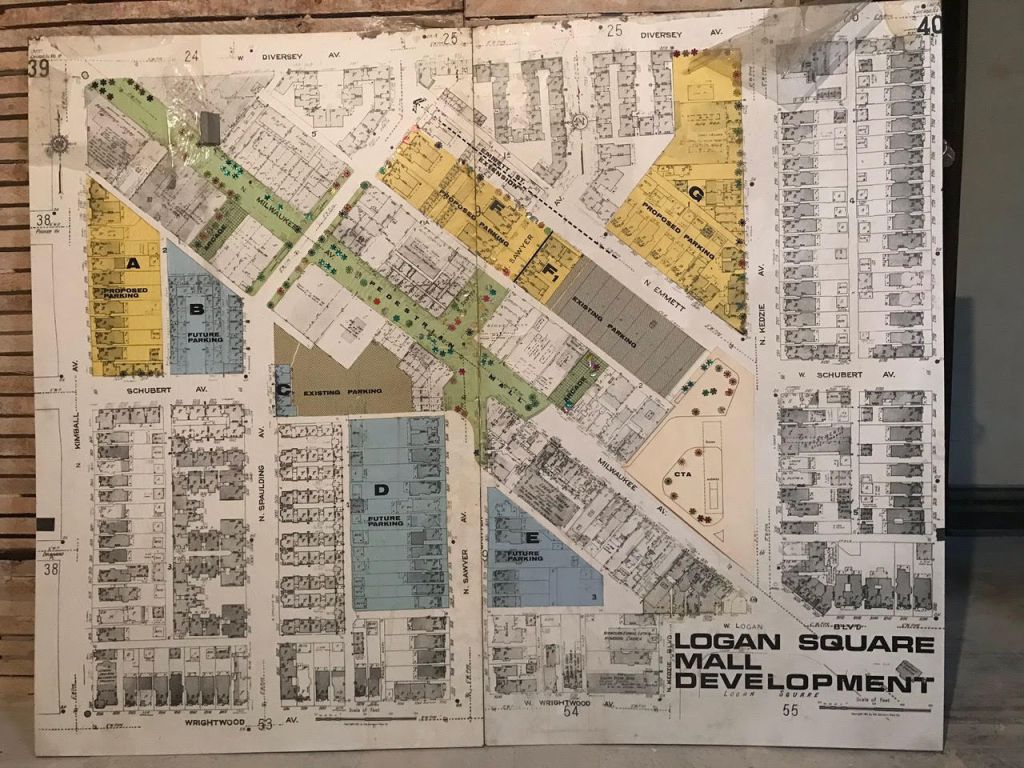 This Throwback Thursday/Flashback Friday feature was produced by Block Club Chicago and Logan Square Preservation. The newsroom and Logan Square-based group are reviving a partnership that started at DNAinfo which aims to share photos from Logan Square's Preservation's archives. When possible, we'll work together to share photos that are topical and relevant to the news of the week.
Do stories like this matter to you? Subscribe to Block Club Chicago. Every dime we make funds reporting from Chicago's neighborhoods.