COOK COUNTY CRIMINAL COURTHOUSE — The attorneys for the mother and daughter charged in the grisly murder of 19-year-old Marlen Ochoa Lopez asked a judge for a gag order in the case.
The public defender for Clarisa Figueroa, 46, and her daughter Desiree Figueroa, 25, is looking to prohibit the victim's family and others from speaking publicly about the case, arguing it's necessary for a fair trial. The judge did not rule on the motion.
The Figueroas have been charged with the death of Ochoa Lopez, 19, and her son Yovanny Yadiel Lopez. 
Ochoa Lopez's son, who was cut from her womb in an attack that shocked the world, died in June after nearly two months in the intensive care unit at Advocate Christ Medical Center in Oak Lawn.
Last month, Clarisa Figueroa and Desiree Figueroa pleaded not guilty to multiple charges including murder and concealing a homicide in Ochoa Lopez's death. 
Clarisa Figueroa's boyfriend, Piotr Bobak, also pleaded not guilty to concealing Ochoa's murder. 
Outside of courtroom Thursday, Julie Contreras, a spokeswoman for the victim's family, pushed back against the gag order request. 
"Hearing today a judge even consider to place a gag order on our free speech is un-American, unconstitutional," Contreras said. "We have a right to speak out against the harm that was inflicted on this mother and child." 
A ruling in favor of a gag on the family and other individuals would be a "huge misrepresentation of the judicial system," Contreras added. 
Ochoa Lopez was allegedly lured to a home in the Scottsdale neighborhood where her killers strangled her and cut the baby from her womb, prosecutors said. Her body was then hidden in a trash can.
After the attack, Clarisa Figueroa called 911 claiming she had given birth at home, prosecutors said.
By the time the infant arrived at Advocate Christ Medical Center, the baby had no brain activity.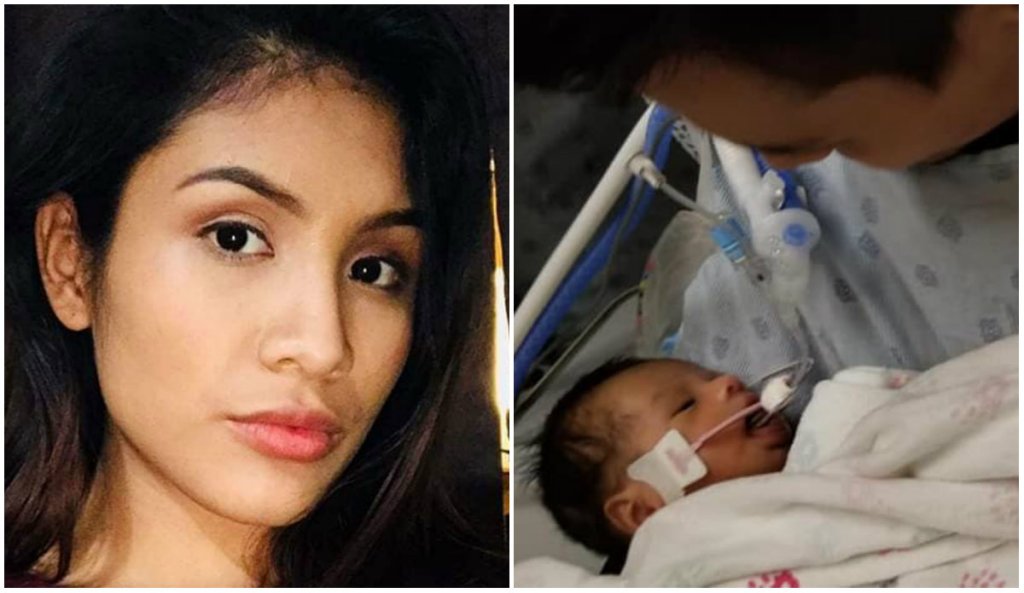 Though Figueroa was examined and showed no signs of having given birth, it wasn't until later that investigators used DNA tests to show Figueroa and Bobak weren't the baby's parents.
Instead, the tests showed Ochoa Lopez and her husband, Yovani Lopez, were the infant's parents.
The Figueroa's and Bobak are being held without bail. Judge Peggy Chiampas will rule on the gag order in September.
Previous coverage:
Family Of Slain Teen Wants 'Marlen's Law' To Require DNA Testing Of Newborns Brought To Hospitals
Murdered Teen's Car Collected 3 Parking Tickets Near Alleged Killers' Home While Detectives Searched For Her
Mural Pays Tribute To Slain Teenager Marlen Ochoa Lopez In Pilsen
Woman Accused Of Stealing Baby From Teen's Womb Went Online Looking For Victims: 'Who Is Due In May,' Prosecutors Say
Three Charged In Murder Of Little Village Teen Who Had Her Unborn Baby Stolen From Her Womb
Family Of Slain Pregnant Woman Pray For Miracle For Baby, Ask If Undocumented Status Slowed Investigation
Pregnant Little Village Mom Was Picking Up A Stroller When She Was Murdered, Had Baby Stolen From Her Womb
Pregnant Little Village Teen Found Murdered, Her Unborn Baby Stolen From Her Womb
Persons Of Interest Questioned In Disappearance Of Pregnant Teen Marlen Ochoa-Uriostegui