WOODLAWN — The Soulful Chicago Book Fair, an outdoor festival celebrating black authors and literature from the African Diaspora, returns to Woodlawn Saturday, Aug. 3.
The free event will be held on 61st Street between Cottage Grove Avenue and King Drive. Authors are grouped by genre — fiction, non-fiction and children's books — on each block.
The fair, now in its fourth year, exists to "have the history, culture and experience for black people told by us for a change," founder Asadah Kirkland said.
Festivities kick off at 10 a.m. with a ceremonial procession of elders, which takes a cue from the reverence many African cultures have for their ancestors, Kirkland said. The fair will run until 8 p.m.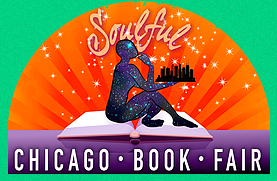 This year's edition will have the theme "Women Write and Reign," as most of the 50-plus authors featured at the event will be women. All main entertainers are women as well, though some have men in their bands, Kirkland said.
"We'll have a wonderful array of entertainers and writers that reflect the voice of women," she said. "We wanted to make it known that we have a voice and it comes out in a variety of ways, from writing poetry to books to songs."
More information about the book fair is available at the event's website.