BRIDGEPORT — On the seventh anniversary of Jackalope Coffee & Tea House's opening, owner January Overton will celebrate by opening a new business. 
Coming to the store front next to Jackalope is The Bitten Hand, a gift shop that will sell local goods and showcase neighborhood artists. The Bitten Hand, 751 W. 32nd St., will open Saturday, the same day Jackalope will host its annual block party.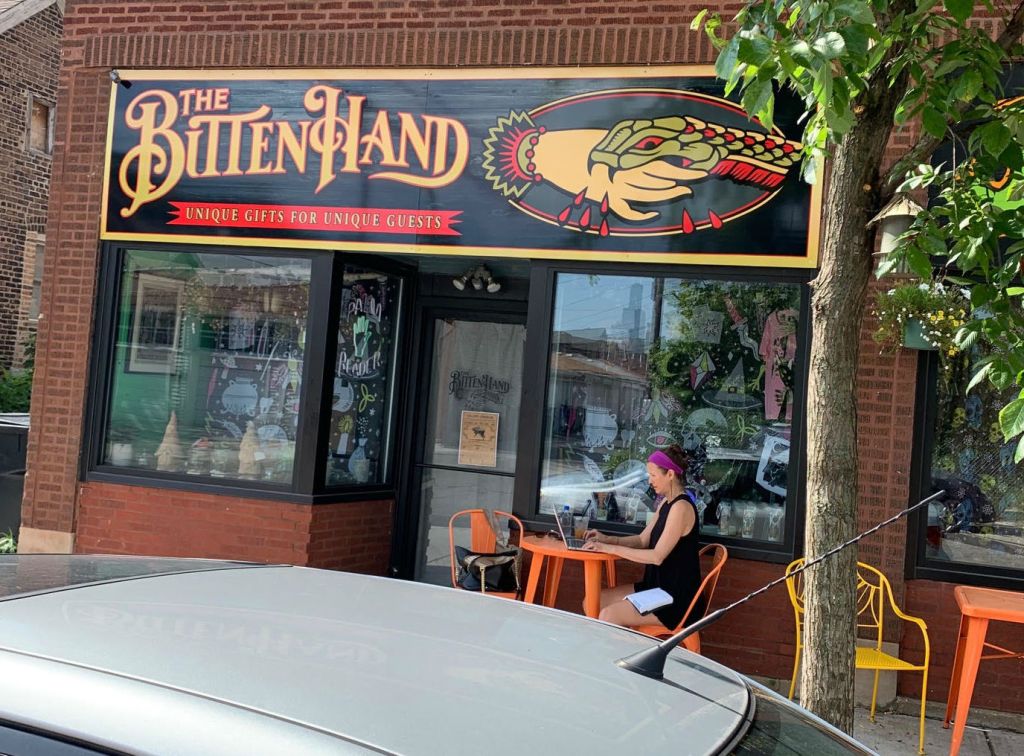 The Bitten Hand will stock gifts and goods from a mix of wholesalers and local vendors. There will be turnover in the local artists and vendors whose items are for sale, Overton said. The store will also have a similar heavy metal eccentricity of the neighboring Jackalope.
"We're trying to create a place where you can come back and it's different every time," Overton said. "Where you can get something special, [a gift] that shows you put thought into it."
Overton was already paying for rent in the gift shop space, using it as storage for Jackalope. She had thought about extending the coffee shop's seating into a third storefront, but decided to open a new retail option for the community, Overton said. After the 2017 closing of Hardscrabble, The Bitten Hand is the only gift shop in Bridgeport. 
"It's a bummer when you want to shop, but you can't stay in the neighborhood," said Overton, who was born and currently lives in the neighborhood. "Bridgeport is hungry for this stuff, and they like supporting neighborhood businesses."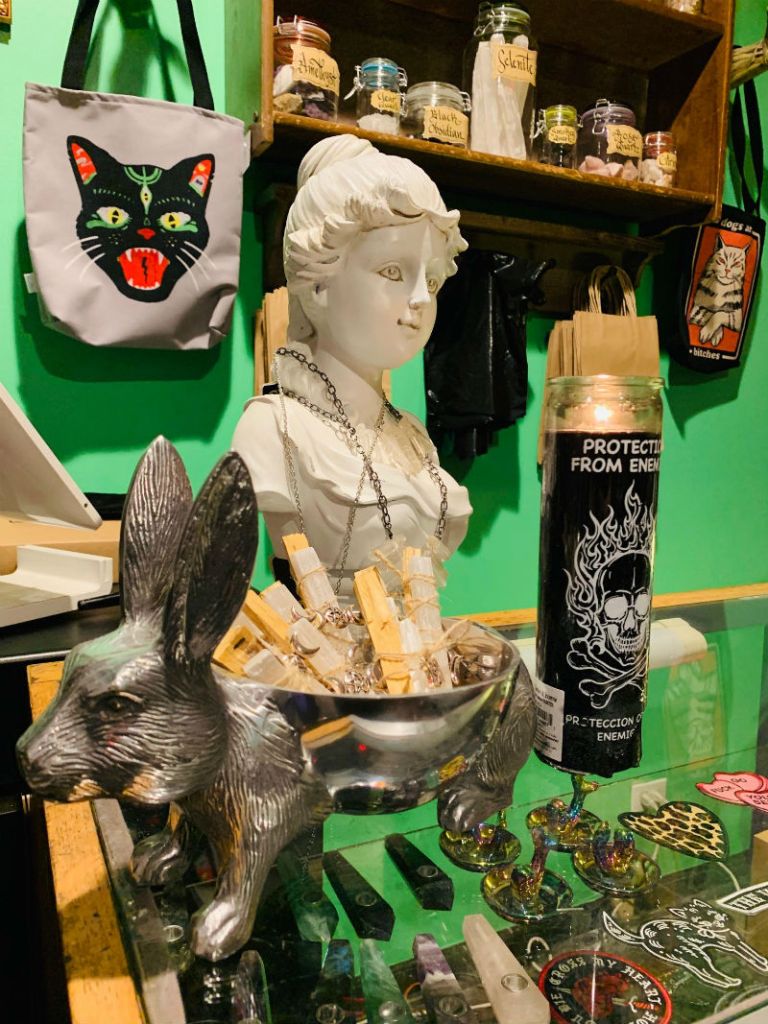 With the gift shop, Overton is hoping to help create a new retail district in Bridgeport. Jackalope, the Bitten Hand, Blue City Cycles and Grace Jane Studios all neighbor the 32nd Street cul-de-sac. A miniature dog park planned for a vacant lot on the north side of 32nd Street can only help, she said. 
"We want to create a destination for the neighborhood right on our cul-de-sac," she said. 
Events like the block party also help in that effort. The block party is usually held in the fall, but was moved up this year to coincide with the gift shop's opening, Overton said. 
This year's event will feature the Wildlife Flea Market, tarot readings, live music and a slip-and-slide. Overton said they are taking precautions to handle the forecasted heat. 
Though it has been a busy few months for the Jackalope team, Overton has had time to reflect on the business' seventh anniversary. 
"There are times where I look out and say, 'Wow, it's crowded and I don't know anyone here," Overton said with a laugh. "It's actually pretty great." 
Jackalope's block party takes place from noon to 9 p.m. Saturday at 751-755 W. 32nd Street. For more information, click here. The Bitten Hand will be open from Wednesday through Sunday at 751 W. 32nd St.
Do stories like this matter to you? Subscribe to Block Club Chicago. Every dime we make funds reporting from Chicago's neighborhoods.