HUMBOLDT PARK — Chicago's favorite wayward alligator, Chance The Snapper, was caught early Tuesday, ending a six-day-long watch party in Humboldt Park.
The hunt had people from all over the city rushing to the neighborhood's namesake park to try and catch a glimpse of the elusive reptile. In between sightings, people enjoyed the sun, ate, met their neighbors or had family time — all in Humboldt Park.
For six days, it felt like Chance The Snapper — and Humboldt Park, Chicago's Puerto Rican enclave — was all anyone was talking about.
Locals say that positive attention was good for the neighborhood.
"Often times in the media, you see violence being highlighted," said Ruben David Feliciano, longtime Humboldt Park resident and member of the Puerto Rican Agenda.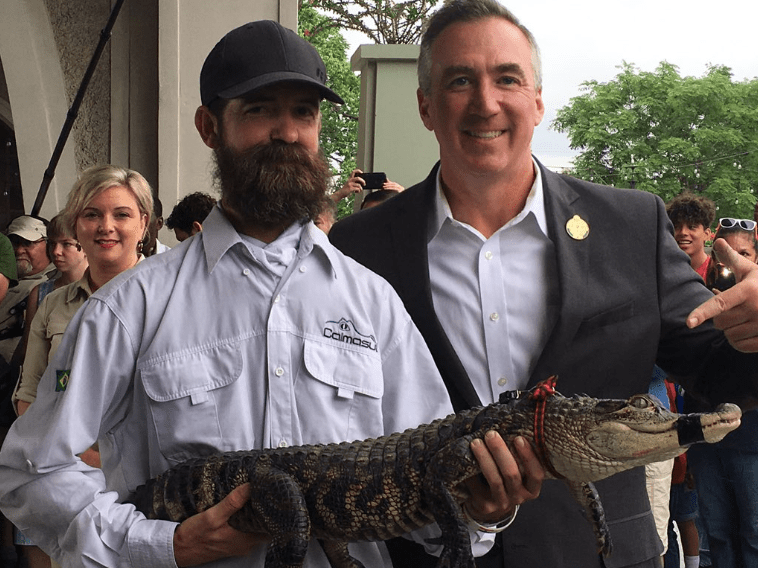 "I saw this as a positive. People are learning about our community, they're coming to Humboldt Park."
In a Facebook post, a member of the East Humboldt Park Neighborhood Association said the gator frenzy "showed our beautiful neighborhood in a different light."
"We are a neighborhood of families, small businesses, an entrepreneurial spirit, resilient residents, and amazing culture, all anchored by Chicago's most beautiful park," the post reads.
Feliciano said community leaders have worked hard to make sure the park is "welcoming and inviting."
"There was a time not too long ago that our park was disinvested," he said.
Today, the park hosts all manner of events, including the Puerto Rican Parade and Sangria Festival. The local little league team that plays at the park's Little Cubs Field is headed to the state championship.
"There's a lot of events," he said. "It's just a matter of connecting all of these events so more residents" know about them.
Feliciano and other residents said the gator frenzy introduced people who weren't otherwise familiar with Humboldt Park to the neighborhood park and all of the great things happening there.
Several food trucks, all of them serving traditional Puerto Rican food, are stationed around Humboldt Park.
Of the few food truck operators interviewed by Block Club, only one said she saw a significant boost in business during the gator frenzy.
"Too much people," said Sonia Cervantes, employee at El Secreto del Sabor, as she prepared delivery orders.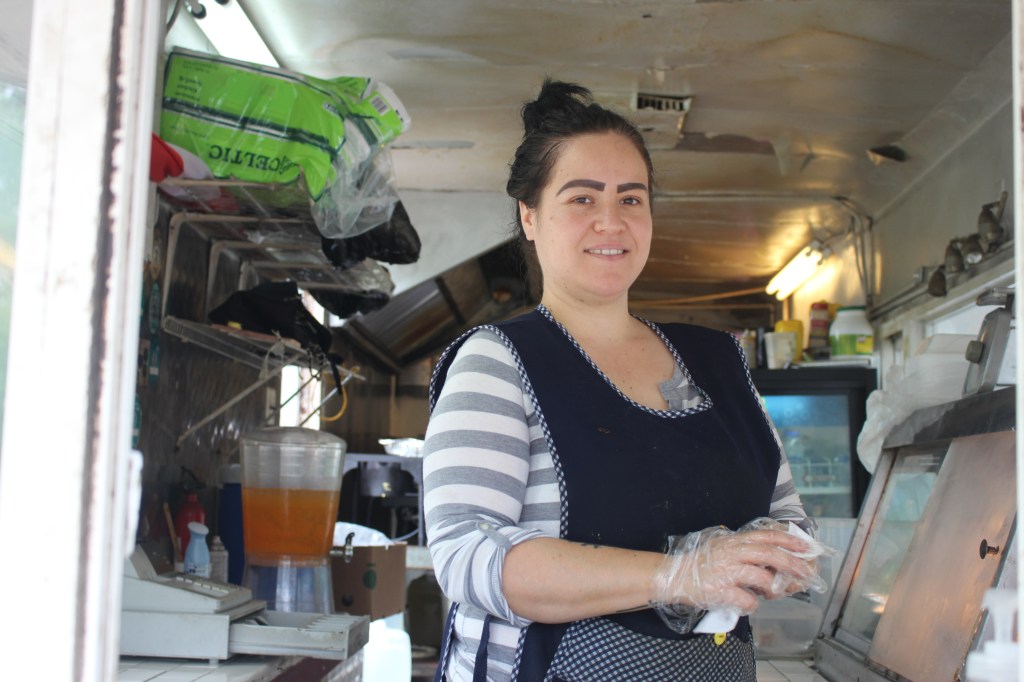 Alex Oliver, operator of Boritacos food truck, said he was struck by all of the new faces in and around the park.
"Normally, in the past, we don't see that. So that's good," Oliver said, adding that he noticed more people walking and riding scooters past his truck.
Milagro Figueroa, who helps run Latin American Restaurant food truck, laughed when a Block Club reporter asked if she found the hunt exciting.
"For me, it's nothing new. In Puerto Rico. … there were all kinds of animals," said Figueroa, who moved from the island to Chicago in 1973.
Humboldt Park resident Mari Rodriguez, who came to the park to look for the gator over the weekend, said the experience was fun — and good for the neighborhood.
"This is good publicity for Humboldt Park and I think it's bringing revenue and it's bringing people from other places to come and visit Humboldt Park. It's a good thing."
Do stories like this matter to you? Subscribe to Block Club Chicago. Every dime we make funds reporting from Chicago's neighborhoods.
GATOR WATCH 2019 COVERAGE
With No New Humboldt Park Alligator Sightings In 24 Hours, Concern For Reptile's Health Rises
The Humboldt Park Gator Has A Name Thanks To Thousands Of Voters: Chance The Snapper
10 Things Alligator Bob Taught Us About Gators, Life And Everything In Between
As Humboldt Park Gator Watch Enters Day 3, Alligator Bob Says The Creature Is Getting Comfortable
Chicago's Alligator Search Highlights Illegal Pet Dilemma, But Experts Urge: Please Don't Just Dump Them
It's GatorWatch In Humboldt Park As Chicago Comes Together To Search For A Scared Alligator
How Did A Gator End Up In The Humboldt Park Lagoon? Here's How Experts Rescue Exotic Animals in the City
Yes, There's An Alligator Living In The Humboldt Park Lagoon … And Chicago Is Cheering It On