PILSEN — The Resurrection Project debuted plans for a 45-unit affordable housing apartment building in Pilsen at a recent community meeting, sparking mixed responses from residents.
The nonprofit presented an early concept for a $20 million affordable housing building at 1850 S. Racine Ave. The six-story building aims to include a mix of 1, 2, and 3-bedroom apartments and would serve people making between $17,000 to $50,000, said Veronica Gonzalez, vice president of real estate at the Resurrection Project.
The building also includes a community amenity area and 31 parking spaces, Gonzalez said.
The affordable housing proposal aims to "get ahead" of gentrification concerns surrounding the proposed El Paseo trail, Gonzalez said.
RELATED: Fighting To Keep Pilsen Affordable, Group Wants To Build 45 Units In Booming Part of the Neighborhood
The Resurrection Project acquired the property, which previously housed Little Einstein Daycare Center, in fall 2018. They plan to work with Skender, a manufacturing firm which builds modular homes in their new Little Village factory at 3348 S. Pulaski Road.
Skender is currently working with Sterling Bay to create affordable housing units in West Humboldt Park.
The $20 million project would be funded through affordable housing tax credits, Gonzalez previously told Block Club Chicago.
Ald. Byron Sigcho Lopez (25th) said he supports bringing more affordable housing to the area but wanted to make sure residents voices are heard when it comes to new development in the area.
"There will be residents from across the 25th Ward revising this project, without strings attached, so the projects are not driven by profit, but are driven to make sure it is the right fit for the community. …We will not build anything without your consent," Sigcho Lopez told residents.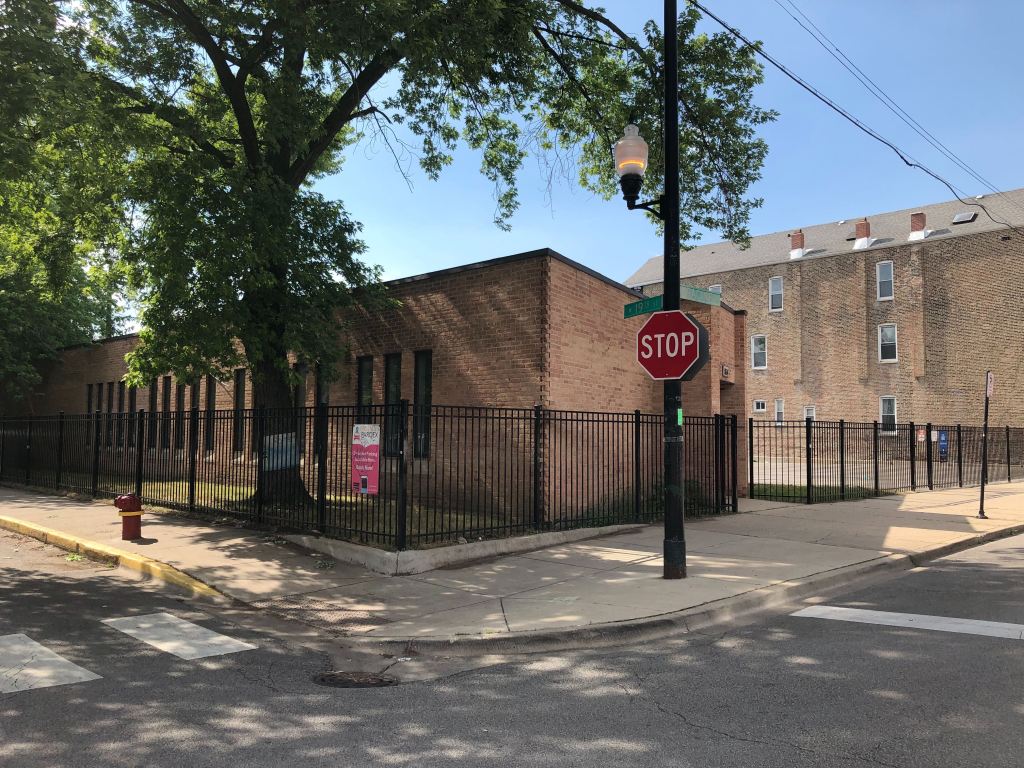 During the Wednesday night meeting at Dvorak Park, the proposal received a mixed response from attendees. Calling for less units on the property, Pilsen resident Maria Pike said she was concerned that the development could cause more parking issues in the area.
Pike, who lives next to the proposed development, was among a group of residents who also criticized the outreach efforts by the nonprofit, saying she only found out about the meeting days earlier by word of mouth. 
While Pilsen resident Jack Ailey thought some residents raised valid concerns about how the six-story building could change the character of the block "dramatically," he said more affordable units were "necessary" for the neighborhood.
Gonzalez said The Resurrection Project will host another meeting next month to incorporate residents' feedback.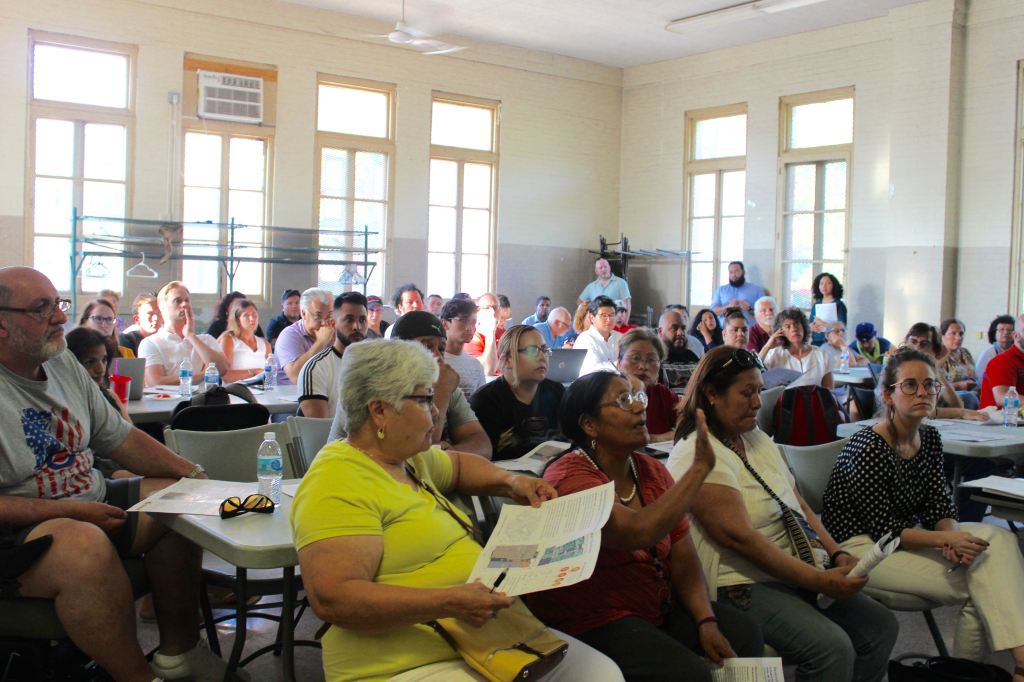 Last year, the Resurrection Project pitched a plan to convert the old St. Vitus Church property into a 42-unit affordable housing development but the project was delayed by preservation and neighbor concerns.
The Resurrection Project currently operates 330 affordable housing units across its Pilsen properties. Those buildings include: Casa Morelos, 2015 S. Morgan St.; Casa Guanajuato, 1313 W. 19th St.; Casa Guerrero, 963 W. Cullerton St.; and Casa Monterrey, 967 W. 19th St.
Do stories like this matter to you? Subscribe to Block Club Chicago. Every dime we make funds reporting from Chicago's neighborhoods.