NORTH CENTER — After years of talk, there's finally some action happening on North Center's Damen Avenue, where a pedestrian-friendly "town square" is under construction.
The $2.05 million Northcenter Town Square project, an ambitious streetscape centered at 4100 N. Damen Ave., had its ceremonial groundbreaking Tuesday morning. Actual construction on the project began last week.
The overhaul aims to create a pedestrian-friendly center akin to Giddings Plaza in the heart of Lincoln Square.
While plans for the project date back almost a decade, in the absence of funding, the project didn't gain traction until former Ald. Ameya Pawar (47th) set aside $500,000 to jump-start the project in 2017.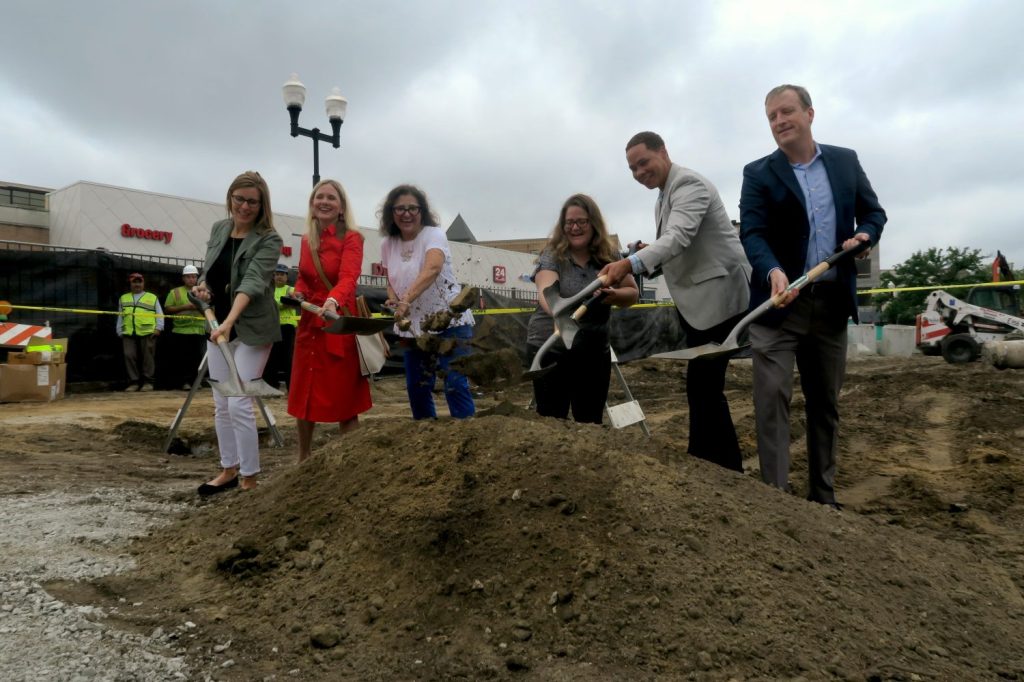 Pawar didn't seek reelection this spring. His successor, Ald. Matt Martin, was there Tuesday to throw a few ceremonial shovels of dirt.
"I am thrilled to see this project come to be after years of community consultation led by the previous alderman's office. The town square will bring a much-needed pedestrian space to North Center for the community to come together to enjoy cultural events and relax," Martin said. 
In late 2016, a group of neighbors, including representatives from Pawar's office, the Northcenter Chamber of Commerce and the Northcenter Neighborhood Association, came together to launch a plan to redesign Northcenter Town Square.
In summer 2017, the steering committee hired PORT Urbanism to develop a design for the square with input from the community. 
The goal of the project is to create a year-round hub for the neighborhood. Kevin O'Malley, the Chicago Dept. of Transportation's managing deputy commissioner, said the project wants to bring more businesses to the area and increase the quality of life for neighbors.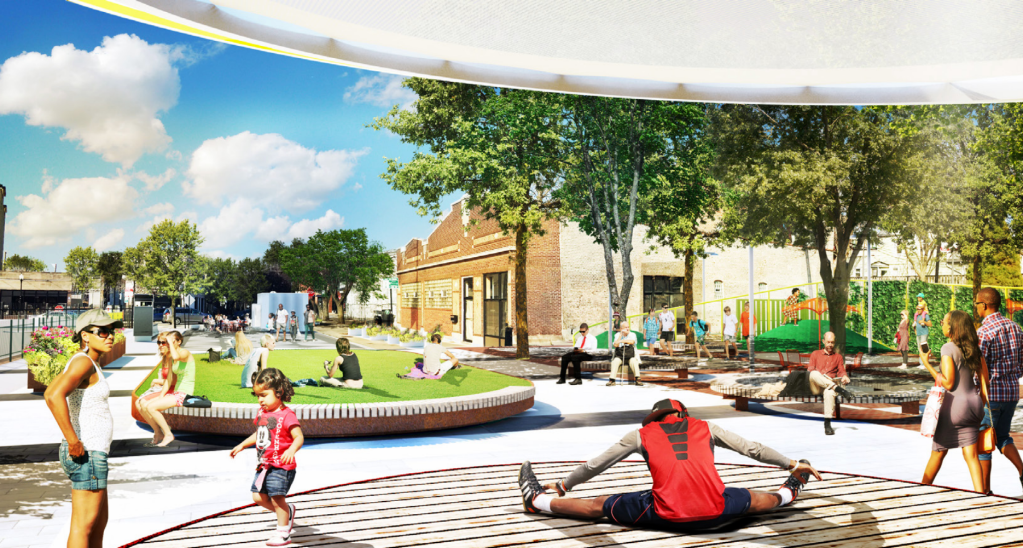 "CDOT likes to build a lot of big marquee projects across the city that make Chicago great," O'Malley said. "But we also know that there are small projects like this one that are the key ingredient to making our city livable, safe and vibrant."
Some changes coming to the town square area include the closure of West Belle Plaine Avenue between Lincoln Avenue and Damen Avenue to create a larger pedestrian plaza with pavers.
The area will also get lighting upgrades, street furniture, landscaping, a play mound and a turf area. The focal point of the plaza will be a raised performance space with an overhead canopy. 
Construction crews started tearing up the concrete and asphalt at the square on July 8. The Northcenter Special Service Area will be responsible for maintaining the upgraded town square.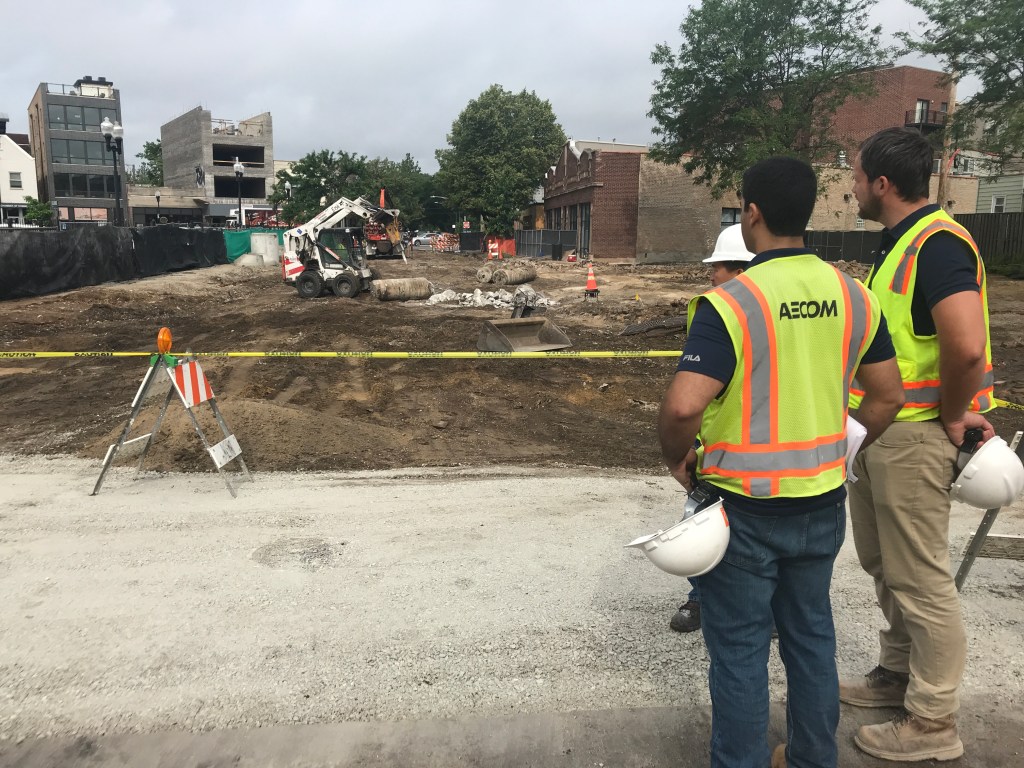 Initial plans called for project construction to start in April or May 2019. But with Martin taking over the aldermanic office, the city's transportation department wanted extra time to bring him up to speed.
The project will be paid for using TIF funds in addition to the ward menu money former Pawar set aside for it, according to CDOT.
Crews are expected to be done with the bulk of construction around Thanksgiving, weather permitting, according to Martin's office. Some smaller aesthetic touches will be completed next spring. 
"It's taken a long time to get to this day and I just want to give a special thanks to our previous alderman and to Ald. Martin," said Maribel Selva, president of the chamber. "There are so many people behind the scenes that have brought us to this day."
RELATED: North Center Town Square Is Getting A Makeover, And It Could Look Like This
Do stories like this matter to you? Subscribe to Block Club Chicago. Every dime we make funds reporting from Chicago's neighborhoods.