LINCOLN PARK — Foodies and fans of Chicago celebrity chefs will be in heaven Thursday night at the 18th Annual Green City Market Chef BBQ in Lincoln Park.
More than 2,000 are expected at the event, which for a $125 general admission and $275 VIP tickets amounts to a high-end food fest featuring more than 120 chefs, many from the most prestigious restaurants in town.
Chefs Stephanie Izard of Cabra, Chris Pandel of Cira, Paul Virant of gaijin and James Beard nominee Alisha Elenz of MFK all will be featuring their bites — all made with ingredients from Green City Market farmers and vendors. Several area mixologists will also be making cocktails, which are included along with food  in the price of admission. 
The event, which will be held outside at the south end of Lincoln Park near Clark Street and Lincoln Avenue, will feature restaurants from all corners of the city.
It will feature high end restaurants like Blackbird, Maple & Ash, Spiaggia and Longman & Eagle, as well as more casual restaurants like Honey Butter Fried Chicken, Half Acre Beer Co. and Beacon Tavern, according to Green City Market spokesman Christopher Comes.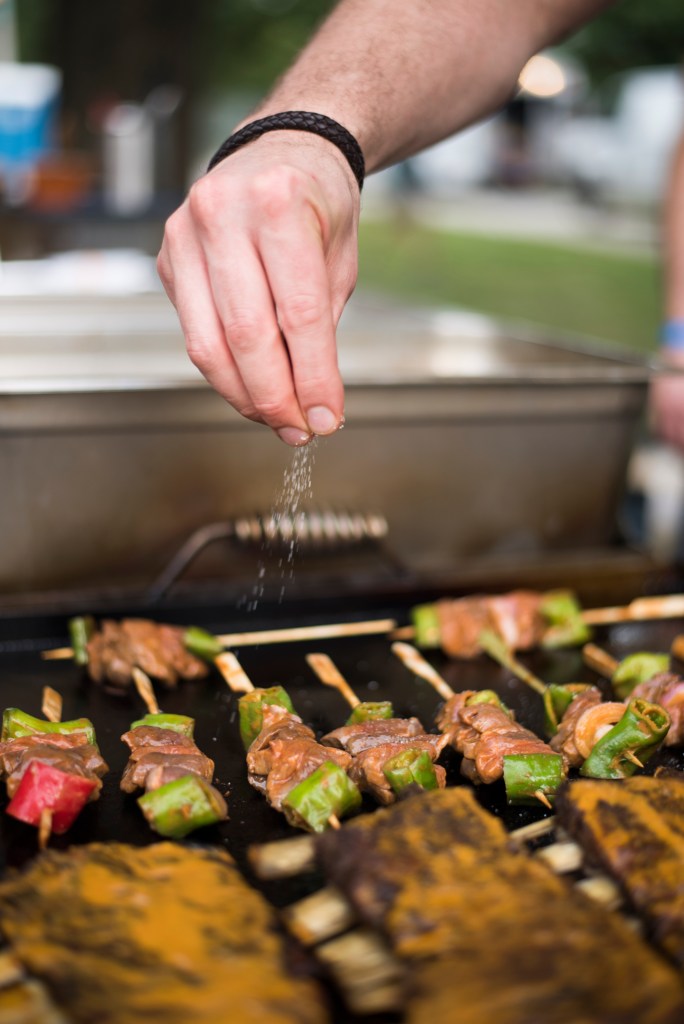 Along with foodies, it has an appeal to people who support local farmers and eat sustainable foods. While marketed as a "BBQ," the event will feature more than ribs and chicken. Comes pointed out that there will be vegetarian items and a list of what some restaurants will be serving shows quite a twist on barbecue.
For instance, The Virgin Hotel will be serving barbecue lamb ribs glazed with blueberry mint sauce on a bed of brussel sprouts, kale and coleslaw; Chilam Balam will offer cucumber palette with chamoy; and Swift & Sons will have grilled peaches with Wisconsin feta cheese, arugula, salami vinaigrette and marcona almonds.
The event, scheduled to run rain or shine Thursday, will begin at 4:30 p.m. for those with VIP tickets and 5:30 p.m. for all others. It ends at 8 p.m.