PILSEN — When St. Vitus Church was closed in Pilsen nearly 30 years ago, Martha Navarrete became a parishioner at St. Adalbert Roman Catholic Church.
Since then, Navarrete celebrated a host of special events within the walls of the iconic Pilsen church. From weddings to baptisms to funerals, the precious moments drew family and her community together, she said.
On Sunday, Navarette was brought to tears thinking that for a second time, a church she has called home might be shut down forever.
"The Archdiocese [of Chicago] didn't listen to us as a community. They just decided what they are going to do," Navarette said. "It's painful. It's extremely sad."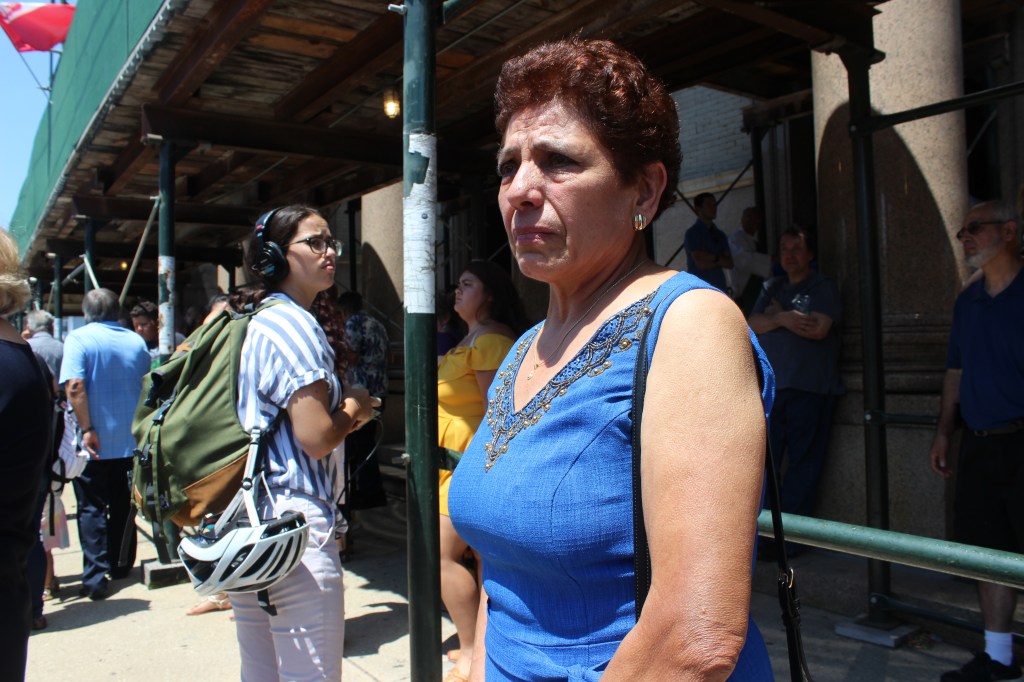 Navarrette was among hundreds of Catholics who filled the pews for one final service at St. Adalbert, 1650 W. 17th St., before the Archdiocese of Chicago closes a church that has been a part of the community for more than a century. 
The church holds particular significance for the Polish community, whose ancestors built the church more than a century ago, and for the Mexican parishioners who have long called the church home. St. Adalbert was founded in 1874 and the current church building was built in 1912. 
The last mass comes three years after the archdiocese first announced plans to merge six Pilsen churches into three. The archdiocese cited changing demographics, low mass attendance and a decline in the number of priests as reasons for the reconfiguration.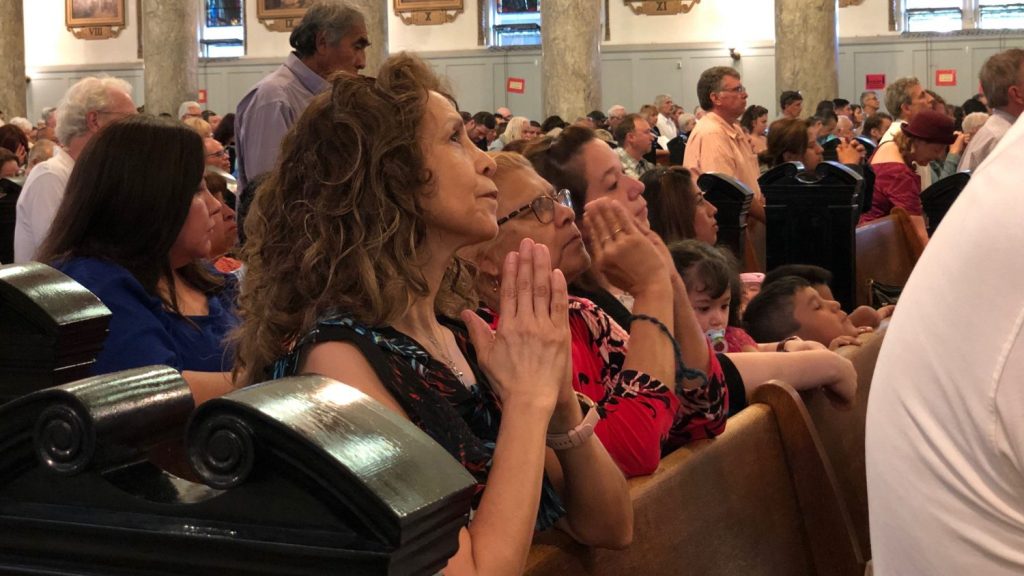 The decision was met with protests and an appeal by the St. Adalbert Preservation Society to the Supreme Tribunal of the Apostolic Signatura in Rome, the Catholic Church's highest court.
But the final mass came Sunday anyway.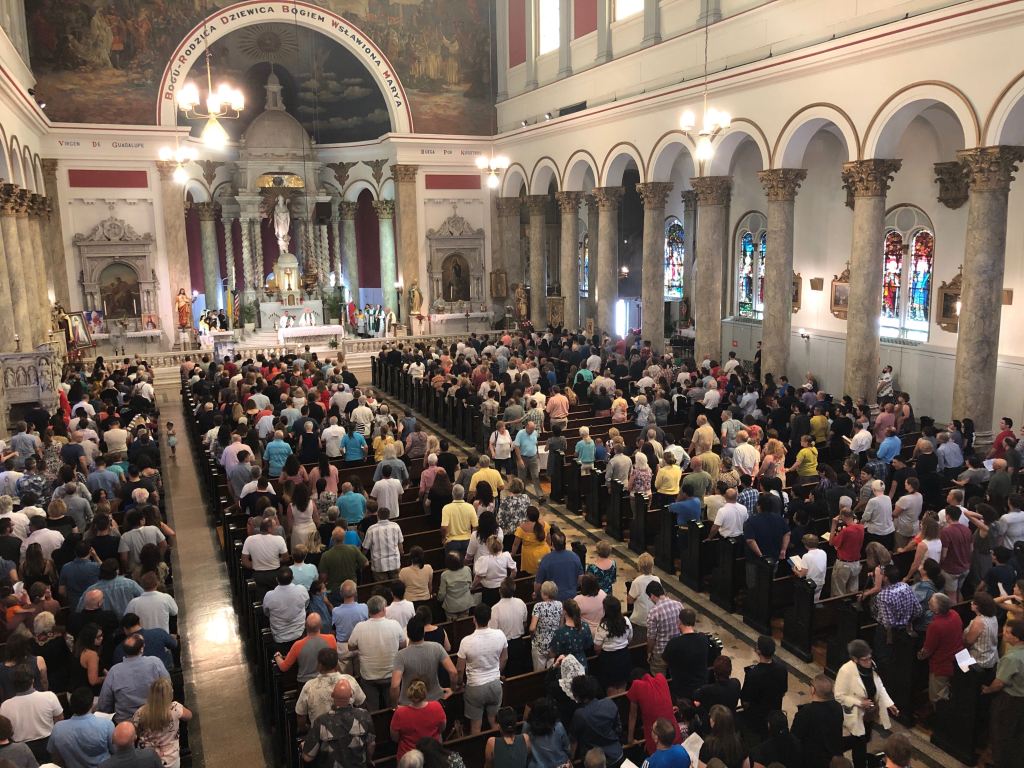 During the service, Monsignor James Kaczorowski likened the mass to a "funeral."
"We don't know what will happen to St. Adalbert's physical church, but we do know that the spirit of St. Adalbert will live within us forever," Kaczorowski said. 
"For 145 years, [the church] has served all people without exception. … The Polish people, Hispanic people, people of different cultures … from all walks of life without exception, Kaczorowski said.
RELATED: In Pilsen, Churches Are More Than Sunday Mass — And Their Closures Are 'Devastating'
Parishioners wiped tears throughout the service that transitioned from English to Spanish to Polish.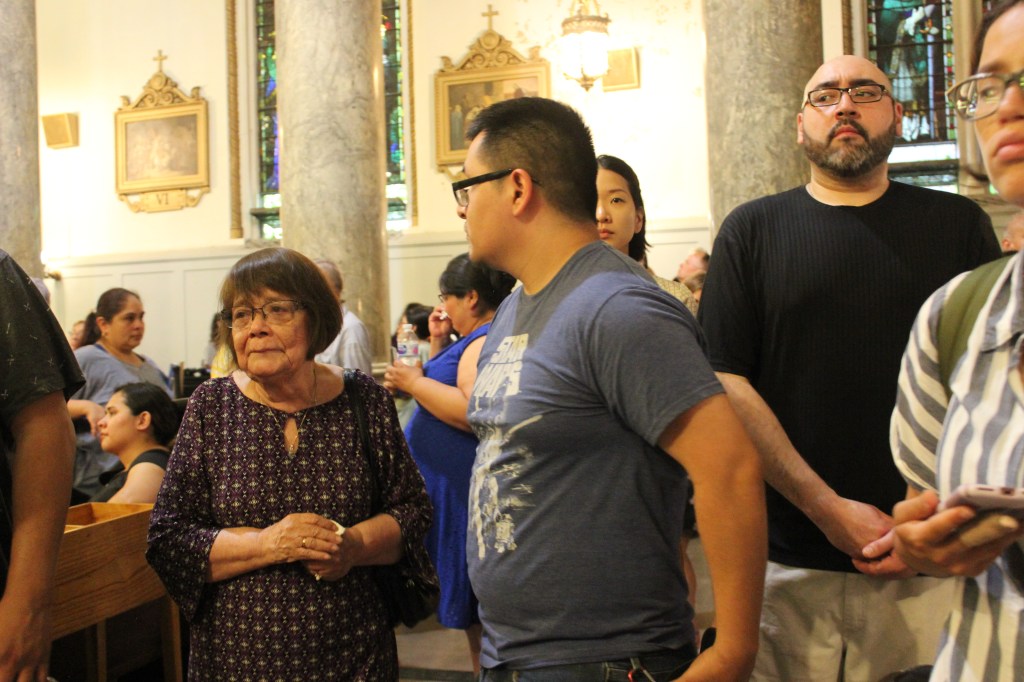 Pilsen resident and longtime parishioner Julia Morales was saddened to see another Pilsen church close. "It's very sad for the community and for the people who have been here for decades," the 58-year-old said.
Morales also recalled weddings, funerals, baptisms, first communions she attended in the church, as well as its food pantry and Via Crucis — the Good Friday living Stations of the Cross that culminates each year at St. Adalbert.
On Sunday, Morales brought her 8-year-old granddaughter, Mina, to see the church before it closes.
"We learned to run to God here," Morales said. "It's the heartbeat. … This has always been the heart of Pilsen."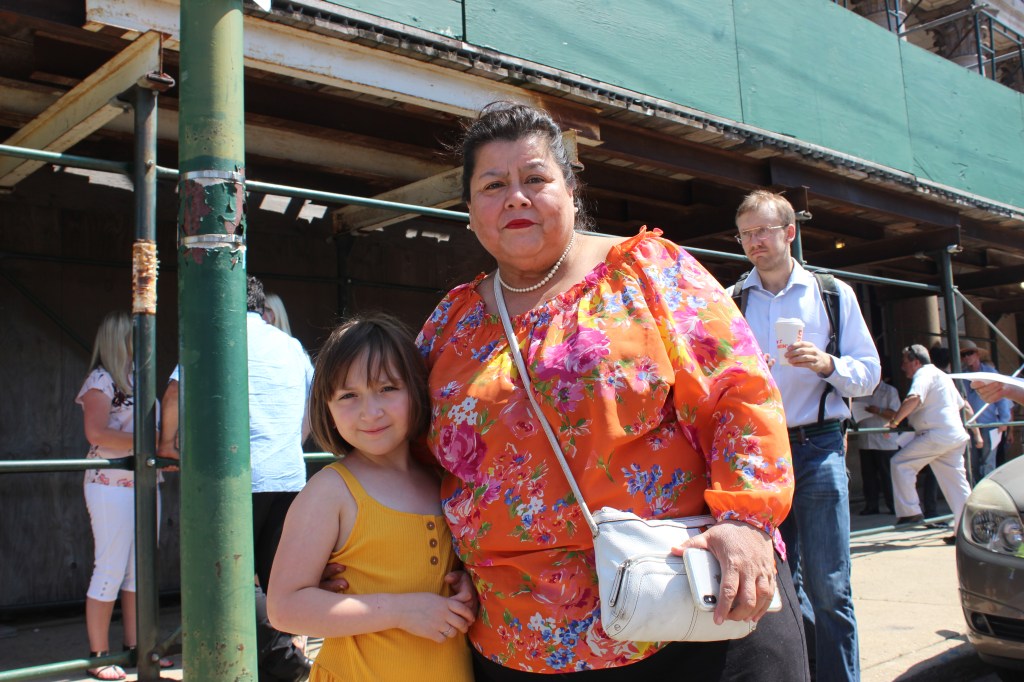 Sunday's closure follows last summer's closure of St. Ann after more than a century in the neighborhood. For Linda Belmares, St. Adalbert's demise is particularly painful because it brought both the Polish and Latino community under one roof. 
Rosa, a former St. Ann parishioner who declined to share her last name, came to St. Adalbert's final mass to show parishioners support and to express her frustration over parishioners investing years and money in their parishes only to have them shut down. 
"I'm upset," Rosa said. "There's nothing wrong with supporting the church and giving money but why are going to give money when they aren't listening and they are just closing our church."
Rosa said instead of closing churches, the archdiocese should be making more of an effort to bring more people back to the church. 
Outside, Polish parishioners held signs and Polish flags, sang hymns and chanted "save our church."
Related: St. Adalbert Parishioners Want To Take Over Their Beloved Church: 'The War Has Not Been Won Or Lost Yet'
Last week during the final Polish mass, parishioners stood at the steps of the rectory vowing to fight on.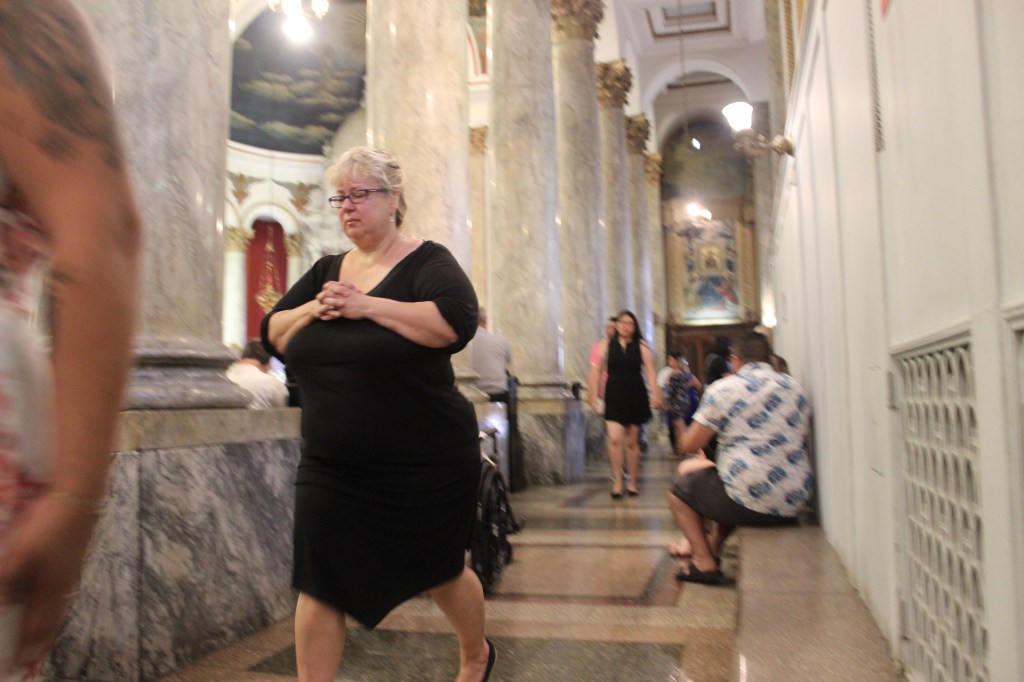 Despite the last service, Julie Sawicki, president of Society of St. Adalbert, and Blanca Torres, member of St. Adalbert Preservation Society, vowed to continue to fight to save the church. 
The groups plan to hold vigils in front of the church on at noon Sundays and 7 p.m. on Fridays.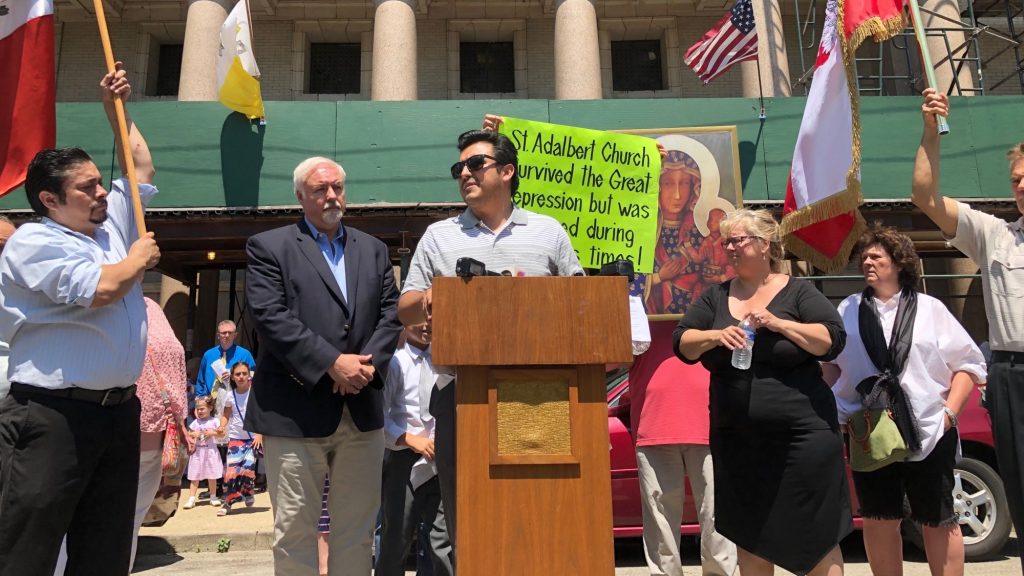 During a press conference following the final service, Ald. Byron Sigcho Lopez (25th) said he would submit an ordinance later this month to "downzone" the property to protect the St. Adalbert Church and also work to make St. Adalbert Church a historic landmark.
RELATED: After Last Mass At St. Adalbert Church In Pilsen, Local Alderman Moves To Get Control Over Future Plans For The Site
"It's been heartbreaking that the archdiocese rejected" the parish's efforts to save the church, parishioner Gina Abraham said
"We came up with solutions for everything and we were shut down," Abraham said.
Even so, she remains optimistic that St. Adalbert will open its doors again.  "Our heart is at in the church, our spirit is there too," Abraham said. "I'm positive…this isn't the end," Abraham said.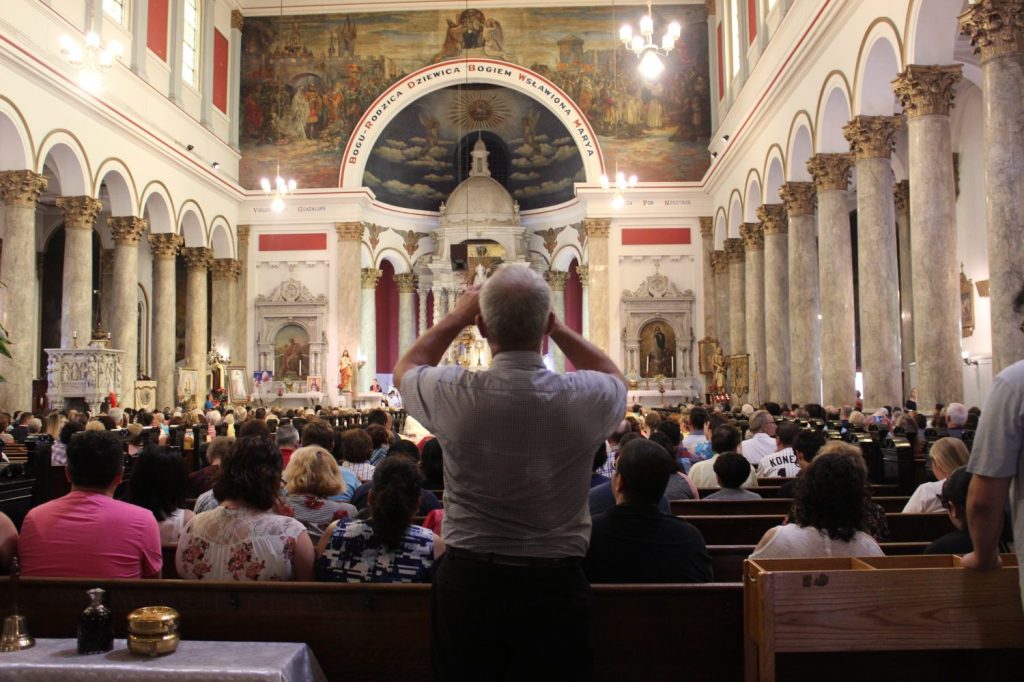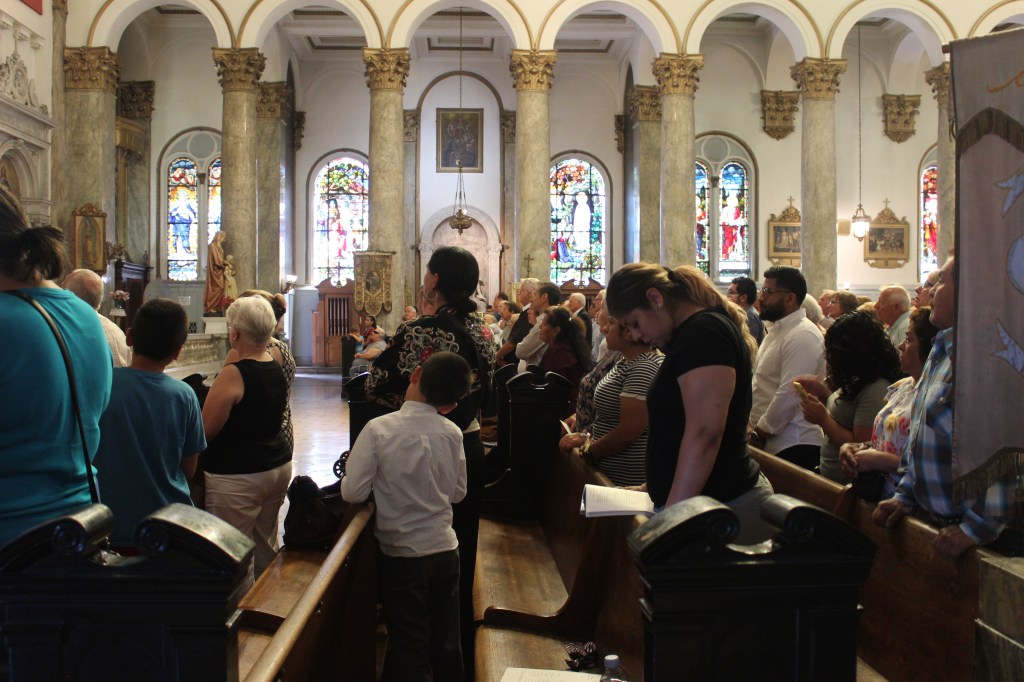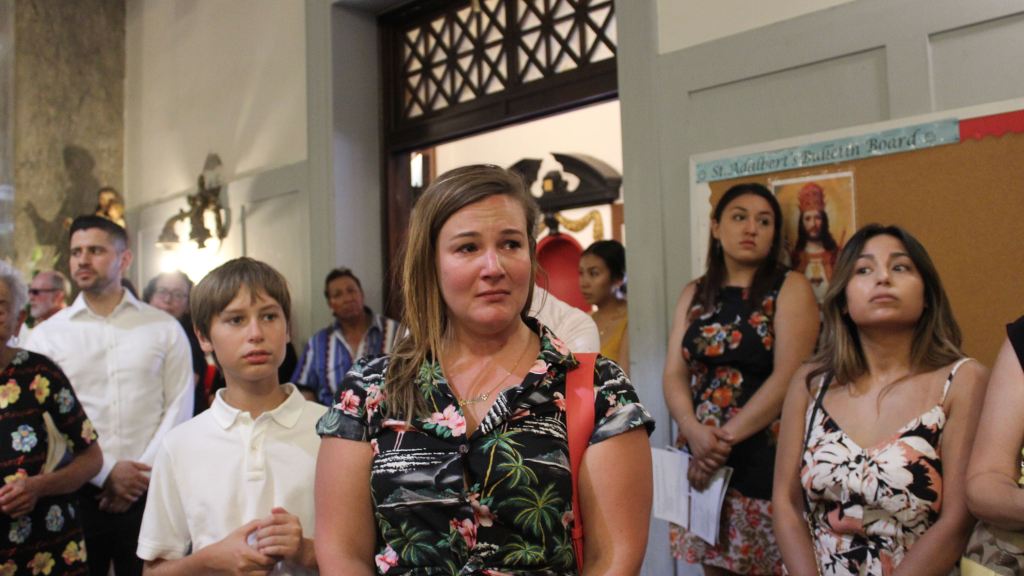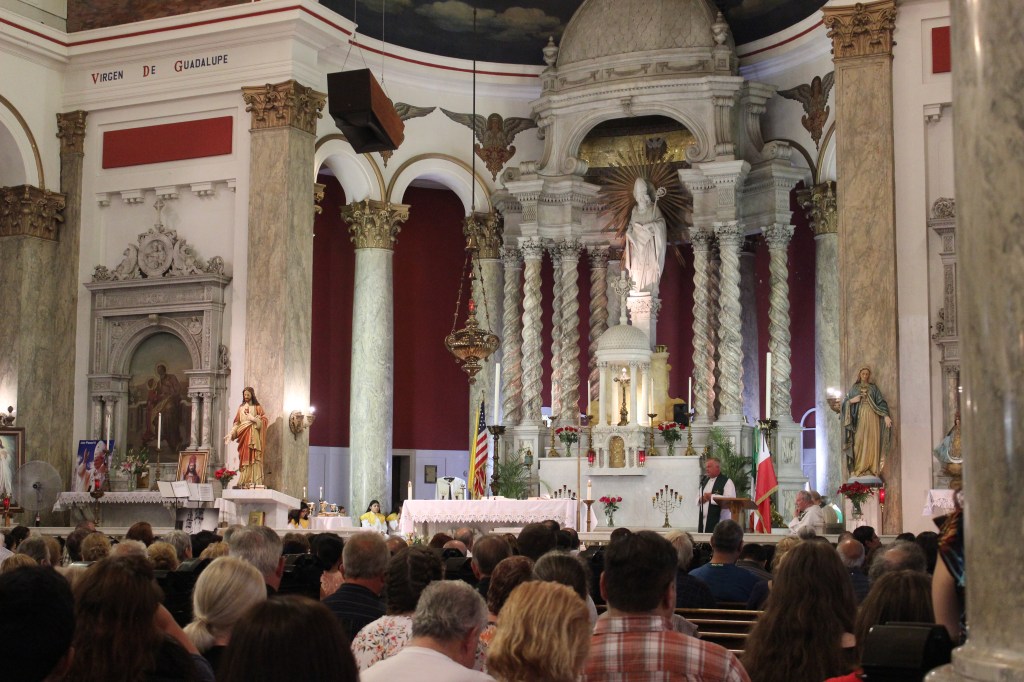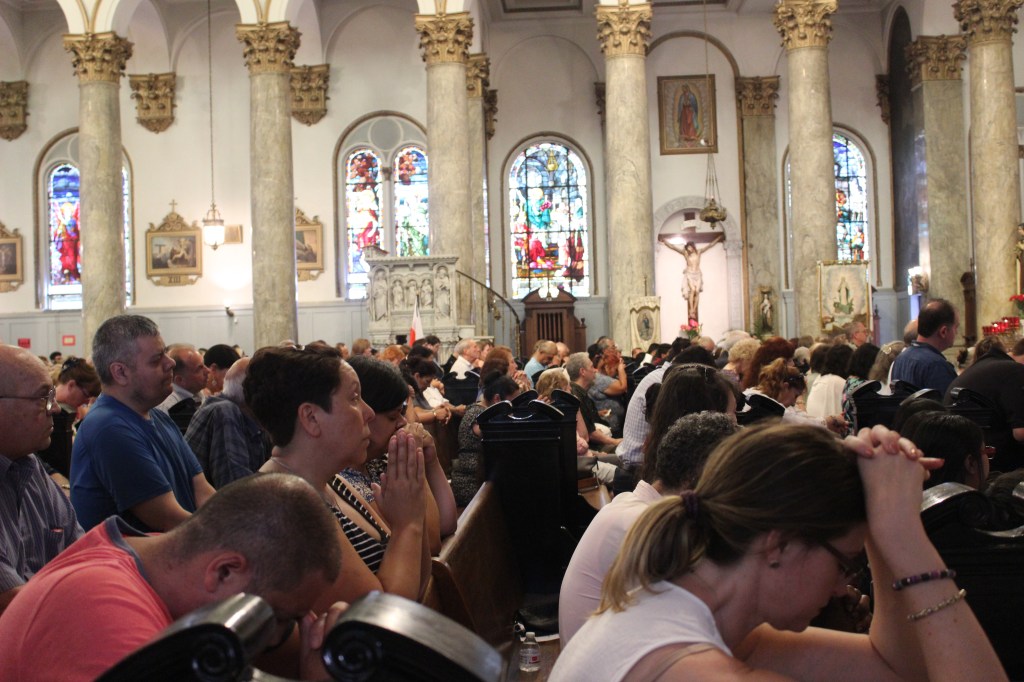 Do stories like this matter to you? Subscribe to Block Club Chicago. Every dime we make funds reporting from Chicago's neighborhoods.