BUCKTOWN — Black and white photos inside Burke's Web Pub in Bucktown show people more than 70 years ago sitting around the circle bar at the neighborhood tavern.
Not much has changed since then — not the tin ceiling, the wooden bar, the good times.
And thanks to a local couple, that vibe will live on.
The bar at 2026 W. Webster Ave. opened in the 1940s as Club Gardenia. Various families owned the establishment throughout the years. Most recently, it was Burke family who re-named it "Burke's Web Pub."
When the Burkes decided it was time to get out of the business, Bucktown couple David Schaplowsky and Eric Johnson stepped up to be the new keepers of the corner.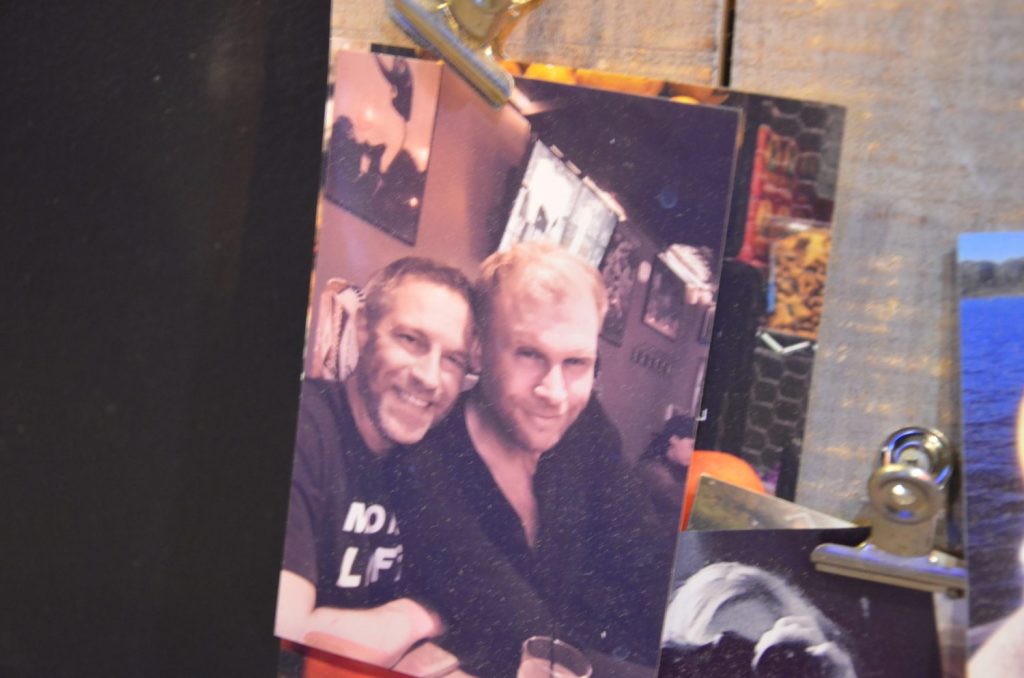 The couple bought the bar on May 9 and will re-launch it on Saturday as Web Pub. Beginning at 10 a.m., the party will offer drink specials and free hot dogs.
"We didn't want someone else to just pick it up and turn it into a Starbucks," Schaplowsky said. "We're trying to keep this tavern in existence, keep the history going."
When the bar opened in the 1940s, it catered to the neighborhood's blue-collar working class residents.
It opened at 7 a.m. for police officers, firefighters and factory workers on the graveyard shift.
Schaplowsky has lived in this part of Bucktown for nearly 30 years. Johnson, a professional bartender, even worked at the bar for five years.
In what was a "gift of the heart," the couple sunk their life savings into the purchase of the building and its liquor license, Schaplowsky said.
The couple does not expect to see a profit for a handful of years.
"It's a dive bar. We're not expecting to make thousands of bucks every night," Schaplowsky said. "We made that choice to save this place, knowing what it will take to recoup what we invested."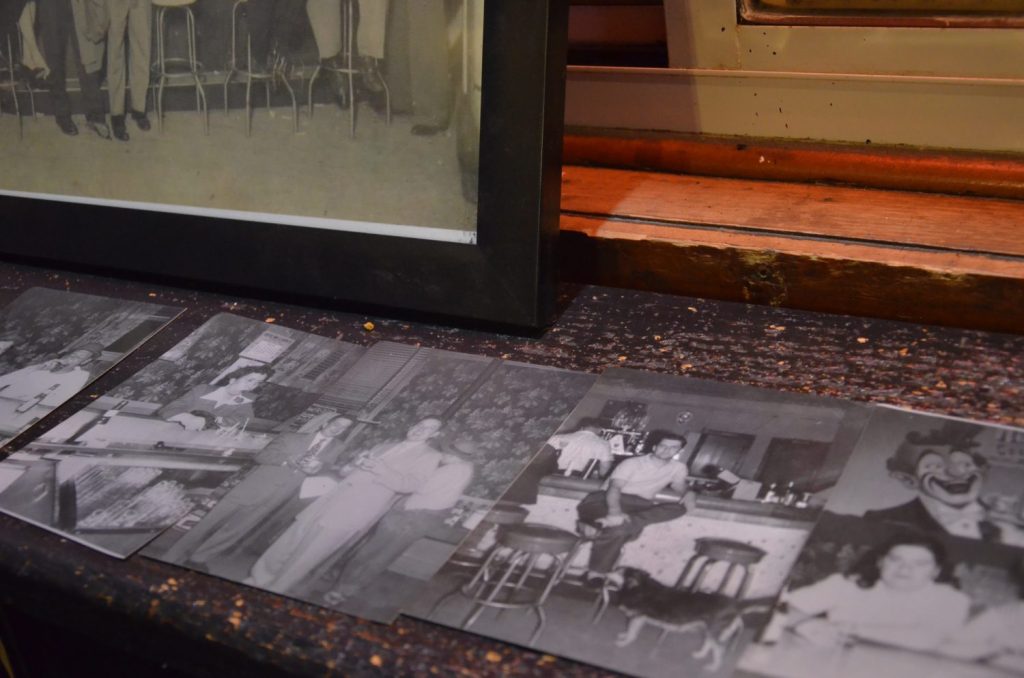 It's not just money that the couple have invested — both men are pulling graveyard shifts of their own to make this work.
At least one night a week, after coming home from a full-time job as a project manager at Underwater Laboratories, Schaplowsky works an 8 p.m.-2 a.m. bartending shift.
Most nights Johnson is behind the bar. During the day, he can be found landscaping the patio and flower boxes, adding new dart boards and overseeing the creation of the bar's new logo — a Chicago flag with four red spider webs in place of stars.
"He really has been instrumental," Schaplowsky said. "I'm very right-brained. His vision is all that — keeping the tradition alive."
The couple retained daytime bartending staff from Burke's. At about 11:30 p.m. on Wednesday, one of the daytime bartenders, Rachel Vander Ploeg, sat at the bar while Schaplowsky poured drinks.
Earlier that day, she served the "old-timers" — retired neighbors who have frequented the bar for the last 50 years. They enjoy Miller High Life, blackberry brandy and tequila.
"I don't know what I would do if this bar wasn't here," Vander Ploeg said. "They are my family, these people. It's home. It's totally home."
Sitting next to Vander Ploeg was Marcia Winkelmann, a Chicago Public Schools teacher who has lived on the block for 18 years. She pointed to a large crack in the bar's floor.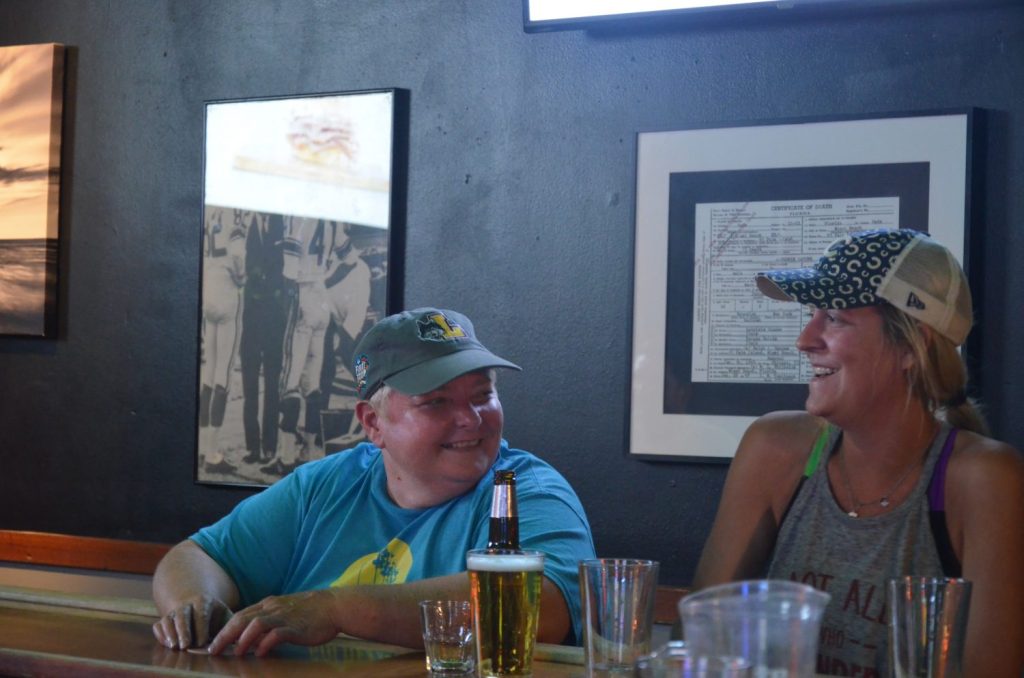 One of the old timers, "Dino," recently told her that crack happened in the 1970s or 1980s, on a night when more than 100 Chicago police officers were inside the bar, dancing.
"It's a blue collar dive bar," Winkelmann said. "People come for the jukebox. It's karaoke in here all the time, from the bar stools."
They also come for the darts. On Wednesday night, Chris Zaylor played a game with a friend.
"If somebody needs something, it's here," he said. "You always know you're welcome."
A bartender by trade, Zaylor said it's hard for him to get home to Kansas City for Thanksgiving and Christmas.
Instead of sitting at home alone, he comes to the bar, where the Burke family always prepared home-cooked meals for regulars.
That's a tradition Schaplowsky and Johnson pledged to carry on. They also plan to host weekend cookouts, starting this Saturday.
"We don't want this to be a 'dive bar' — drunk old men, smoke filled air," Schaplowsky said. "We want it to be more of a tavern you like to go to with more of a neighborhood feel."
On Wednesday, a trio of first-timers visited the bar on after recently moving to the neighborhood.
On their way out the door, they hugged Schaplowsky goodbye.
Vander Ploeg yelled, "See ya Saturday!"
Do stories like this matter to you? Subscribe to Block Club Chicago. Every dime we make funds reporting from Chicago's neighborhoods.