CHICAGO — Immigration and Customs Enforcement officers are reportedly set to start sweeps targeting undocumented immigrants in Chicago, and other major cities across the country, starting Sunday.
The operation reportedly is set to target 2,000 undocumented immigrants nationwide with pending deportation orders, or other immigrants who may have failed to appear in court, according to a New York Times report. 
The immigration enforcement sweep is set to span several days and would include "collateral" deportations, the arrests and deportation of other undocumented individuals who happened to be at the scene during the operation, according to the report, which cites unnamed current and former homeland security sources. 
"Due to law-enforcement sensitivities and the safety and security of U.S. Immigration and Customs Enforcement personnel, the agency will not offer specific details related to enforcement operations," an ICE spokesperson said in an email statement.
The operation comes two weeks after Donald Trump said that ICE would begin the process of deporting "millions of illegal aliens who have illicitly found their way into the United States."
After facing backlash, Trump announced that he delayed the process at that time. 
RELATED: Aldermen, Activists Warning Immigrant Neighbors Of Reported ICE Deportation Sweep Starting Soon In Chicago
On Wednesday, Mayor Lori Lightfoot reiterated her stance that she had terminated federal immigration agents' access to the city's gang database or any cooperation with the agency during a press conference.
Lightfoot said the Chicago Police Department would not team up with "ICE to detain any residents," according to the Sun-Times.
"Chicago is and will always be a welcoming city that will never tolerate ICE tearing our families apart," she said.
Following last month reports, activists, community leaders have been working to educate in their communities of their rights.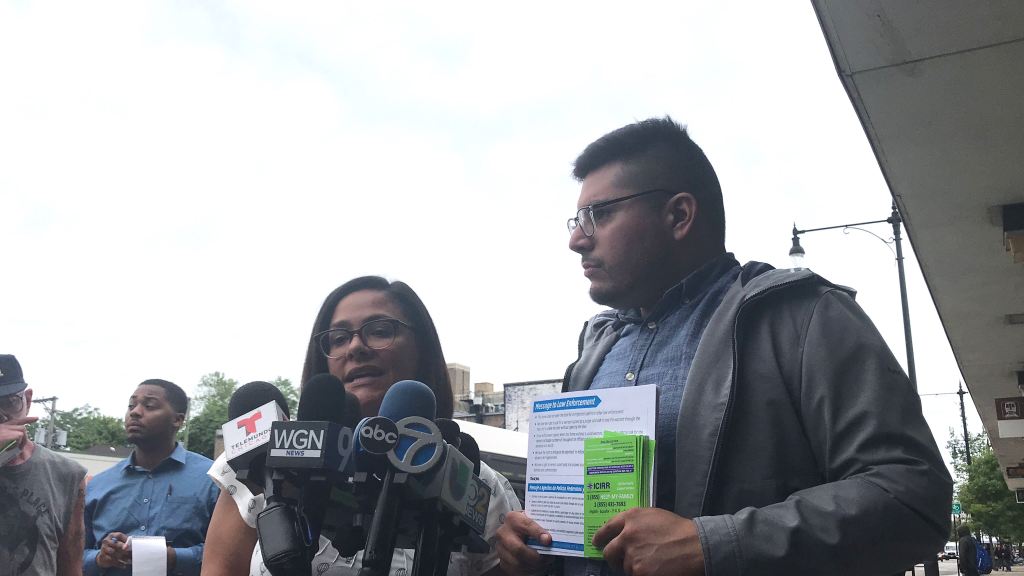 During rush hour last month, Ald. Rossana Rodriguez (33rd) and Ald. Carlos Ramirez-Rosa (35th) passed out literature at Kimball Brown Line Station to educate families of their rights in Albany Park.
"It is imperative that Chicagoans know their rights if an ICE agent knocks on their door," Rodriguez said, urging families "not to open their door if an agent [shows] up."
"Law enforcement officials need a warrant signed by a judge to enter your home, and ICE warrants are not signed by judges," the Rodriguez, who chairs the Latino Caucus' immigration committee.
Welcoming city ordinance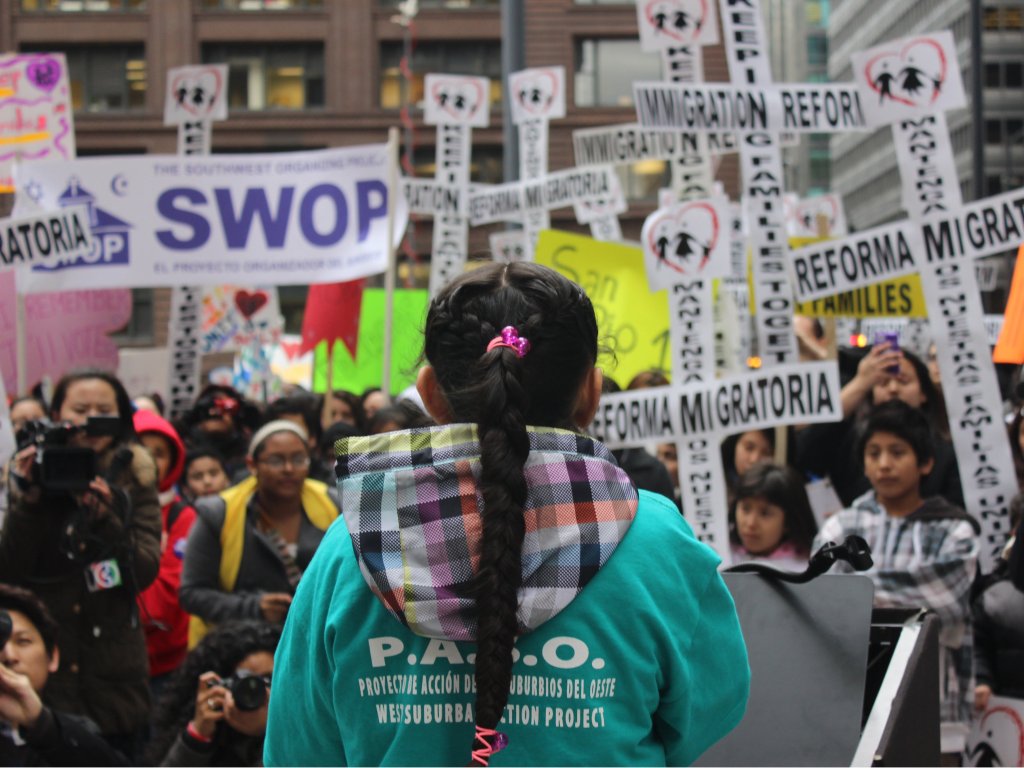 In 2016, City Council approved an amendment to Emanuel's original 2013 Welcoming City ordinance. The ordinance limits interactions police and other city employees have with ICE.
As part of the ordinance, local officials are not allowed to ask a person's immigration status or turn undocumented immigrants over to federal agents.
President Donald Trump's administration has repeatedly slammed Chicago and other "sanctuary cities" for their reluctance to cooperate with ICE, and threatened to yank federal funds. Those actions were ultimately blocked by a federal judge. 
The 2016 amendment provided additional protections to undocumented immigrants, barring city officials from threatening to reveal the immigration status of a person to federal officials or verbally abusing immigrants based on their race, citizenship, or country of origin.
Do stories like this matter to you? Subscribe to Block Club Chicago. Every dime we make funds reporting from Chicago's neighborhoods.