CHICAGO — Alaska veterinarian Michelle Oakley is best known as "Dr. Michelle Oakley: Yukon Vet" for her show on the NatGeo network that features her work with animals like moose and porcupines.
But ever since Alaska legalized marijuana, she's been getting more and more calls to save dogs that eat their owner's supply. 
"Since the law changed [in Alaska] about a year and a half ago, I'm getting about two calls a month and here in the middle of nowhere, that is a lot," she said.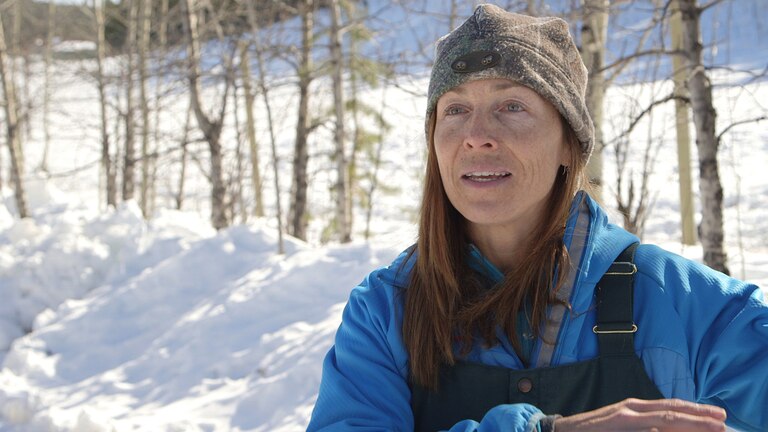 Oakley said that while she doesn't have an opinion about the legalization of marijuana, the people of Illinois, the latest state to legalize marijuana for adults over 21 beginning Jan. 1, need to be more cautious with how they store it.
"In a state like Illinois or a city like Chicago with a dense population, there's a potential for a lot of cases," Oakley said. 
Indeed, as the laws have relaxed around the country (33 states and the District of Columbia have legalized pot in some form), instances of dogs ingesting marijuana have increased. Calls to the American Society for the Prevention of Cruelty to Animals' poison control center about dogs eating marijuana increased sevenfold increase since last year, according to the group's website and more vets are treating dogs for the same thing.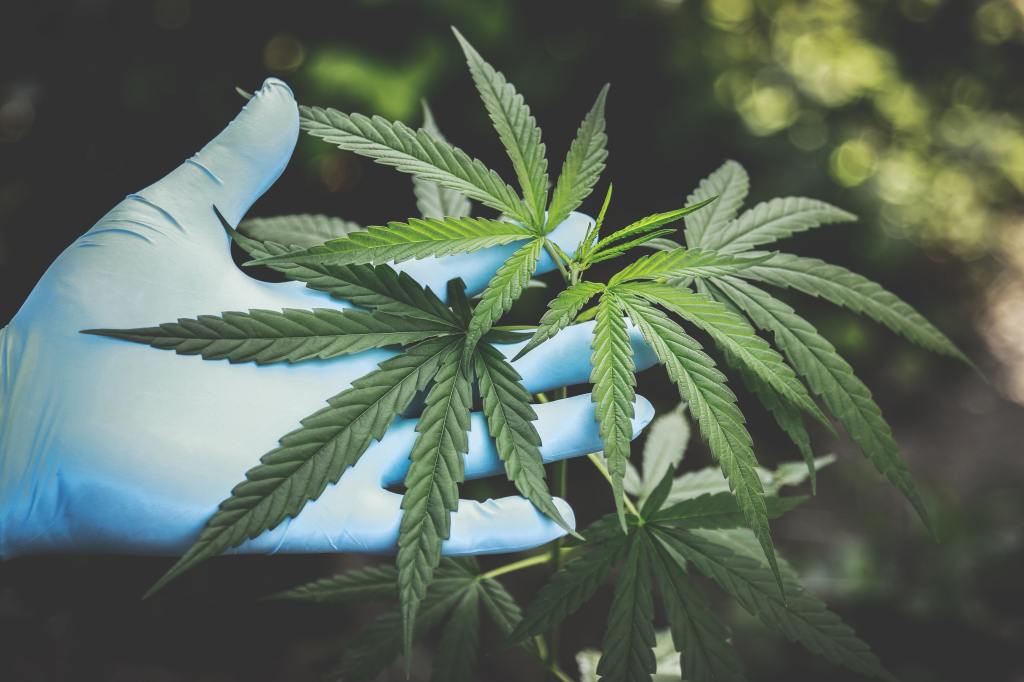 One recent dog Oakley treated almost died from hypothermia — the result of eating hash brownies.
"An owner got home and found her dog laying out in the snow, staring at the Northern Lights, totally chilling," Oakley said. "It sounds funny but the problem was it was 30 degrees below, so he was very hypothermic. The dog had gotten out and went to a neighbors', where he ate some chocolate hash brownies.  As she was driving to bring him to me, he started vomiting. She showed me a sample and the smell hit me right away, that solid marijuana smell."
She added that she wasn't as worried about the chocolate, another known toxin for dogs.
"It takes a ton of chocolate to kill a dog. That's more of an issue if it's dark chocolate being eaten by a little dog, but this was a big dog so the chocolate was not my worry in this case."
Oakley said while dogs don't often die from marijuana per se, it does intoxicate them and put them in dangerous situations — something echoed by Boston veterinarian John de Jong, who also is the president of the American Veterinary Medical Association. 
"Unless it's a massive dose, the marijuana probably won't kill them," de Jong said. "In the long term it may cause liver or kidney damage, but short term, what can happen is that the drug can sedate a dog so fully that it will inhale its own vomit, which can be fatal."
THC — the psychoactive element of marijuana — is poisonous to dogs. Cannabidiol, or CBD, on the other hand, is marketed to pet owners for a variety of pet ailments. But the research is incomplete about its efficacy for treating things like animal anxiety and seizures, and veterinarians do not recommend CBD to patients.
"THC is far worse for pets than CBD," de Jong said. "Because marijuana is considered a schedule 1 drug by the federal government, there has been limited research and the science isn't there. Vets have been cautioned to steer clear of these topics because they may be liable if something happens to a pet from ingesting CBD," de Jong said.  
Additionally, butter and dark chocolate, common ingredients in edible marijuana products, can be highly toxic to dogs.
When dogs do ingest marijuana, veterinarians have a few options, according to de Jong.
Veterinarians can induce vomiting, pump a dog's stomach or give the dog activated charcoal, which will help remove the marijuana from the dog's system. On average, it typically takes about 24 hours for a dog to return to normal — but it varies depending on the strength and amount of marijuana the dog has eaten. And if a dog needs bloodwork or IV fluids, it can cost up to $1,000, de Jong said.
Steep vet bills and sick dogs can be avoided by being aware and proactive, something a local veterinary association is trying to spread the word about.
Priya Bhatt, president of the 1,000-member Chicago Veterinary Medical Association and a veterinarian herself, said the group is spreading the word to owners in advance of the law change in Illinois. She said one problem veterinarian members have come across is pet owners not being upfront about what their dog ate, fearing they may get into trouble. 
"We are in no shape or form going to turn anyone in to the cops," Bhatt said. "As long as there is no abuse, we will treat the animal without judgment."
Oakley also said awareness is the key.
"This is just one more thing for our pets that we have to watch. A lot of people did't know about xylitol in chewing gum, that's really dangerous for dogs so we had a lot of education about that," she said. "Dogs eating anti-freeze was a common hazard until awareness campaigns forced companies to change ingredients to make it less sweet, less appealing to dogs. I think we need to start the same type of campaign around marijuana."
Do stories like this matter to you? Subscribe to Block Club Chicago. Every dime we make funds reporting from Chicago's neighborhoods.