Get more in-depth, daily coverage of Chicago politics at The Daily Line.
CITY HALL — Several immigrant rights groups gathered Tuesday at City Hall to call on Mayor Lori Lightfoot to issue an executive order banning the Chicago Police Department from working with federal immigration officials as the threat by President Donald Trump to order mass deportation raids lingers.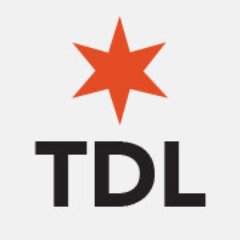 "We are calling on the mayor to sign this executive order that makes sure our city resources are not being used to tear apart our families, to tear apart our neighborhoods and to terrorize our communities," said Arab American Action Network Lead Organizer Muhammad Sankari. 
Although Chicago is a self-declared "sanctuary city" where officers are prohibited from cooperating with federal immigration agents in most cases, Lightfoot should issue an executive order to combat Trump's threats and reassure frightened residents, advocates said.
The groups urged Lightfoot to issue an order that prohibits Chicago officials from fulfilling requests for information, support or equipment from Immigration and Customs Enforcement — and report that demand to city officials. Without a warrant signed by a judge, officers would be prevented from aiding agents in any way.
A day before Trump delayed his threat to order immigration raids in Chicago and other major cities, Lightfoot announced that she had blocked federal agents from accessing the Chicago Police Department's gang database and ordered officers not to cooperate with or facilitate any ICE enforcement actions.
Inspector General Joseph Ferguson found that database contained "overbroad and inaccurate" information. More than 32,000 queries to the database had been lodged by immigration agencies, according to the audit.
Ald. Rossana Rodriguez Sanchez (33rd) said the threat of raids had created "an emergency" in immigrant communities and said Lightfoot needs to act immediately.
Rodriguez Sanchez said she would continue to push to expand protections for immigrants under the city's welcoming city ordinance, a high priority for many of the groups gathered at City Hall.
"We still need to fix the welcoming ordinance," said Fred Tsao, senior policy counsel for the Illinois Coalition for Immigrant and Refugee Righters. "It still is not complete."
Chicago's status as a sanctuary city dates to 1985, when then-Mayor Harold Washington prohibited city agencies from asking people about their immigration status, though the Chicago Police Department runs background checks on criminal suspects.
Since Trump's inauguration, immigrant rights groups have asked the City Council to expand the city's Welcoming City ordinance to stop any cooperation with federal deportation officials.
During the mayoral campaign, Lightfoot said she change the city's law would only permit Chicago Police officers to comply with warrants or court orders signed by a judge.
A spokesperson from the mayor could not immediately respond to a question about whether Lightfoot would sign an executive order. However, in an interview with NPR, Lightfoot vowed no city officials would cooperate with any federal immigration raids and accused the president of "fear mongering."
In addition, a spokesman for the Chicago Police Department did not respond to questions about the department's plan for a new system, dubbed the Criminal Enterprise Database.
Police officials said the new database would be a "single, unified system" that will include "updated and vetted" information and provide an opportunity for individuals listed as gang members to be notified and allowed to appeal their designation.
Ferguson has said those proposed changes do not go far enough.