CHICAGO — T Rex is everyone's mom — if their mom was a foul-mouthed, raunchy, enormously tall drag queen with a heart of gold.
The Andersonville drag queen — who used to go by Trannika Rex — made a name for herself as the wisecracking and shots-drinking host of Drag Matinee, a weekly show at Berlin where queens and kings lip sync and dance to cheering crowds.
Now a Chicago-based drag queen for eight years, her fame has only grown since starting at Berlin: She started hosting a "RuPaul's Drag Race" viewing party at Roscoe's, 3356 N. Halsted St., as a side project for fun, but it's proven so popular that people crowd the bar for her commentary and tens of thousands of people watch recaps on YouTube.
She travels the country emceeing events and festivals and casts an even wider net with popular podcasts, YouTube shows and more. She'll be an emcee at Friday's Chicago is a Drag fest, the city's first major drag festival, alongside other notable local queens like Lucy Stoole and Aunty Chan.
But while she's traveling more (and, yes, she's technically from Florida), Chicago will always be T Rex's home, she said. And that means she's determined to uplift and mentor Chicago queens and kings and uses her formidable standing to promote performers of color in the city's queer community.
"I will probably be here until I die," she said. "They treat me really well and I'm very thankful for it. Nobody does it like Chicago."
'My Love Letter To The City'
T Rex is now the unofficial queen of Berlin, but it's also the spot where she got her start in drag. Eight years ago, she started frequenting the bar, 954 W. Belmont Ave., and made friends with the drag queens there.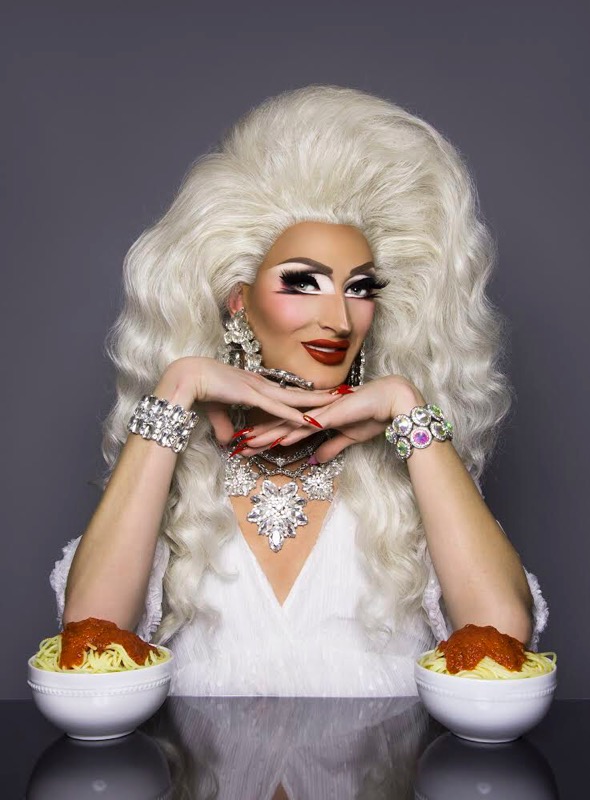 "Drag Race" wasn't as popular then, so there were fewer performers and they eventually asked T Rex to do a show with them. She'd spent 11 years in theater and said sure, figuring drag would be "theater-adjacent but without having to deal with annoying theater kids," she joked.
But Berlin's performers typically dance and lip sync or sing — which weren't T Rex's strongest talents.
She … gave it her best shot.
"I was horrible," she said. "But I knew what I had to do, so I invited every person I ever met … and harassed my friends.
"I was horrible, but they let me keep coming back 'cause I think they liked that I brought people."
T Rex kept experimenting with drag and, naturally a planner, shared her ideas for the weekly Drag Matinee shows with Berlin's performers and organizers. She worked to show people she was responsible and easy to work with.
At the beginning people kept pushing her to dance and lip sync like a moral traditional drag queen, but T Rex said the more people pushed the more she didn't want to do it.
Instead, her years of studying theater and business helped her realize she should use the talents she felt more comfortable with to stand apart. She could crack jokes on a mic, build up or calm down a crowd and riff on stage with the best of them.
Like that, T Rex realized what her niche would be: She's a host.
"What you need to do is entertain the audience," she said. "There's only one out of 100 queens that can successfully talk on a mic and hold your attention for an hour and a half, two hours. And I'm one of those people.
"Now I get called to do it all the time, so here we are."
Determined to treat drag like a career, T Rex kept honing her craft — working on her makeup, learning how to guide the shows — and became involved with behind-the-scenes work and planning shows, events and competitions.
After two years, T Rex was asked to take over Drag Matinee.
She's been a fixture since, revving up the crowds with racy jokes at the beginning of shows, introducing performing queens and kings and making the audience members laugh and cheer during her nightly sendoff.
She's become known for her quick, sharp wit (she refers to herself as a "b—- on the mic"), especially when it comes to stopping audience members who try to touch performers or are disrespectful.
RELATED: Lucy Stoole Went From Outcast To Chicago's Leading Drag Queen — All By Staying True To Her Raunchy, Glamorous Self
But the reality is T Rex loves her work, loves the performers and loves the crowds who come to Berlin. Drag Matinee is her "baby," she said.
"I'm very soft," T Rex said. "But you know what? Listen, I love the queens. … It's important to me that this safe space remains safe. … I'm in charge here so don't f—ing try it," she added, laughing.
She's used her role as the host to recruit and nurture young talent in the city, bringing in a new lineup of performers every Saturday to entertain the crowds.
"I think Matinee is really just my pride and joy," she said. "I call it my love letter to the city.
"It's horrible, miserable … and it's my favorite thing. It's fun. I love my job."
'That Is Always Going To Be A Priority'
T Rex said she strives to make her shows, particularly Drag Matinee, places where everyone feels represented whether it be in terms of race, gender or style of drag.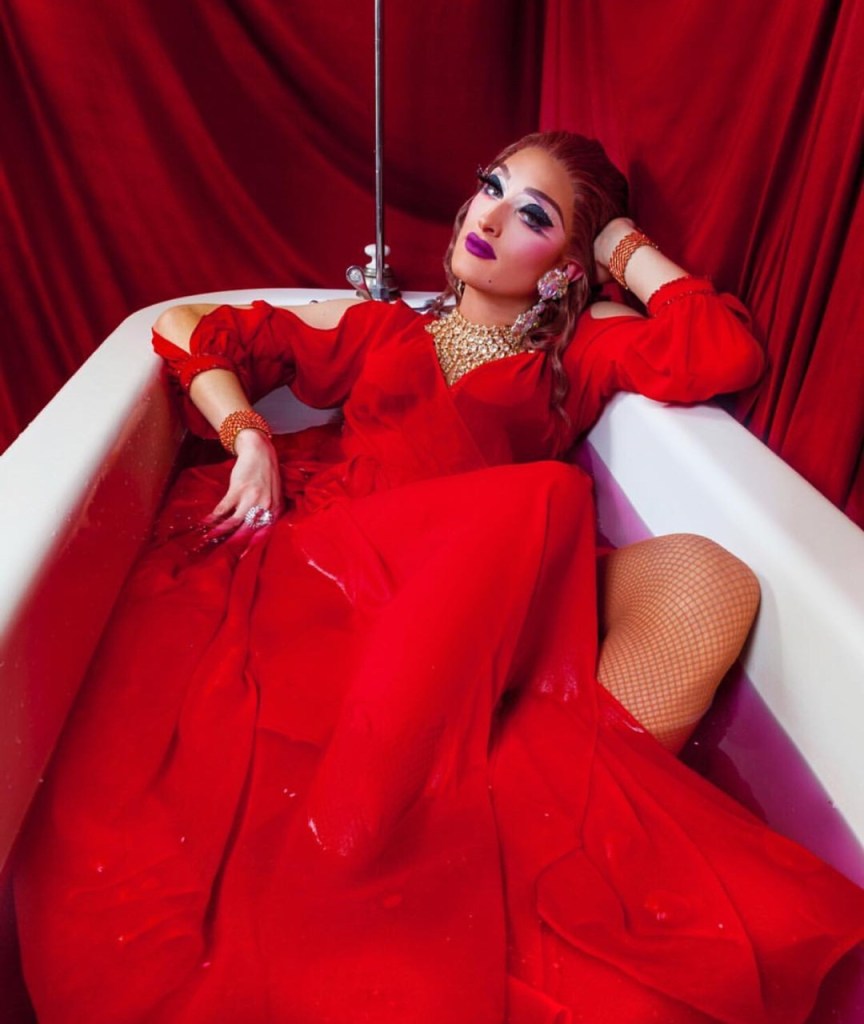 It wasn't always that way, though.
She can remember being at a show toward the beginning of her time as a host: She looked at the lineup of performers and realized it was "pretty much all white people," she said.
"I looked out and saw people of color in the audience and they were not connected to the show," she said. "From that moment on I made sure that you can come and see something in your style, and you'll appreciate everyone in the show because you're getting a little bit of everything."
Connecting with the audience is key to success an entertainer, T Rex, but it's not possible to do that if your performance doesn't reflect the interests — and diversity — of the crowd.
And, more importantly, T Rex wants to bring people of color "to the front," she said.
RELATED: Drag Queen Aunty Chan Is Using Comedy, And A Little Bit Of Rage, To Make The World Better
"That is always going to be a priority," T Rex said. "You have to be conscious of that and not just say it. You have to consciously support" people of color.
So T Rex made it a point to recruit performers of color and genderqueer people.
As early as she could, she started asking people from all over Chicago for lists of up-and-comers and unknowns. T Rex knew West and South siders might not know where to get a gig in Boystown and wanted to actively seek them out so she could put them on Berlin's stage.
"Overall, Chicago just has such a great variety. But I intend for [Drag Matinee] to be" the most diverse, T Rex said. "We're conscious and we are thoughtful in putting these things together, and it is my intention that they are extremely diverse and well-thought out."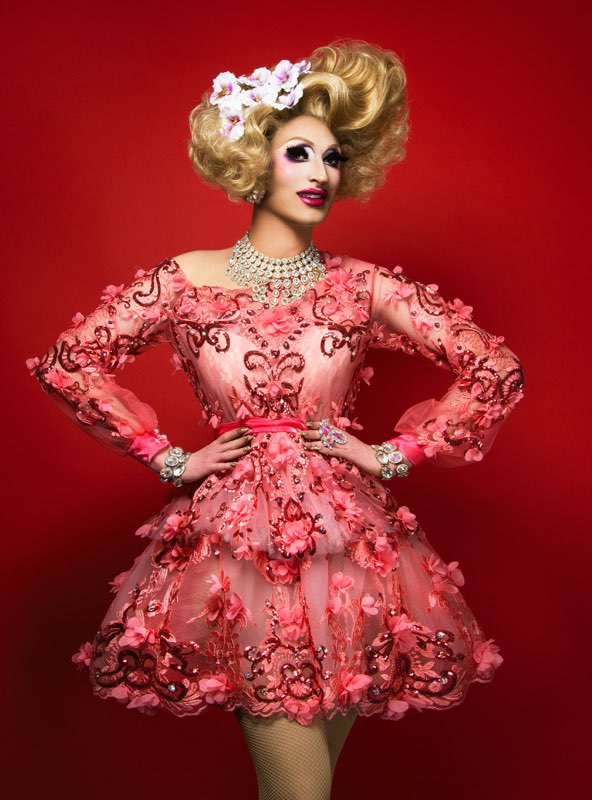 And though T Rex has never wanted to be any one person's "drag mom," she has tried to take Chicagoans under her wing when she recognizes "raw talent."
When T Rex first saw the drag king Tenderoni perform, she saw that talent. She encouraged Tenderoni to enter a competition and praised her work at shows and on social media.
Tenderoni only just lost that competition, T Rex said, but the exposure helped the king get more bookings. It makes T Rex proud, and promoting new people of color also helps ensure Berlin stays diverse and isn't "just an old boy's club," she said.
RELATED: The 'Epicenter Of Drag,' Chicago Is Finally Getting The Epic Drag Festival It Deserves With Star-Studded Pride Event
That commitment to diversity helps Chicagoans from all over feel more comfortable and more excited about the shows.
"People have really found themselves in that show, and it means so much to me that people travel just to see the show," T Rex said. "I've just put so much time and energy into making sure it's just a very thoughtful, progressive representation of drag styles from around the world.
"It's genuinely a magical place to be every time you're there."
And though T Rex is now a nationally known queen, she said she has no desire to leave Chicago. She'd moved here from Florida 11 years ago, thinking it'd be a stepping stone to life in New York City, but quickly fell in love with the city and its communities.
She's happy where she's at, she said, and enjoys being able to connect with Chicago audiences.
And, of course, she can't leave Drag Matinee.
"Drag Matinee has changed my life, and it's changed the lives of a lot of people," she said. "And I couldn't be more proud of it and I couldn't be more thankful to everyone who comes."
You can see T Rex Friday night at Chicago's first-ever drag festival, Chicago Is A Drag. Block Club Chicago is a proud sponsor of the event (and will be there, come say hi!). For tickets and more information, click here.
Do stories like this matter to you? Subscribe to Block Club Chicago. Every dime we make funds reporting from Chicago's neighborhoods.