CITY HALL — Not so fast.
A vote to change the zoning at the site of the demolished Heartland Cafe was delayed for at least a month Tuesday morning at the request of new Rogers Park Ald. Maria Hadden.
A developer is planning to build a six-story, 60-unit building with shops on the ground floor and apartments above at the 7000 N. Glenwood Ave. site, but needs the zoning change to do it.
Hadden (49th) asked the chair of City Council's Committee on Zoning, Ald. Tom Tunney (44th), to delay the vote.
"I asked for a deferral when the meeting was scheduled because we had embarked on a community process that needed more time," Hadden said.
Earlier this month, Hadden held a community meeting about the proposed development. The Heartland Cafe closed in December and was demolished in late April.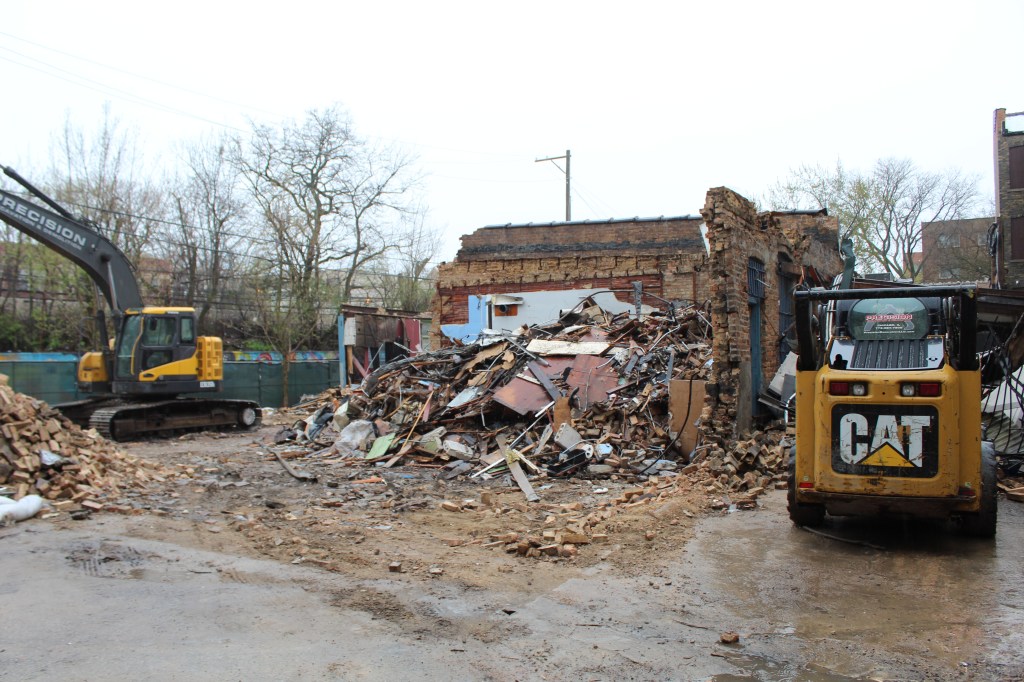 Under developer Sam Goldman's plan, studio in the development would cost $800-$921 a month, while a one-bedroom unit will run from $1,060 to $1,504 a month and up. Two-bedroom units are projected to cost $1,851-$2,119 and up, and a three-bedroom unit is projected to run from $2,300-$2,858 and up.
The development would include 15 parking spaces on the building's ground floor and basement level. The building would also include 60 bike parking spaces for tenants and a bicycle repair shop on site, too, Goldman said.
While some residents spoke in favor of the development, others opposed the plan.
Hadden later sent out a community survey to ask Rogers Park residents what they would like to see in the development.
More than 61 percent of respondents to the survey recommended that Hadden oppose the zoning change.
Residents said they wanted more affordable and accessible units, more parking spaces and more community space in the developer's plan, according to the survey.
Other neighbors said the building was too tall at 70 feet — and not attractive enough for the area.
"We're still evaluating all the feedback and doing a bit of research on all options available to us to make sure that whatever is built at 7000 N. Glenwood is going to be good for our community," Hadden said in a newsletter to constituents.
The Affordable Requirements Ordinance in Chicago mandates that 10 percent of Goldman's units must be affordable — or six units.
Goldman could elect to only build two of those units on site and pay into the Low-Income Housing Trust Fund. Instead, Goldman said he is committed to building all six units on site and says he has promised to keep those units affordable for the next 30 years.
At the meeting in early June, Goldman fielded questions from residents as to why only 10 percent of on-site units will be affordable.
Goldman said there is a "balancing act" when applying for loans for new developments. If he created too many affordable units, the cost for standard units would rise sharply, he argued, adding that he aims to continue to work with the community and Hadden to address their concerns.
The roof of the building will have a garden for tenants and will have solar paneling for energy efficiency.
The project would cost between $14.5 and $15.5 million to complete, according to Goldman.
If the community process continues according to plan, Hadden hopes to bring a vote on the zoning change as early as next month.
Do stories like this matter to you? Subscribe to Block Club Chicago. Every dime we make funds reporting from Chicago's neighborhoods.