CHICAGO — Aunty Chan isn't here just to entertain.
Chan, a 24-year-old drag queen who lives in Uptown ("between the two gay-borhoods" of Andersonville and Lakeview, as she puts it), has become one of Chicago's leading performers in just the last three years.
She's gained national fame for her standup, memes shared on social media, her comedic dance routines and her online videos, where thousands of people watch her crack jokes and critique "RuPaul's Drag Race" episodes. Later this month, she'll emcee at Chicago's first drag festival.
But Chan is angry.
She wants her audience to be angry, too.
RELATED: The 'Epicenter Of Drag,' Chicago Is Finally Getting The Epic Drag Festival It Deserves With Star-Studded Pride Event
As a gay person, a person of color and the child of Cambodian refugees, Chan is sick of the way her communities and other marginalized groups are treated in the United States — especially since Donald Trump became president.
So Chan combines drag, humor and rage during her shows, entertaining her fans with jokes and dances but also encouraging them to stay angry. She hopes being angry will mean they'll be more active, more responsible and will fight for minority communities.
Chan's ultimate goal: She wants to use her drag as a humorous and political force to make things better.
"With drag, you can expose the truth and also bring people together at the same time," Chan said. "I want to unify people through comedy but also keep them responsible by being angry every now and then."
'Living For It'
Chan's used drag to help people since she started three years ago. The Playground Theater was hosting a show to raise money for the Center on Halsted, which serves queer people, and Chan decided to participate in a pageant where comedians would perform in drag for the first time.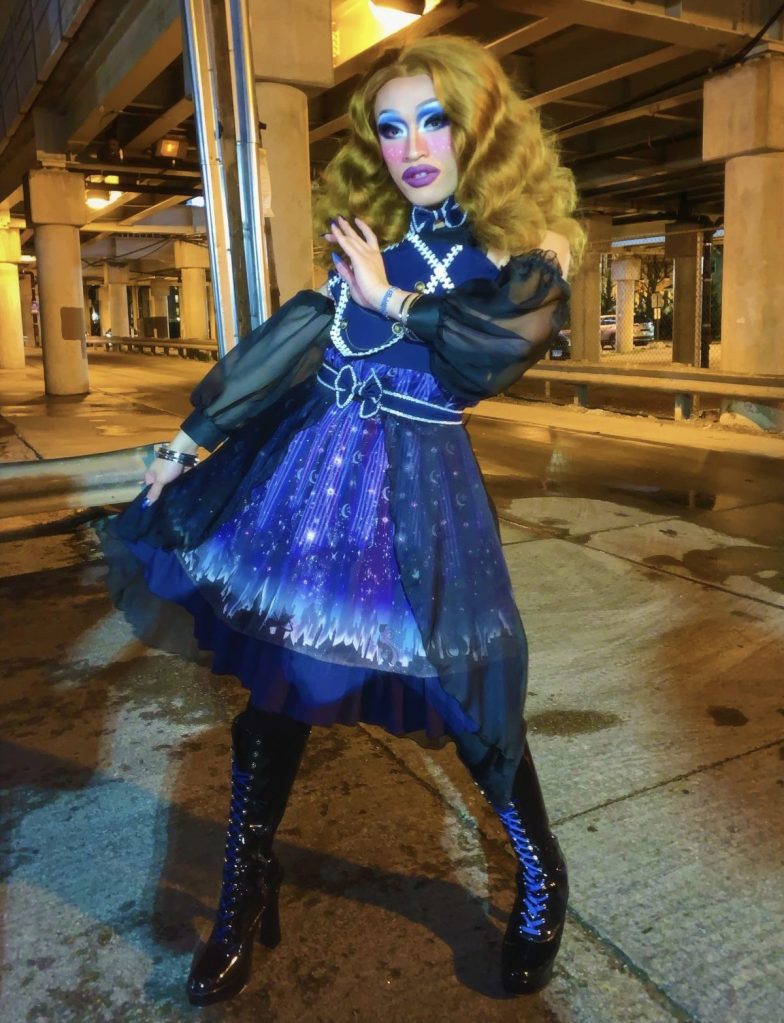 Chan developed her character for the show: She'd be an older businesswoman who's also family-oriented. She planned to throw in lots of references to her childhood in the '90s.
During Chan's first show, she danced to Tina Turner's "Proud Mary," bringing in props like a newspaper and a blue tarp. Chan's audience was "living for it," she said, and Chan herself felt alive.
"When I dipped my feet into the drag scene, that's when I realized how important it is to be a queer artist and how in control your message is when you curate something that is entirely, 100 percent your own," Chan said. "I was really attached to [the character] and didn't let go.
"Three years later now [and] I'm still performing as Aunty Chan, which is really cool and exciting."
Chan's audience has grown since that time. She's become one of Chicago's most recognizable queens, frequently lip syncing and cracking jokes at Berlin, 954 W. Belmont Ave.
And Chan's fame is spreading around the country. She hosts a YouTube show, "IMHO," where she and fellow queen Dixie Lynn Cartwright have racked up more than 200,000 views in just three months for talking about "RuPaul's Drag Race." She's also part of a new series, "Real Dragwives of Chicago," that parodies "Real Housewives" shows but replaces the housewives with local drag queens.
Other videos featuring Chan — including ones where she remixes Maxine Walters saying she's "reclaiming my time" and Vanessa Hudgens saying she's "so into voguing right now" — proved nationally popular, garnering more than 550,000 views.
Chan's jokes and videos tend to revolve around gaming, the internet and millennial culture, which has helped her gain a following among younger viewers. Her videos, whether they be of a live performance or a staged show, have spread her fame as people from around the country can tune in and connect with her humor.
Case in point: Chan dressed as Hitmonchan, a Pokemon from the game and anime series beloved by millennial kids, for a drag show and posted a photo to Instagram. The photo has racked up more than 2,000 "likes" and dozens of comments ("Why is everything you do so iconic?" is one).
"Internet culture is kind of what I bring to a live performance," Chan said. "That way we're connecting to people who are sitting at home and missing out … ."
Even that melding of live and internet drag has proven to be a part of Chan's goal of making a difference through her art.
While Chicago has a thriving, diverse LGBTQ community, many smaller cities do not. But queer people can go online to comfortably watch Chan perform in drag and crack jokes centered around queer culture.
"My biggest accomplishment in my drag career is connecting the live performance to an internet audience," Chan said. She likes that she "can help people who live in a place where queer culture isn't celebrated.
"When I travel to another city and I am approached by a fan and they tell me, 'Oh my gosh, I saw what you did online with that performance. I loved this video you made,' it surprises me because I can't believe that someone in some other part of the world is watching queer, live performances. It's so cool that I can connect to someone that I've never met before but cares so much about my art."
'Comedy … Is Incredibly Powerful'
Chan wants to help more people than just the ones exploring queer culture through her videos, though.
That desire to help goes back years.
Chan's parents escaped mass genocide under the Khmer Rouge, a Cambodian military regime, and sought refuge in the United States. Chan said she didn't understand what her upbringing was — only that she was "different."
Then she started learning the history of Cambodian people and how the United States had bombed Cambodia, which played a role in the rise of the Khmer Rouge. Learning about American intervention in other countries, like Vietnam, only made Chan angrier over the years.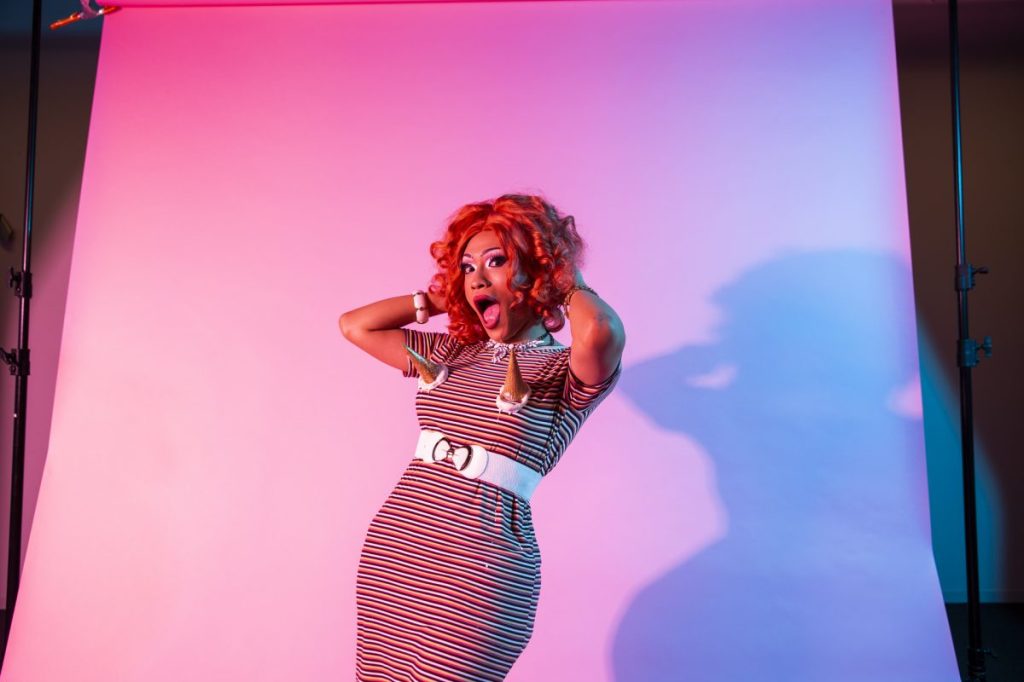 Chan became committed to talking about those and similar issues. She also pushes for uplifting queer people and people of color, whether that be through talking about the issues facing them during routines or on social media, hosting events for organizations like the Howard Brown Health Center or emceeing events like the diverse, locally-focused Chicago is a Drag Festival.
Chan said she stays angry and uses her voice because there are many people who'd like to speak out but they don't have the time or ability or are "busy living their struggles."
"I've been angry about everything that everyone else has been angry about," she said. "Sometimes I do feel like I'm rambling or I'm saying too much or I'm providing too much aggression, but it's very important — especially during these times — to remain angry and to remain active with your passion.
"It's a queer person's responsibility to remain angry."
Chan's hoping her work can mean there's more awareness for the struggles faced by marginalized groups, which can push her audience to support and fight for those groups.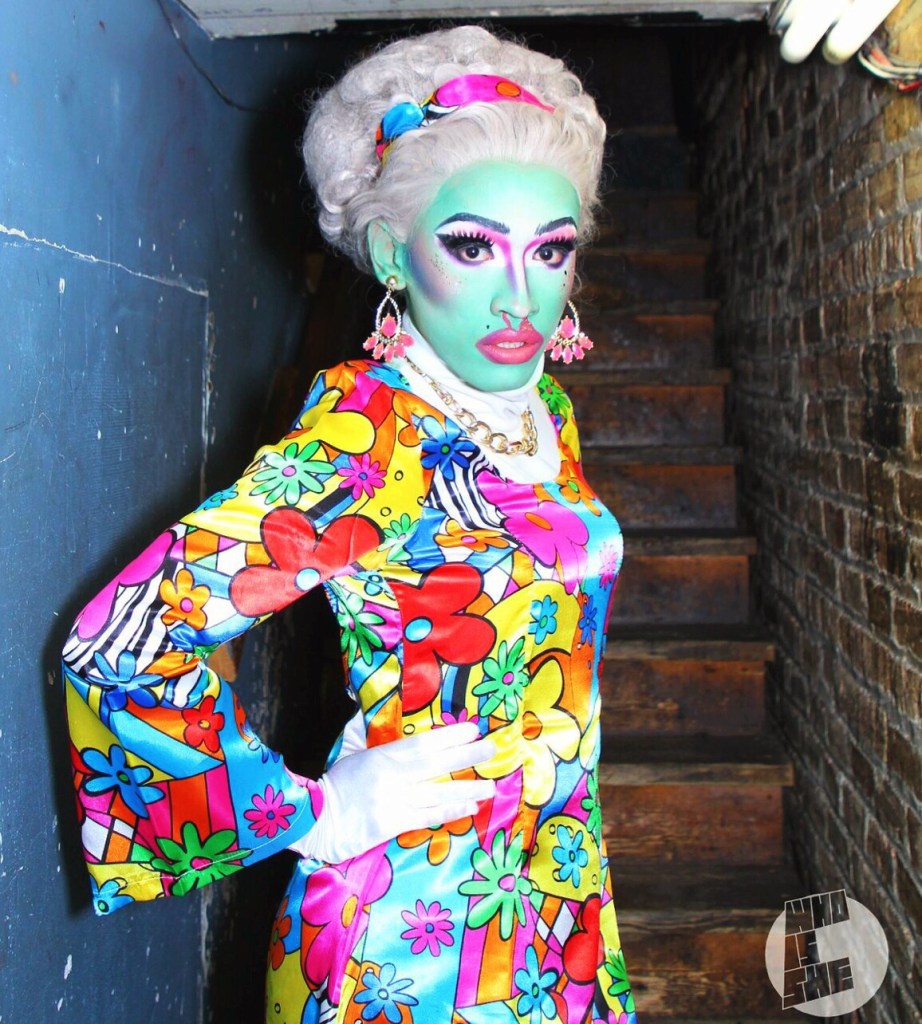 She's also hoping the explosion of interest in drag can mean there's more opportunities for queer people. People like Dolly Parton and Carol Burnett have been doing mainstream drag for years, she said, but she wants LGBTQ community members to be given more opportunities and more money for their work so they can fully express themselves as artists.
And Chan said she wants her drag to also bring people together through humor.
"I think comedy is a tool that is incredibly powerful because people use comedies to relate to each other," Chan said. "We laugh at things that we agree with or that we're too afraid to say.
"That's what Aunty Chan has allowed me to do — she's given me a platform to speak my mind and to speak against things that, especially in our very divisive administration, she's allowed me to speak on things that people of color, queer people of color, experience."
The Chicago Is a Drag Festival kicks off at 4 p.m. Friday behind the Cheetah Gym at 5238 N. Clark Street. Block Club Chicago is a media sponsor of the event. For tickets and more information, click here.
Do stories like this matter to you? Subscribe to Block Club Chicago. Every dime we make funds reporting from Chicago's neighborhoods.