PILSEN — A mural paying tribute to a West Englewood teen who was brutally murdered in April now features her newborn son who died earlier this month.
Over the weekend, artist Milton Coronado completed a mural dedicated to Marlen Ochoa Lopez by adding her son Yovani Yadiel Lopez to it at 16th Street and Newberry Avenue in Pilsen.
Ochoa Lopez's son, who was brutally cut from her womb in an attack that shocked the world, died earlier this month after nearly two months in the Intensive Care Unit in "grave condition" at Advocate Christ Medical Center in Oak Lawn.
"I didn't have plans to paint this little angel. Like you, I prayed and hoped for a different outcome," Coronado wrote in an Instagram post.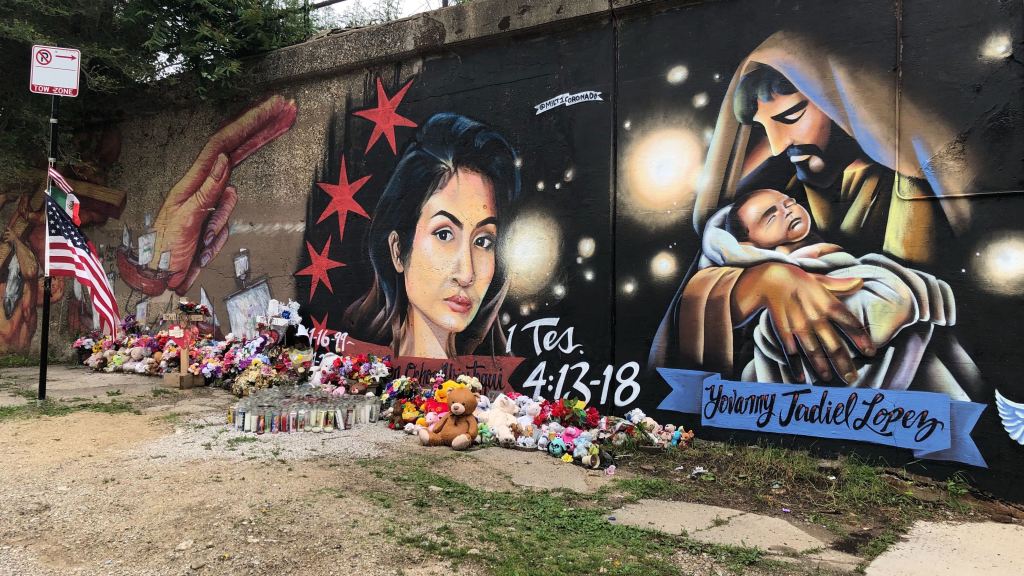 Last month, Coronado said he channeled the anguish many people had been feeling into a mural "in honor and memory of" Ochoa Lopez for her family, he wrote on a Facebook post. 
"I am so sorry for the loss of this young mother. I cannot describe in words the pain and disgust I carry in my heart," he said.
Coronado could not be immediately reached for comment Monday.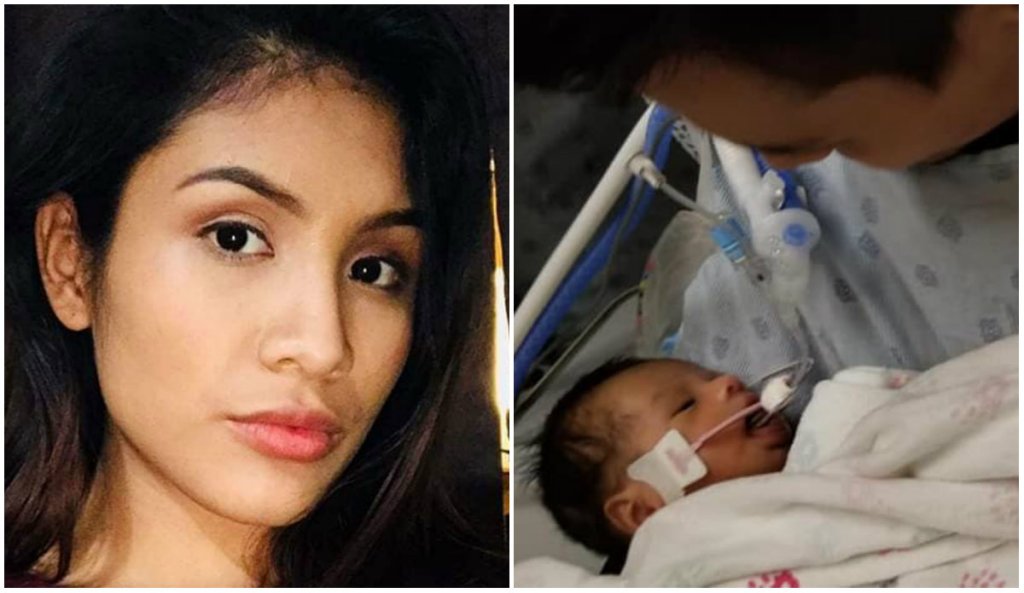 Lopez's 19-year-old mother was slain in a horrific attack April 23. The 19-year-old was lured to a home in Scottsdale where her killers strangled her and cut the baby from her womb, prosecutors said. Her body was then hidden in a trash can. She was reported missing and no one knew where she was for weeks.
Clarisa Figueroa; her daughter, Desiree Figueroa; and Clarisa Figueroa's boyfriend, Piotr Bobak, have been charged with various crimes in Ochoa Lopez's killing.
After the attack, Clarisa Figueroa called 911 claiming she had given birth at home, prosecutors said.
The woman and baby were rushed to Advocate Christ Medical Center where the baby had no brain activity.
Though Figureoa was examined and showed no signs of having given birth, it wasn't until later that investigators used DNA tests to show Figueroa and Bobak weren't the parents of the baby.
Instead, the tests showed Ochoa Lopez and her husband, Yovani Lopez, were the infant's parents. An investigation revealed the Figueroas and Bobak killed Ochoa Lopez, stole the child from her womb so they could raise it as their own and tried to hide her body in a garbage can at the home, prosecutors said.
Once the Lopez family was reunited the baby, they named him Yovanny Jadiel. But his father said a "miracle" was needed to save him.
"He's in a coma and the doctors said … the manner in which he was taken out of her body left him with brain damage," Yovani Lopez said in mid-May after the Figueroas and Bobak were charged in his wife's slaying.
Earlier this week, Contreras said the family was waiting for the defendants to be charged with more crimes related to baby Yovanny Lopez's death.
Related coverage:
'Justice For Baby Yovanny': As Slain Teen's Alleged Killers Indicted, Family Wants Justice For Her Infant Still Clinging To Life
Family Of Slain Teen Wants 'Marlen's Law' To Require DNA Testing Of Newborns Brought To Hospitals
Murdered Teen's Car Collected 3 Parking Tickets Near Alleged Killers' Home While Detectives Searched For Her
Mural Pays Tribute To Slain Teenager Marlen Ochoa Lopez In Pilsen
Woman Accused Of Stealing Baby From Teen's Womb Went Online Looking For Victims: 'Who Is Due In May,' Prosecutors Say
Three Charged In Murder Of Little Village Teen Who Had Her Unborn Baby Stolen From Her Womb
Family Of Slain Pregnant Woman Pray For Miracle For Baby, Ask If Undocumented Status Slowed Investigation
Pregnant Little Village Mom Was Picking Up A Stroller When She Was Murdered, Had Baby Stolen From Her Womb
Pregnant Little Village Teen Found Murdered, Her Unborn Baby Stolen From Her Womb
Persons Of Interest Questioned In Disappearance Of Pregnant Teen Marlen Ochoa-Uriostegui
Pregnant Woman, 19, Reported Missing From Little Village
Do stories like this matter to you? Subscribe to Block Club Chicago. Every dime we make funds reporting from Chicago's neighborhoods.