LOGAN SQUARE — A construction worker hit a gas line outside Emporium Logan Square Friday morning, triggering a small fire and a brief "ball of flames" before shutting down a portion of Milwaukee Avenue.
No was hurt in the morning mishap. The Chicago Fire Department was notified of the fire in the 2300 block of North Milwaukee Avenue around 8:25 a.m., according to Chicago Fire Department spokesman Larry Merritt.
Merritt, who classified the fire as a level 1 Hazmat, said the scene was secured by about 9 a.m.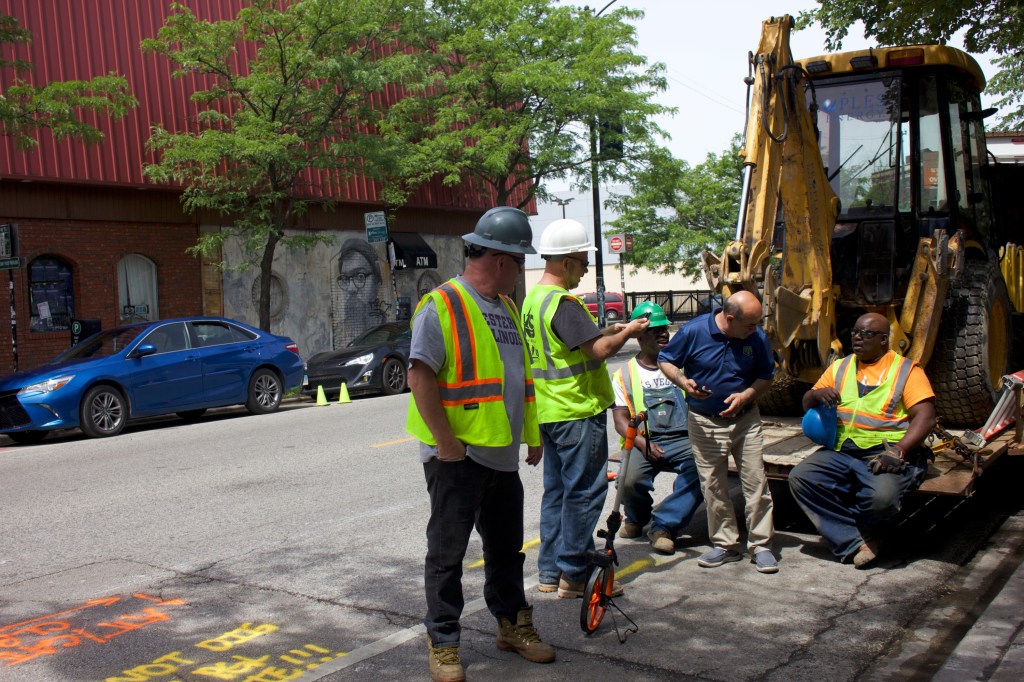 Danny Marks, owner of Emporium Logan Square, said the fire happened outside of the bar on the sidewalk. The contractor was unaffiliated with Emporium, Marks said.
Around 11 a.m., crews were patching up one of the bar's windows. People's Gas workers were also on the scene.
A People's Gas worker, who declined to be named, said his company was called to the scene to shut off the gas line for safety reasons.
The worker wasn't there to see the fire as it was happening, but said other workers who were told him a "ball of flames" shot out from the ground and shattered a large window pane.
Emporium will be open during normal business hours.
The bar is a favorite of new Mayor Lori Lightfoot, who lives in Logan Square. She's even called it "the best bar ever."