CHICAGO — It's not quite a pineapple under the sea, but Replay Lincoln Park is bringing SpongeBob SquarePants to Chicago.
The arcade bar at 2833 N. Sheffield Ave. will transform into SpongeBob's hometown, Bikini Bottom, with specialty cocktails, decorations and more as part of a popup that opens Friday.
Specifically, Replay will become The Salty Spitoon, the rough and tumble dive bar SpongeBob isn't allowed to enter because he's not tough enough.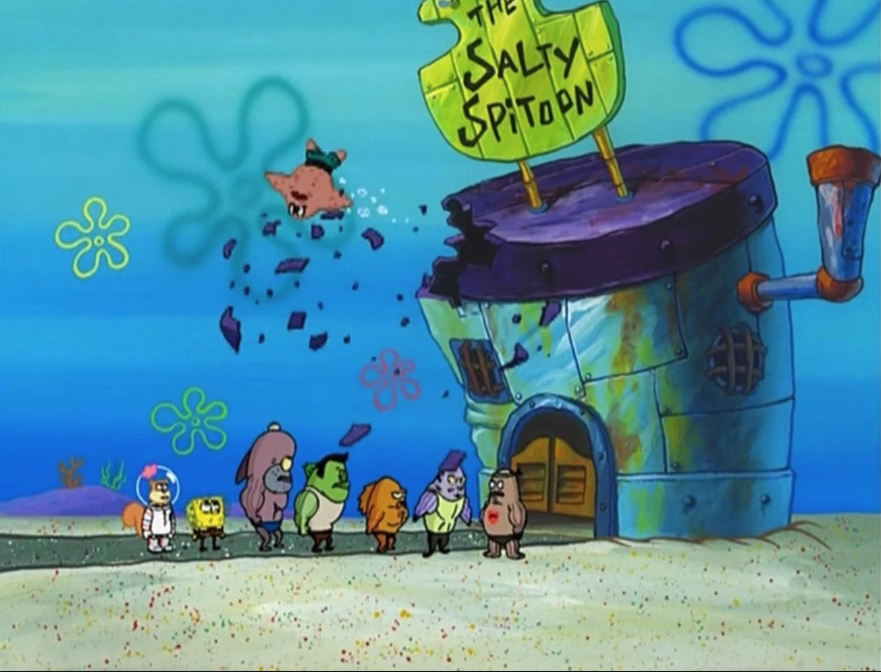 If you live under a rock like SpongeBob's neighbor Patrick, here's a primer: SpongeBob is the main character in "SpongeBob SquarePants," an animated show that focuses on the walking, talking, jellyfish-hunting sea sponge — and his friends Patrick, Squidward and Sandy.
Replay will have spots decorated to look like Mrs. Puff's Boating School, the rock Patrick lives under and the Krusty Krab, among other things, according to the bar. There will also be art installations from Chicago artists that customers can use for photos.
Attendees can grab a Krabby Patty or indulge in a SpongeBob-themed cocktail, like the Jelly Fish Jam Shot or a Sandy's Helmet served in a fishbowl.
The bar will also have show-themed events, including a How Tough Are Ya? contest, jellyfish hunting at Jellyfish Fields and a Bubble Bowl halftime show concert.
The bar is open 5 p.m.-2 a.m. Monday-Thursday, 3 p.m.-2 a.m. Friday, noon-3 a.m. Saturday and noon-2 a.m. Sunday. The popup runs until July 15.