EDGEWATER — Aysha Ahmad would have you believe that she is just your average high school student.
But for the last year, Ahmad, now 18, was the voice of the Chicago Public Schools' entire student body, with CPS CEO Janice Jackson's number on speed dial.
Ahmad, who recently graduated from Nicholas Senn High School in Edgewater, was the honorary student board member, a prestigious position that represents CPS students during Chicago Board of Education meetings.
Ahmad and her family came to America from Pakistan when she was in third grade. She is a first-generation student in Chicago and will be the first in her family to attend a four-year university when she heads off to the University of Illinois at Urbana-Champaign this fall.
Ahmad said when she was selected as the honorary student board member she was so excited she couldn't feel her legs.
"I wanted to make sure that I shared my ideas and represented the students the best that I could," she said.
Among her chief concerns at school board meetings was public health, especially for special education students.
"I feel so lucky to have a fully abled body," she said. "But I feel the pain that parents face for their special education students. Every student should have the opportunity to get their fullest education."
Ahmad would often call Jackson about issues that would come up at school board meetings, advocating for her fellow students.
Jackson said that Ahmad has a bright future ahead of her.
"Since the time I've met Aysha several years ago, she has grown as a leader and developed a strong confidence that will continue to inspire her peers and guide her through college and beyond," she said. "She has one of the most positive outlooks on life that I've ever encountered and it has been a joy getting to know her. I can't wait to see what she accomplishes in the years to come."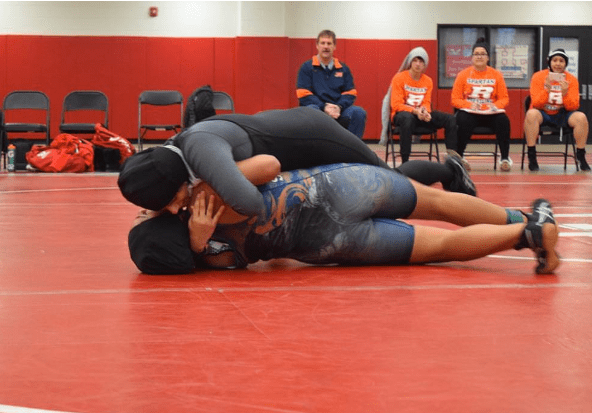 Although Ahmad enjoys using her intelligence to stay civically engaged, she hones her physical strength, too. She was on the school wrestling team and said the sport allowed her to find physical strength she never knew she possessed.
"I have so much confidence and strength now," she said.
Ahmad said that female wrestlers have made great strides in the state and today there are hundreds of them in Illinois. Just a decade ago, female wrestlers were an anomaly.
There are almost 20 wrestlers on Senn's girls team, which Ahmad appreciated because her religious beliefs do not permit her to compete with male wrestlers.
Ahmad said she wasn't very good during her first year and lost all of her matches. But last year, Ahmad finished second place in Chicago for her weight class.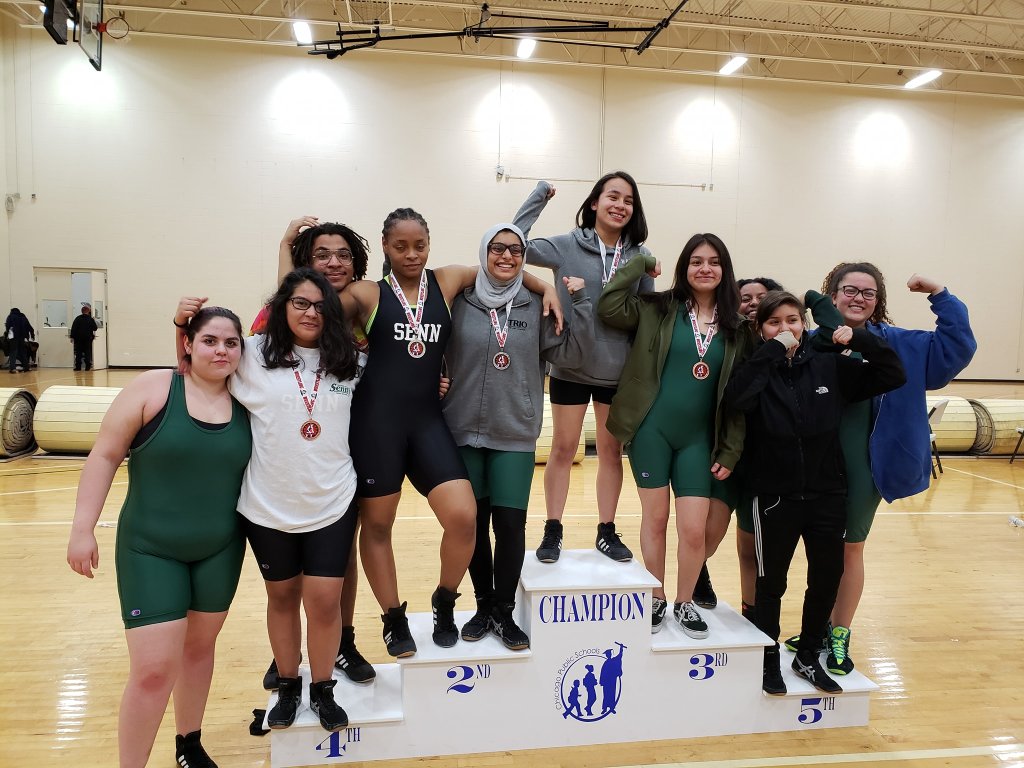 The experience helped her to develop a growth mindset, realizing she could improve on skills that might not come easily at first.
Her school counselor, Dolores Green, said that Ahmad brings a positive attitude every single day. Her enthusiasm has made her one of Senn's brightest students, said Green.
"In many ways she has been the face of Senn High School," she said.
Green said she was impressed with Ahmad's internship at the University of Chicago. Ahmad helped with cancer research, charting eye health for cancer studies.
But what impresses Green most about Ahmad is her kindness.
Without Green's knowledge, Ahmad took pictures of her for over a week. She put them together to create a "birthday trifold" for Green, surprising her in her office.
"What high school student does that?" she asked.
Green said Ahmad is always there to give someone a hug or to offer words of encouragement.
"I'm going to miss her terribly," she said.
Ahmad hopes to be a role model for her four younger siblings, and she wants to make her parents proud.
"I think the important responsibility of mine is to set a pathway for [my siblings] and to make sure that they are exposed to all these opportunities that are out there."
Now, with her sights set on college, she said she has no plans to slow down. She plans to study political science and public policy — and might run for office someday.
"I want to accomplish big things," she said.
Do stories like this matter to you? Subscribe to Block Club Chicago. Every dime we make funds reporting from Chicago's neighborhoods.