AUSTIN — DJ Khaled had a straightforward mission for his first entrepreneurial venture into Chicago: he wanted to bring a taste of quality Miami-style soul food to the West Side. And according to the patrons at the newest branch of the Licking, it's mission accomplished.
"Miami got a lot of different cultures. It's kind of like a gumbo pot," said Corey Woods, an Austin resident who tried the shrimp and broccoli in a recent visit to The Licking, which opened this week at 5045 W. Madison St. "I know they got Haitian, they got a little creole down there. So you never really know what you gonna get into with soul food down there."
The menu is stacked with the usual soul food suspects — mac and cheese, turkey wings, candied yams, string beans and collard greens — along with a remix on some of the old favorites. For example, diners can order a fried chicken dinner with a side of conspicuously crimson red-velvet waffles dusted in powder sugar.
Khaled, a Miami resident, opened his first outpost of The Licking in his hometown in 2015, Eater reported. He wanted to expand to other cities, but focus on African American communities with limited dining options. Based on the crowds in Austin this week, the neighborhood was ready for it.
Khaled now owns six branches of the Licking, with the Austin location being the first outside his home base in Florida. A representative for Khaled was not available for comment on the Chicago opening.
Robert Steele is an Austin resident who had acquired a taste for the Licking on a past trip to Miami. He said he is excited to see if this branch of the Licking is as good as he remembers it to be.
"It's real great in Miami, but I ain't never been here… It's great. I ain't got to take no trip to go to it," he said.
Diners on Tuesday said the food was nicely seasoned with an array of herbs and spices — even the fries. Wings come with a choice of three flavors: hot, lemon pepper, and the house special, "fingalickin" — a honey-mustardy, smoky sauce with a tangy bite to it.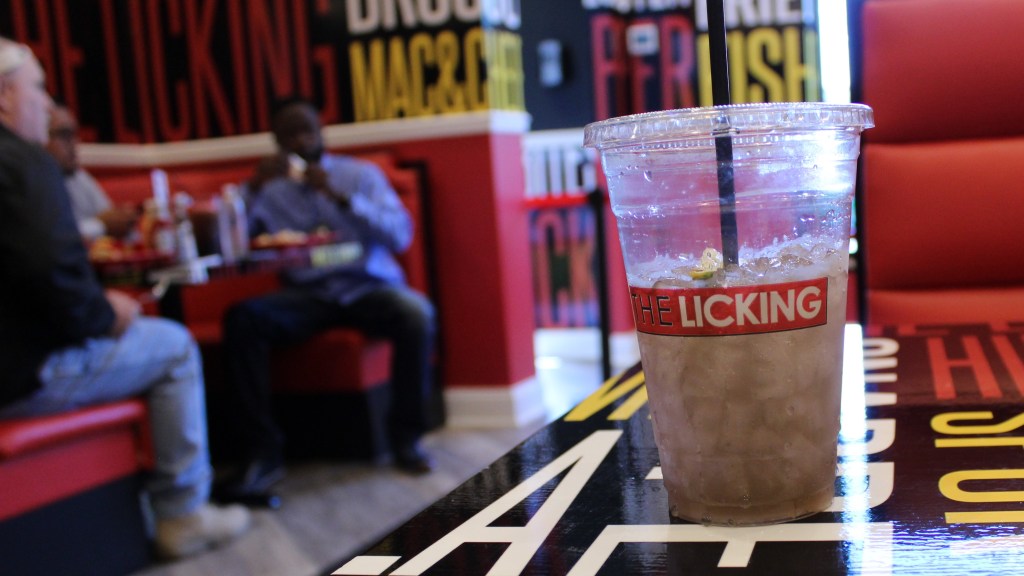 "It was just a good sauce," Woods said of the signature fingalickin sauce. "Some type of yellow sauce that go with the shrimp."
But some of the most popular items showcase Miami's seaside spin on soul food.
The new spot boasts a bigger seafood selection than a lot of similar places in the city. The menu includes classics like tilapia, shrimp, served grilled or fried, and a surf and turf seafood dinner with steak. Also popular are selections not so common at a typical chicken and fish joint — fresh grilled or crispy fried lobster tail, battered conch and red snapper.
Also on the menu is the enigmatic "mystery drink," a rainbow colored half-frozen mix of flavors like blueberry and watermelon. But the precise flavor of the drink is, in fact, a mystery.
"It's a mystery, baby," said TP Payton, a staff member at the new shop. "And that's all I'll tell you."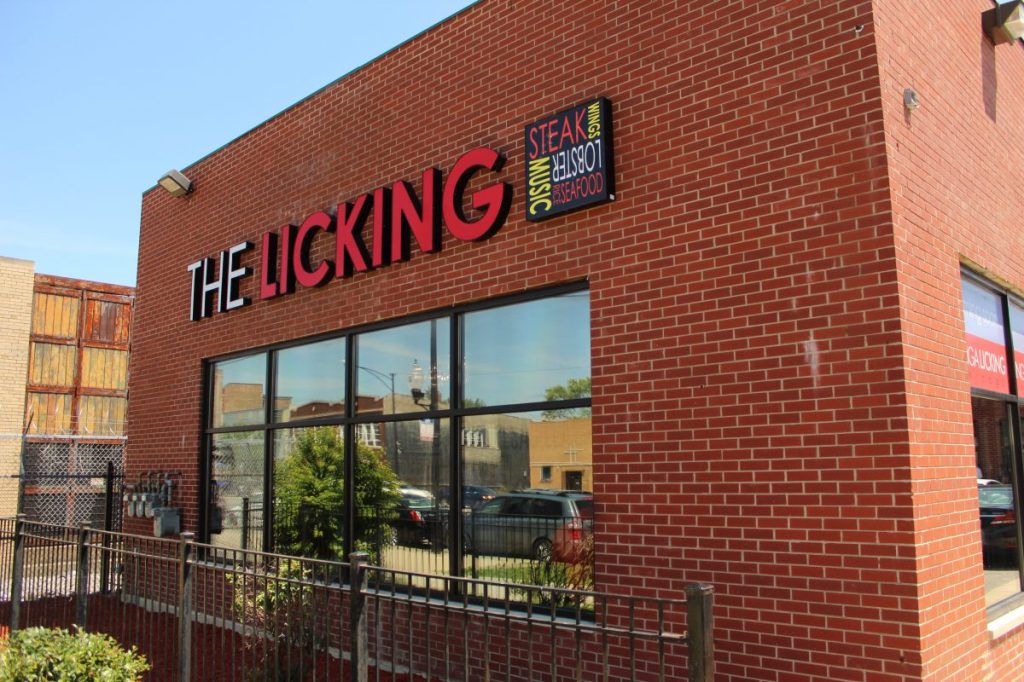 Residents are glad that Khaled chose to open shop in Austin, rather than one of the typical hot spots for trendy new restaurants like the West Loop or Wicker Park. They say that the new spot is a win not only for the Chicago food scene, but also for the development of the busy Madison strip in Austin.
"I'm from this neighborhood so it's good to see them bringing jobs to the community," said Marvell Hicks. "And some new flavor to the community as well."
What does that new flavor taste like? According to his partner Dominique Hicks, "It's a little different from our Chicago style soul food. I think it's a different flavor. A more seasoned flavor."
Pascal Sabino is a Report for America corps member covering Austin, North Lawndale and Garfield Park for Block Club Chicago
Do stories like this matter to you? Subscribe to Block Club Chicago. Every dime we make funds reporting from Chicago's neighborhoods.