IRVING PARK — Neighbors near Belding Elementary School in Irving Park are fed up with drivers zooming down Keeler Avenue to get to the Kennedy Expy., and they're asking Chicago Police for a solution.
There's an on-ramp to the westbound Kennedy off Keeler, just north of Irving Park Road. Belding Elementary sits two blocks north of the expressway entrance and a block west. But it's close enough for cars speeding down Keeler Avenue to make it dangerous, neighbors said.
"They've added roundabouts and speed bumps to slow traffic on Keeler, but even with all that it's a very dangerous intersection," said Heather Smith Yutzy, Belding's principal.
The school at 4257 N. Tripp Ave. serves 594 students who live within Belding's boundaries.
As families head to drop off or pick up their children from the school, they have to contend with cars rushing down Keeler Avenue.
"It's a liability because people are cutting through Keeler to get on the expressway," Yutzy said. "And people don't know how to behave on roundabouts, they don't know how to go around and they go the wrong way."
In the past, the school administration and parents tried to manage the crossing of pedestrians on Keeler, but cars were speeding by too fast that the school stopped.
"People felt too scared to stay there," Yutzy said.
Students who attend Belding and live south of the expressway are offered a safety bus because the school doesn't want them walking through the Kennedy's underpass, but even then traffic on Keeler Avenue near the school remains an issue.
"Keeler is almost like an on-ramp right there," Yutzy said.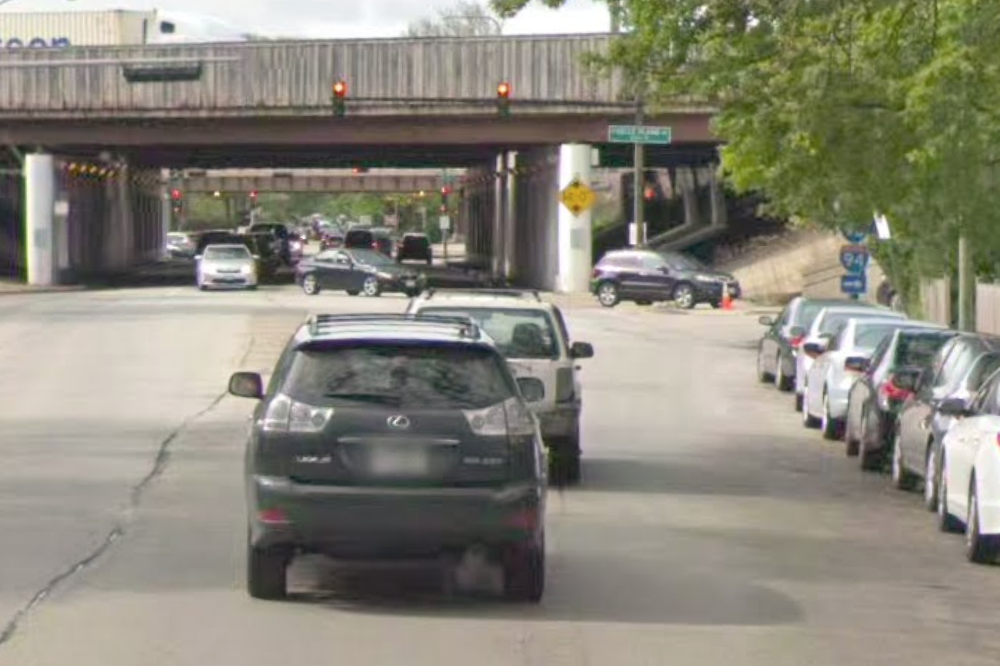 On Monday, police held an outdoor roll call outside of Belding. Afterwards Yutzy and a school neighbors who also asked police what they could do to help.
Chicago Police Lt. Sean McGovern, of the Albany Park (17th) District, led the roll call. He told Yutzy and neighbors to attend community policing meetings and call 911 with problems. That could help move more resources to the area.
"Fortunately we're a slower district as far as violence. There are some things that flare up but please come to your beat meetings if there are any questions you have," McGovern said. "And anything you see that's ongoing don't be scared to call 911."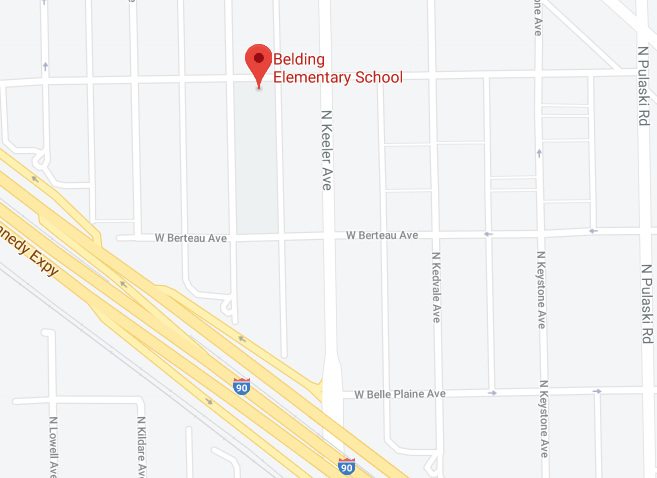 Do stories like this matter to you? Subscribe to Block Club Chicago. Every dime we make funds reporting from Chicago's neighborhoods.