COOK COUNTY COURT — Three people accused in the brutal murder of 19-year-old Marlen Ochoa-Lopez were indicted Wednesday, as the victim's devastated family called for justice.
Clarisa Figueroa, 46, and her daughter Desiree Figueroa, 24, face charges of first degree murder. Piotr Bobak, Clarisa Figueroa's boyfriend, 40, was charged with intentionally concealing a homicidal death. The three are scheduled back in court June 26.
On April 23, Lopez vanished after leaving Latino Youth High School in Little Village. She was allegedly lured to a home in the Scottsdale neighborhood with a promise of exchanging baby clothes for a double stroller, prosecutors said.
Instead, she was strangled and had her unborn child cut from her womb, prosecutors said. Clarisa Figueroa then allegedly attempted to pass off the unresponsive infant, who remains hospitalized with limited brain function, as her own.
Julie Contreras, a spokeswoman for the victim's family, said Lopez's family is waiting for more charges to be filed against the trio for the crimes committed against baby Yovanny — who remains critical condition after suffering brain damage.
"We need to hear that from them," she said. "We're not hearing that."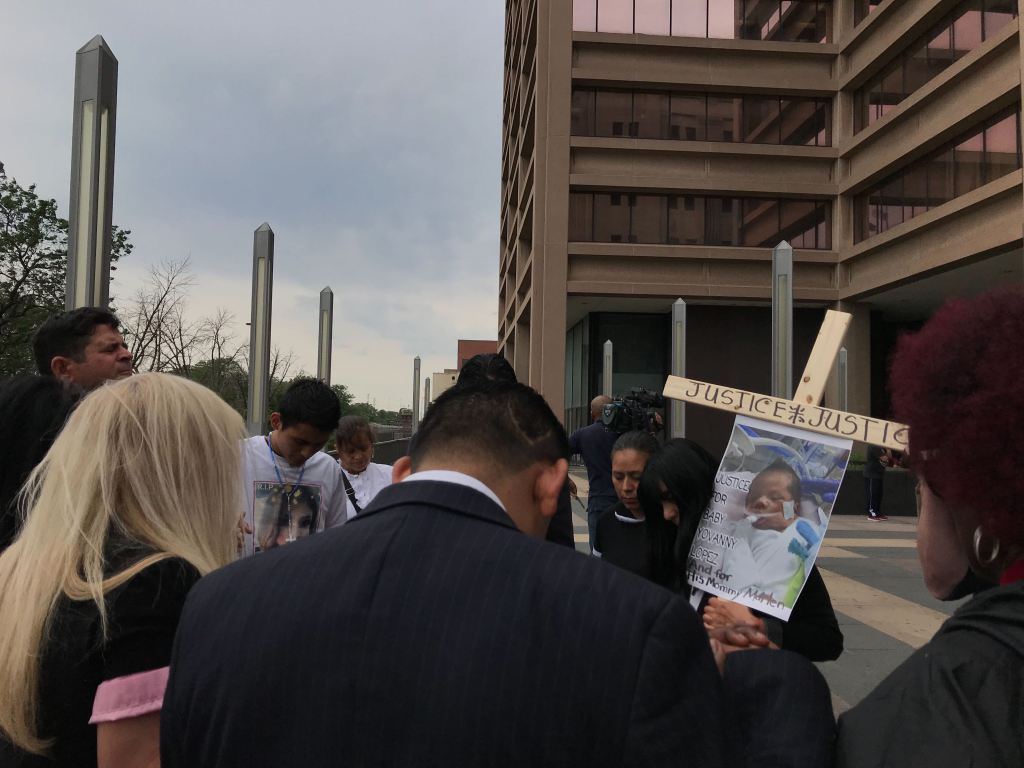 Contreras, who helped organize a march from Lopez's Little Village high school to the Wednesday hearing, also said it was frustrating for the family in court because it was hard to hear and difficult to translate what was going on. The family primarily speaks Spanish.
Bobak's private attorney Hal Garfinkel spoke to reporters after the hearing and maintained that his client was innocent and had no knowledge of the murder or of the presence of a "corpse" on the premises.
However, prosecutors say Bobak was found cleaning a carpet with bleach and a hose when police arrived with a warrant to search Clarisa Figueroa's home. That's where investigators found the slain teen, left in a garbage can in the back yard.
Bobak also posted on Facebook that his girlfriend was pregnant — which she wasn't — well before Lopez's murder.
Prosecutors say Clarisa and Desiree Figueroa had been planning to kidnap and kill a pregnant woman for weeks before the crime, hoping to steal a baby following the death of Clarisa Figueroa's son, Xander.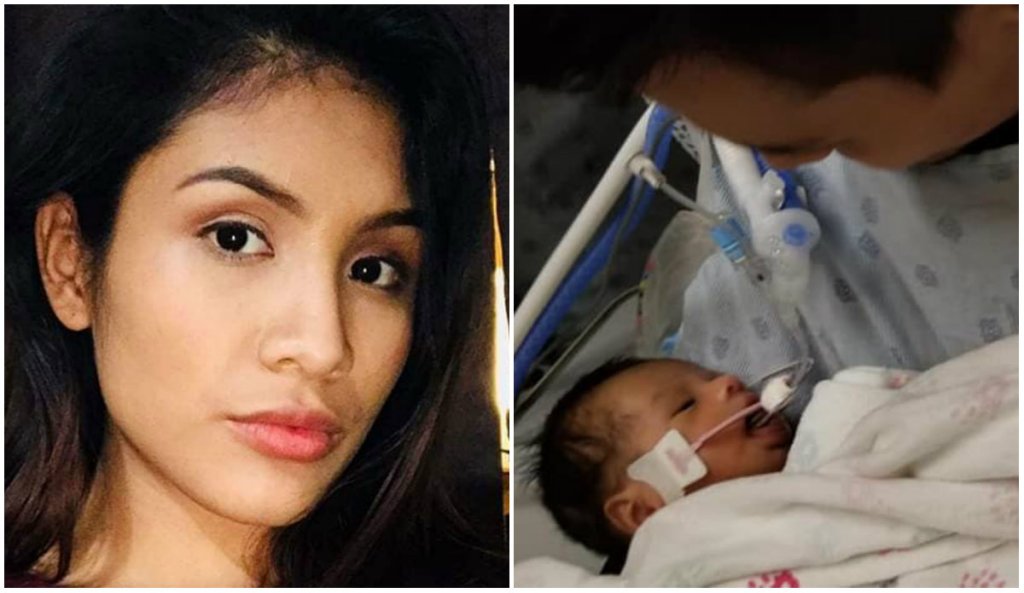 Frank Avila, an attorney for the victim's husband Yovany Lopéz, scoffed at Garfinkel's claim, saying Bobak would have known if his girlfriend was actually pregnant.
Before court, family members were part of the group of more than 15 that walked silently from Latino Youth High School,  2001 S. California Ave., to the courthouse at 26th Street and California Avenue. Contreras carried a cross bearing the word "justice" in English and Spanish and a picture of baby Yovanny.
"Justice for baby Yovanny Lopez," text on the sign read. Hand-written underneath it said, "And for his mommy Marlen"
Carolyn Jruff went to the march and spoke to the family with the help of a translator outside of the school before marching with them to the courthouse. She said she went because she wanted to support them and anyone she could.
"My heart is crying for this family," she said.
Some marchers wore shirts with Marlen Ochoa-Lopez's face, and one carried a sign that read "stop the violence and killings!!" A group held hands in prayer at the school and courthouse.
"Come and pray with us," Contreras told others outside the courthouse.
The group, which grew outside the courthouse, listened to prayers in Spanish, and Contreras offered a prayer in English.
"We ask for justice for Marlen," she said. "We ask for justice for baby Yovanny. We know that you, Father God, are the judge of all judges, and your son Jesus, your only son, is our attorney. We ask you, Father God, to heal the city of Chicago."
Previous coverage:
Family Of Slain Teen Wants 'Marlen's Law' To Require DNA Testing Of Newborns Brought To Hospitals
Murdered Teen's Car Collected 3 Parking Tickets Near Alleged Killers' Home While Detectives Searched For Her
Mural Pays Tribute To Slain Teenager Marlen Ochoa Lopez In Pilsen
Woman Accused Of Stealing Baby From Teen's Womb Went Online Looking For Victims: 'Who Is Due In May,' Prosecutors Say
Three Charged In Murder Of Little Village Teen Who Had Her Unborn Baby Stolen From Her Womb
Family Of Slain Pregnant Woman Pray For Miracle For Baby, Ask If Undocumented Status Slowed Investigation
Pregnant Little Village Mom Was Picking Up A Stroller When She Was Murdered, Had Baby Stolen From Her Womb
Pregnant Little Village Teen Found Murdered, Her Unborn Baby Stolen From Her Womb
Persons Of Interest Questioned In Disappearance Of Pregnant Teen Marlen Ochoa-Uriostegui