NORTH LAWNDALE — A West Side art scene hidden in plain sight will go on prominent display across Lawndale and Garfield Park this Saturday as three galleries highlight local talent.
The event, 2019 Art West, starts in Lawndale at the Martin Luther King Jr. Exhibit Center, 1558 S. Hamlin Ave., before moving to Legendary Art Gallery, 2419 W. Madison St., and then to 345 Art Gallery, 345 N. Kedzie St.
Art fans can watch artists work, check out curated sound environments, culinary arts and more.
The event "really is a way for us to activate a new narrative of the West Side from an arts and culture platform," said organizer Alexie Young, director of the MLK center.
Young remembers a time not too long ago when the West Side's potential to be a cultural and creative hub was invisible even to herself, a resident of Lawndale and Austin since the age of 5.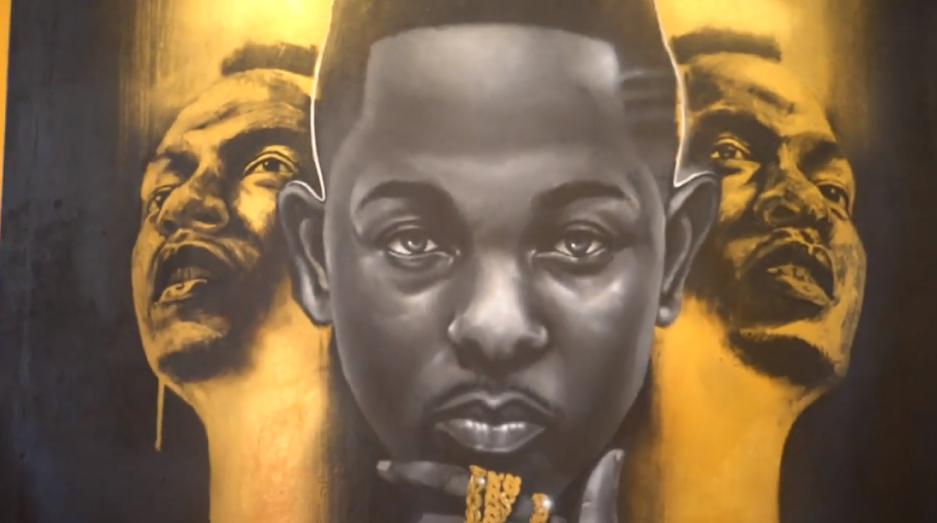 "We would walk down Ogden, and it would just be filled with empty lots. Obviously, Ogden looks quite different now," she said. "I didn't think about the history of North Lawndale and how there were lots of vibrant businesses once upon a time. And that a lot of the community was burned down after the assassination of Martin Luther King Jr. I also didn't think about what the neighborhood could be."
The MLK Exhibit Center that Young manages serves as a reminder of Dr. King's legacy in North Lawndale where he took up residence in 1966. The permanent installations — large posters and collages — along the walls of the 1,500-square-foot gallery space are a testament to the politically engaged community that Dr. King helped to foster on the West Side.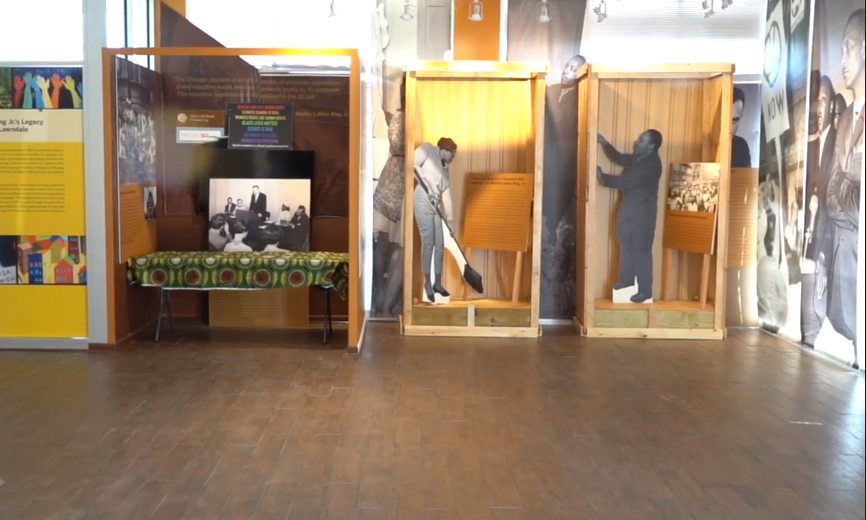 Located along the MLK Memorial District within the Dr. King Legacy Apartment Complex, the exhibit details the battle to achieve equitable housing policy and end redlining in Chicago — a fight that continues today.
When Young first stepped into the gallery two years ago, she instantly connected with the history that the space commemorated. According to her, it was a moment of realization that Lawndale had the potential to become a creative hub filled with cultural amenities not unlike the MLK Exhibit.
"I began to recognize that there are community assets that are often overlooked," Young said. "And sometimes it takes a person who's willing to step up and take on some responsibility to activate those spaces — even outdoor spaces, even gardens. There's so many creative ideas that we can explore to bring people together to activate spaces that probably could go dormant quite easily."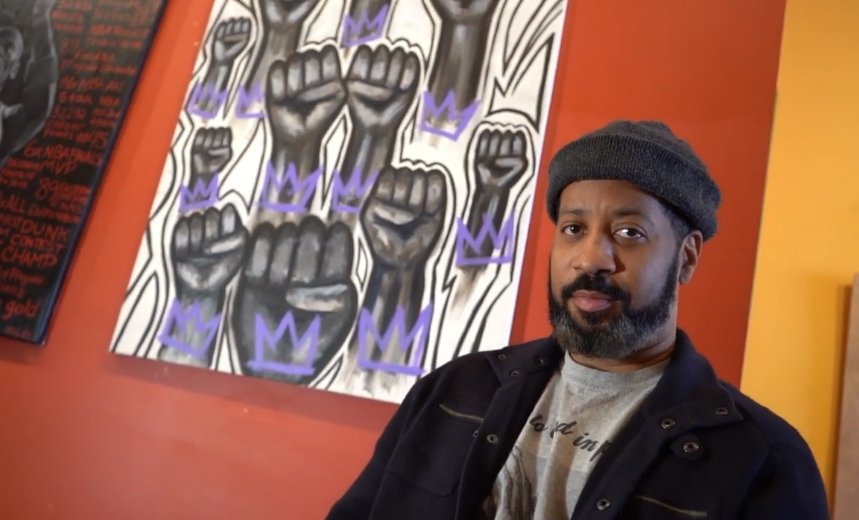 Young is working to transform her gallery for the weekend into a space that will host live performances, curated drinks by Sips and the City, and the work of artists including herself and Haman Cross.
"This space, I don't think has ever had art in it, besides the permanent exhibit. So I'm excited to move some things around and put some art on the wall for once," she said. "It's going to be the first time it's happened since 2012."
Performing at the MLK Exhibit will be B. Lilly, who combines hip hop, jazz and gospel. Complimentary refreshments will be available, with culinary experiences provided by Chef Bruce Jenkins.
At Legendary Art Gallary, owner Felipe Funderburg will do live paintings, while musical entertainment will be provided by The Lingo Chicago with DJ Johnny Jones.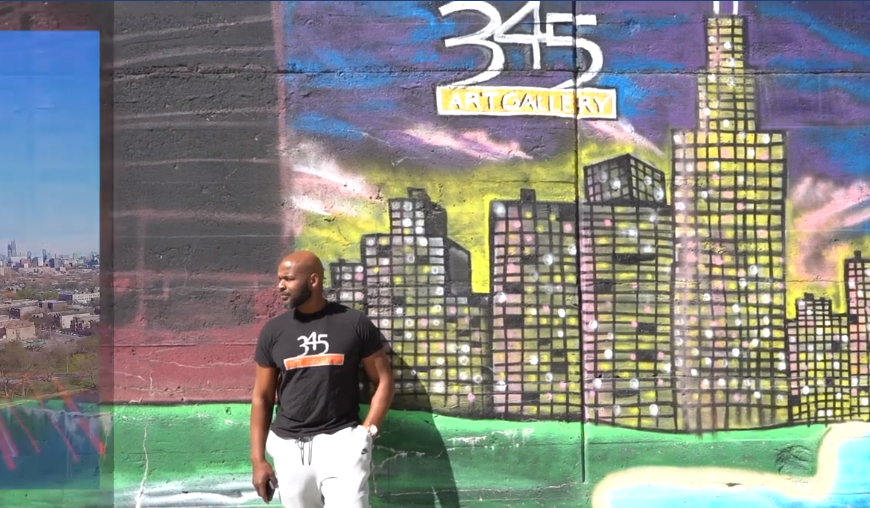 The final stop of the day will feature a West African Dance performance by African Explosion, as well as a live set from DJ Mike Dunn of the Chosen Few at 345 Art Gallery.
Most importantly for Young, nearly all of the talent showcased at Art West will be curated from the West Side, emphasizing her vision to uplift community assets that are close to home.
"How dope is it to be able to just drive down the street, enjoy some cultural amenities, meet some people, network, and then boom — I'm just like, less than 10 minutes away from home," she said. "And for one, I felt like if we don't have cultural amenities here, we can create them."
The walk kicks off at 1 p.m. Saturday at the MLK Exhibit Center, 1558 S. Hamlin Ave. For more information on the itinerary for 2019 Art West, click here.
Pascal Sabino is a Report for America corps member covering Austin, North Lawndale and Garfield Park for Block Club Chicago.
---
Do stories like this matter to you? Subscribe to Block Club Chicago. Every dime we make funds reporting from Chicago's neighborhoods.