LAKEVIEW — A sinkhole on North Paulina Street swallowed the front half of a minivan Thursday morning.
Mark Yanong was heading to work around 8:30 a.m. in the 4200 block of North Paulina Street when he spotted what he thought was a run-of-the-mill pothole.
But it was much more.
"I backed out of the driveway on my way to work and I wanted to grab something to eat," Yanong said. "I started driving down here and there was a small hole in the ground."
He expected a small bump and to continue on his way to work — but he then felt the 2003 Honda minivan collapse.
"As soon as I went in, the tire on the driver's side went down. I tried to put the car in reverse, the wheels were spinning. I shut the car off and got out of the car and that's when the asphalt around the car started to collapse."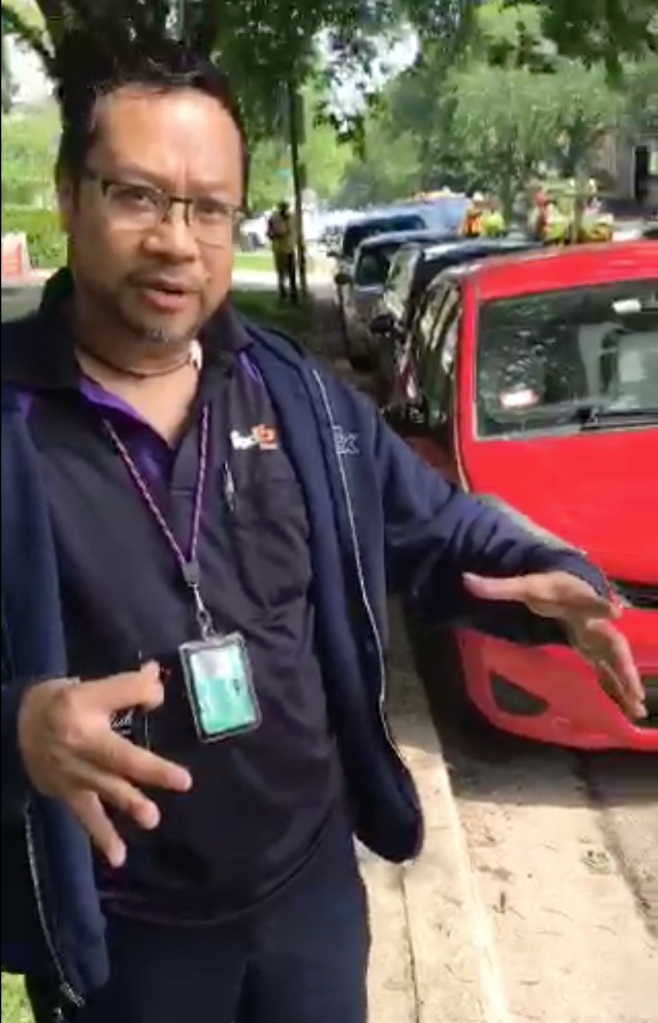 What started as a small hole quickly turned into a sinkhole wide enough for the front half of the minivan to fall into.
"After I got out, like two or three minutes later, it just started to cave in," Yanong said.
Outside of the damage his minivan sustained, Yanong was not injured.
By 9:50 a.m. two tow trucks, a few city water department trucks and two police squad cars were at the sinkhole.
City workers spent at least 20 minutes trying to figure out how to get the minivan out. The vehicle's front tires and axle caught on the lip of the hole, making the rescue tricky.
"We actually drove over that pothole like five minutes before he got stuck," said Jose Martinez, an employee at Advanced Sprinkler Systems Inc.
Martinez, with a few coworkers, was installing a sprinkler system in the front yard of a home on the same block as the sinkhole and considered himself lucky to have driven over the hole before it collapsed.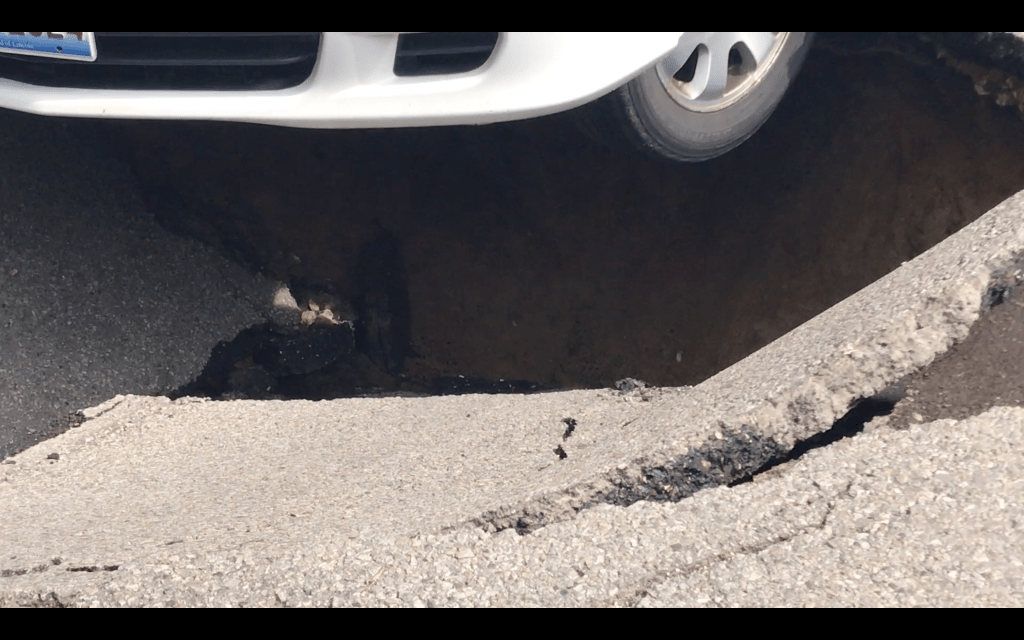 "We just thought it was a pothole and we kept on going. It looked like one at first but when we looked over, we saw he was stuck," Martinez said. "It didn't sound like anything when it happened, either. We just looked back and saw the guy was stuck and the street sinking in little by little."
City towing crews were eventually able to slowly pull the car out of the hole around 10 a.m. The van was loaded on to a flatbed truck and crews placed markers warning drivers about the hole in the ground.
"I just hope the city fixes issues like this so people like me don't get inconvenienced. It is what it is," Yanong said.
Do stories like this matter to you? Subscribe to Block Club Chicago. Every dime we make funds reporting from Chicago's neighborhoods.