BRONZEVILLE — On Friday, the day of Build Bronzeville's official launch, Bernard Loyd was moving at an almost supernatural pace to make sure everything was in place.
The last 15 years have been a labor of love for the founder and president of Urban Juncture, a development firm that takes a more ethical approach to revitalizing long-neglected communities, turning skeptical residents into impassioned stakeholders.
The result of that effort is Build Bronzeville, a $10.4 million initiative that hopes to return the community to its former glory.
Build Bronzeville is a multi-pronged effort, centered around a stretch of land at 51st and Prairie. There are restaurants that feed, entertain and teach. There's a push to revitalize the local arts scene. There's the city's first outdoor mall made up of shops inside shipping containers.
The plan is to "blend entrepreneurship, food and the arts, historic destinations, and neighborhood beautification to connect neighbors and expand economic opportunity in the area," organizers say.
The stretch of land on 51st and Prairie has seen its fair share of scrappy upstarts setting up shop, only to fold a year or two later.
With Build Bronzeville, Loyd wants to establish a sense of permanency. After all, he's been at this since 2005. He's not going anywhere.
During Friday's formal introduction to the community, Loyd was busy directing his staffers, answering phones and overseeing the final touches as people were setting up tables and chairs on the patio.
"Build Bronzeville is our effort to bring together five initiatives that have been bubbling up for years and put them in a framework where they make sense," Loyd said.
"Fifteen years go we started on this track to figure out how to use commerce to revitalize communities. We latched onto one key item: food."
Good food brings people together, but it was glaringly absent on 51st Street. Loyd and his team believed that if they centered their efforts around black cultural cuisine, other pieces would fall into place.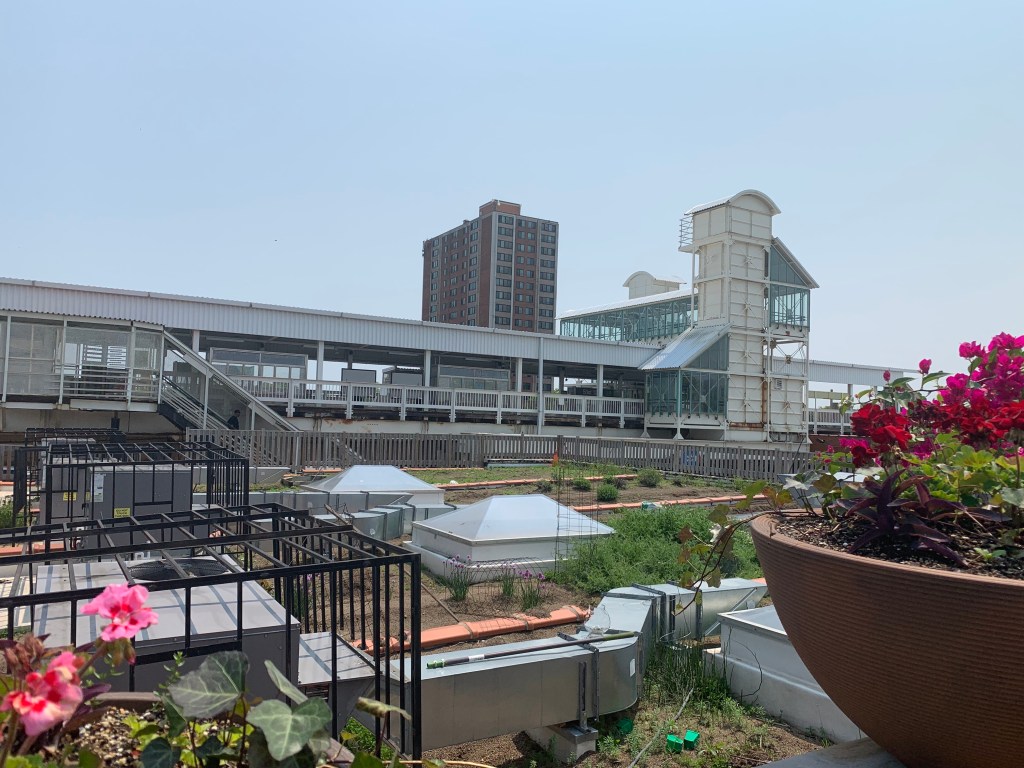 Eventually, they did. Boxville, an open-air marketplace just steps away from the 51st Street Green Line stop, debuted in 2017. FriiStyle, a restaurant that specializes in Belgian-style pommes frites (part of the Bronzeville Cookin' initiative), followed the next year. Bronzeville Incubator, a co-working space, had its official grand opening two weeks ago.
The Bronzeville Community Garden — a rooftop green space that also provides produce for residents and restaurants — and The Forum, a once-popular 43rd Street jazz club, make up the other parts of the puzzle.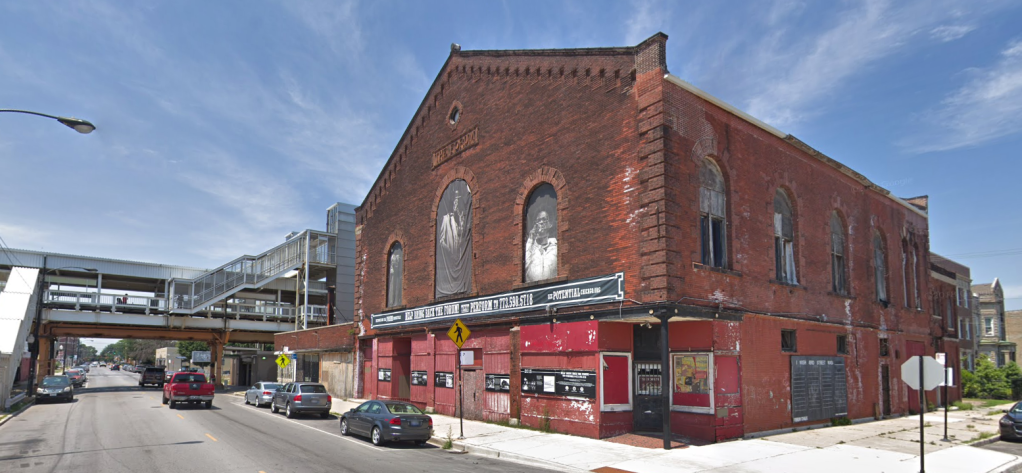 Some residents were a little wary at first, according to Jada-Amina Harvey, who is spearheading the plan to revive The Forum.
"They were used to people coming in and building things, but not for them. Once they understood that all of this was for them, they were excited," said Harvey, a Bronzeville native.
Most of Loyd's team are from Bronzeville. As such, the investment isn't just financial, it's emotional.
Erika Dunham, a longtime chef who grew up in Hyde Park, leads the Bronzeville Cookin' initiative. She hopes the community kitchen that's currently under construction will entice residents interested in exploring their culinary side.
"When you think about it, some of our greatest memories involve food, so it makes sense," said Dunham, who is also working to get more restaurateurs to set up shop along the corridor.
So far, $8.6 million of the $10 million raised for the project has been spent. The city contributed $3 million in tax increment financing dollars. The project has also received $500,000 from the MacArthur Foundation, and recently, a $150,000 competitive grant from Partners in Preservation, a competition sponsored by American Express and the National Trust for Historic Preservation.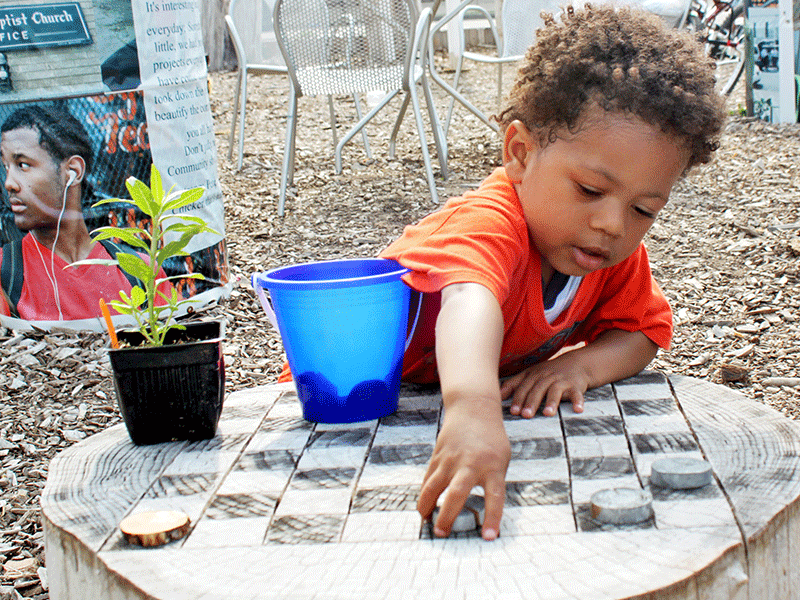 And the for-profit arm of the project, Urban Juncture, will help to keep the venture afloat.
"To be on the inside looking out, it's phenomenal. Tremendous," said Candice Archie, who is in charge of the rooftop garden. "The effects of what we're doing here won't really be felt until a few years down the road, but this is unprecedented. To have something that's totally black, to have hands in so many facets of community building…you can tell Bernard really put some thought in this."