BEVERLY — After 58 years in the neighborhood, Thamm's Auto Repair, Inc. in Beverly will close at the end of June. 
The shop at 1818 W. 99th St. was opened in 1961 by Joe Thamm. Along with auto repairs, it sold gasoline until the mid 1980s.
Joe Thamm died 21 years ago, but his sons David, 59, and Joe Jr., 66, kept the shop going. Even at that time they were old hands — Joe Jr. having started working there in 1967 and David in 1974. 
David Thamm said the decision to close came about because the years of physical labor have taken a toll as well as the changing industry.
"The job beats you up after awhile. The doctor told me awhile ago to try and quit but I like working for myself. But it's getting to the point where it's harder and harder physically to keep doing this stuff," David Thamm said.
He said after 45 years of working at the shop, the realization that his run is about to come to an end has brought mixed emotions.
"It's exciting to try and do something new because I've been doing this for a long, long time, but on the other hand, it's been in my life ever since I can remember so it's kind of sad, too. The emotions are all over." 
David Thamm added that most of his customers are not only long-time patrons but also friends. One Beverly resident who has been going to Thamm's since the 1960s is Matt Taylor, who described the brothers as great guys who are honest.
"My wife and I usually took our car to Thamm's because we felt that we could trust them, especially when my wife took our car to them. A few auto repair places in the neighborhood had a reputation of charging more and talking gibberish if the customer was a woman," Taylor said.
"If there was a problem that they could not handle, they told us that and recommended a place that they believed could handle it for a fair price. Beverly is going to miss those brothers."
Yelp is filled with glowing reviews, summed up by Adam H., who wrote, "They sell excellent, honest auto repair. I can tell you these are probably two of the only honest mechanics in Chicago. They've never once sold me something that I didn't need or didn't want. You won't find any heavy sales pressure here, what you'll find is two honest, hard-working gentlemen who know just about everything there is to know about cars."
David and Joe, who are the shop's only employees, both now live in south suburban Tinley Park. They scaled back their hours to 6 a.m.-1 p.m., Monday through Thursday. David said his 31-year-old son worked many summers at the shop growing up, but he advised his son to go into something else.
"The industry has changed so much. Cars are being built so much better than they were even 20 years ago. Things like changing hoses during general maintenance aren't needed. Transmission fluid isn't even looked at until 100,000 miles. My son can do a lot that I can do mechanically because he worked there for a lot of summers, but I sort of pushed him into a different direction," David Thamm said, adding that his son now works for a railroad.
Once the shop is closed, David said his brother Joe will likely retire but he is considering doing something else.
"I'm going to take the summer off and decide which direction I'll head. I'll probably do something else."
As for what will become of the shop, which is currently for sale, David was not sure.
"It's hard to say. It is set up for the shop, but it really is hard for an independent now to come in and keep up with purchasing all the equipment you need to keep up with the newer cars. We are also steps away from the Metra stop at 99th Street so someone may find something else for it."
As for the reaction of customers, David said many have been stopping in and that it's been a mixed response.
"Some say they are happy for us, some say, 'Oh no!' "
He added that many seem to fear they will be lost without the Thamms.
"We've had a lot of people stopping by for us to go over their car one last time because they don't know what they are going to do after we are gone."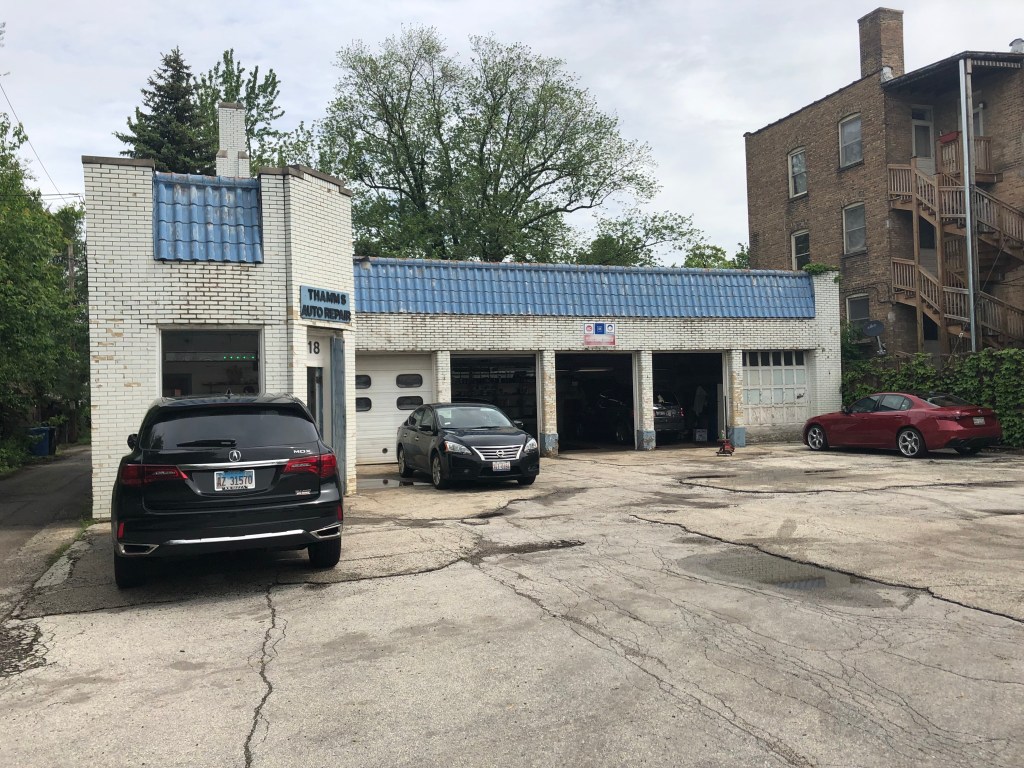 Do stories like this matter to you? Subscribe to Block Club Chicago. Every dime we make funds reporting from Chicago's neighborhoods.