WICKER PARK — A large brown and white neon sign has hung atop Hollywood Cleaners since the dry cleaning shop opened in 1947.
Today, nearly 72 years later, Phil and Marie Luparello are closing the family business.
They can't take the sign with them, so they're looking for a lover of local history to give it a new home.
"It's history," Luparello said inside his near-empty storefront on Thursday.
Related: After 71 Years In Wicker Park, Hollywood Cleaners Will Close Its Doors Next Month
"The sign, I would really like to sell," he said. "Because if I leave it here, the new owners are going to destroy it or sell it themselves."
Luparello said he's willing to part with the sign for free — so long as the new owner pays for a professional mover to dismantle the sign.
"I don't want nobody getting hurt," he said.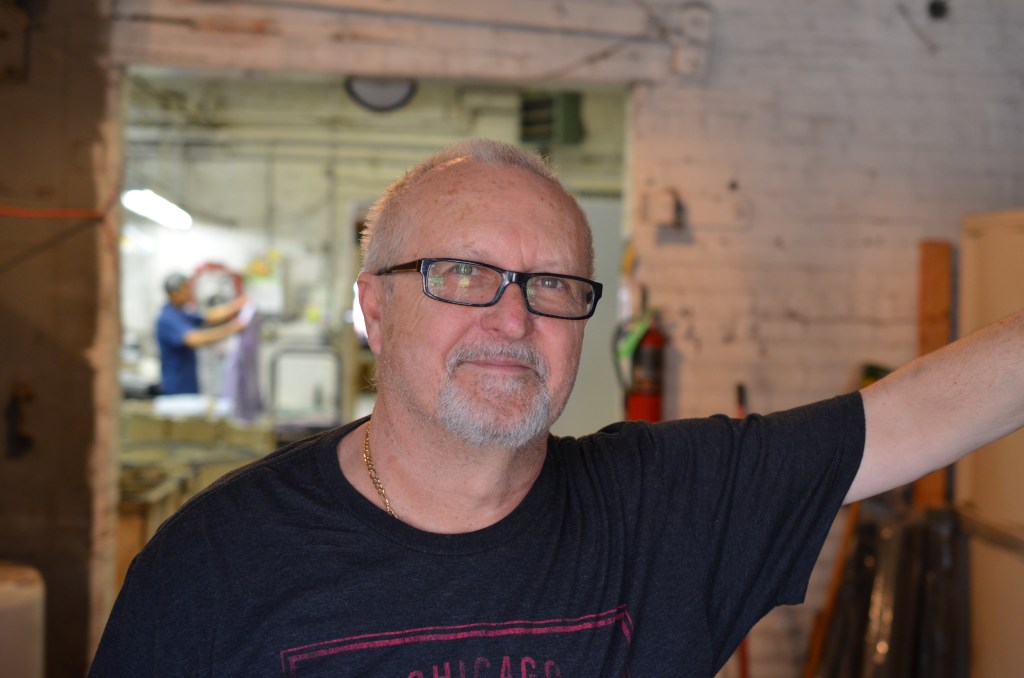 Marie's father, Nunzio "Bud" Raimondi, opened Hollywood Cleaners in 1947. He and his wife were of southern Italian descent.
In 1975, a young Luparello abandoned his job as a butcher in Sicily and immigrated to Chicago. His first job was as a steel cutter for a factory at the corner of Hubbard and Noble Streets, he said.
There, he had a couple of Italian friends who introduced him to his soon-to-be-wife, Marie.
The two dated and fell in love, and on Oct. 4, 1980, they married. By that time, Luparello had quit the steel factory taken a job at Brach's Candy Factory on Cicero Avenue.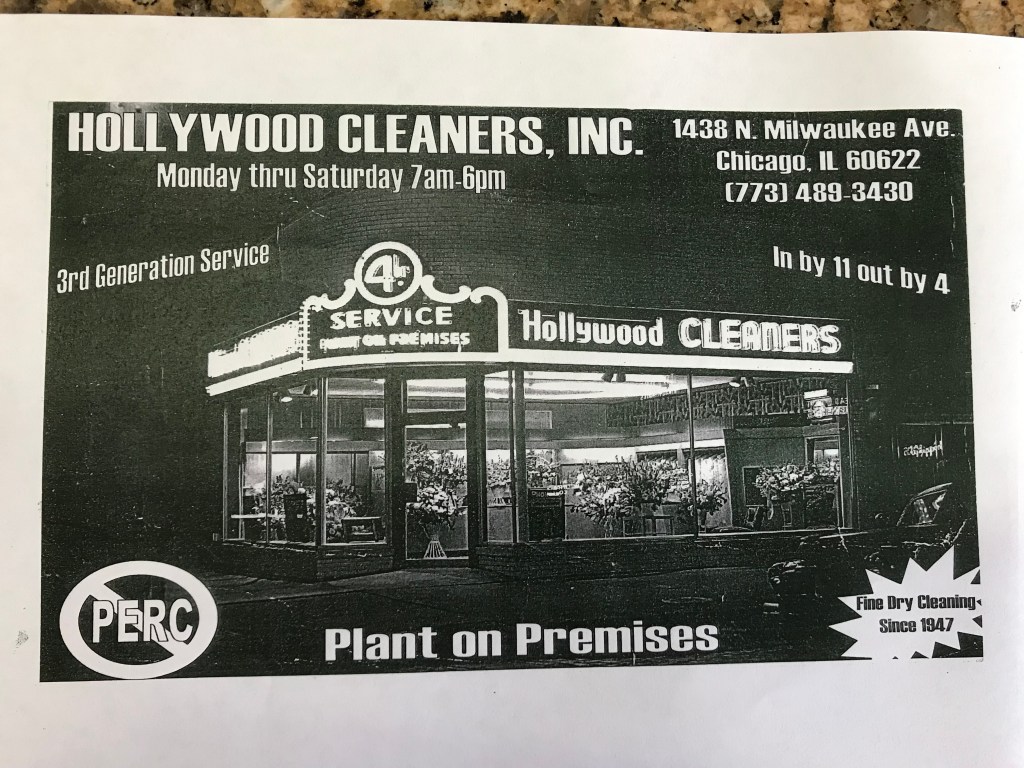 In 1981, Phil and Marie Luparello bought Hollywood Cleaners from Raimondi.
In 1997, the couple paid a local company $15,000 to remodel the iconic sign. The person they hired happened to be the grandson of the man who originally installed the sign in 1947.
"That's history, too," Luparello said.
Hollywood Cleaners is in a historic building, which means it is protected from demolition.
While Luparello was not ready to discuss details of a potential sale on Thursday, he did say readers can rest assured the building will not be torn down and converted into a high-rise condo.
In total, the Luparellos are hoping to sell three Wicker Park properties at 1438, 1440 and 1442 N. Milwaukee Ave.
Do stories like this matter to you? Subscribe to Block Club Chicago. Every dime we make funds reporting from Chicago's neighborhoods.