AVONDALE — The Belmont Blue Line station's bold new canopy was designed to look like a "big, blue waterfall."
And that's exactly what it is.
Photos taken by a local resident show water leaking through the newly-installed canopy during a heavy rainstorm Monday evening around 5:30 p.m.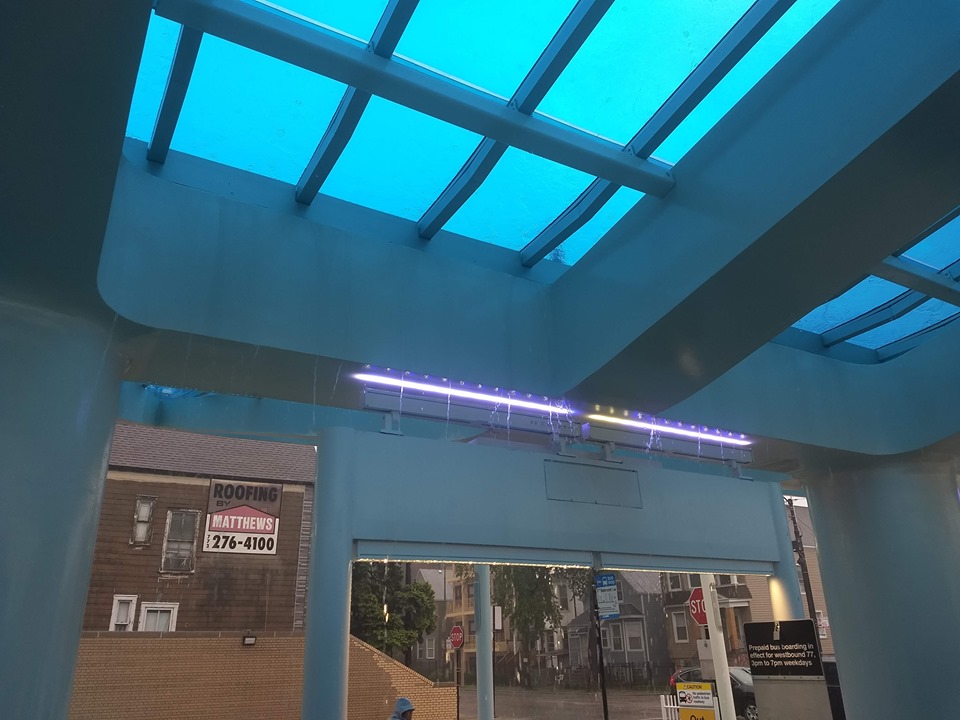 The canopy was installed in March. It was the centerpiece of the station's $17 million renovation, a project that was criticized by local residents for being all style — and no substance.
Carol Ross Barney, known for designing the Chicago Riverwalk, designed the steel and glass canopy, which weighs approximately 350,000 pounds, according to the CTA.
No word yet on why the new canopy can't withstand the rain, which has been constant this month. It's been the rainiest May on record in Chicago.
The CTA told Block Club it's aware of the canopy leaks and has begun planning for repairs.
"It is not uncommon for recently constructed structures to experience minor issues such as this," the CTA said in a statement. "We apologize for any inconvenience this may have caused our riders. Fortunately, the work needed on the Belmont station canopy is covered by warranty and will be repaired as quickly as possible by the contractor at no cost to the CTA."