CHICAGO — If you've spotted what appears to be a wild dog with mangey fur traipsing down your street with a quick, light step in recent weeks, there's a good chance you saw a coyote.
Cook County's urban coyote population is estimated to include about 2,000 coyotes — and it's "pup season." Which means there may not be more coyotes than usual, but they're coming out of their dens, from the parking lot at Soldier Field to Humboldt Park.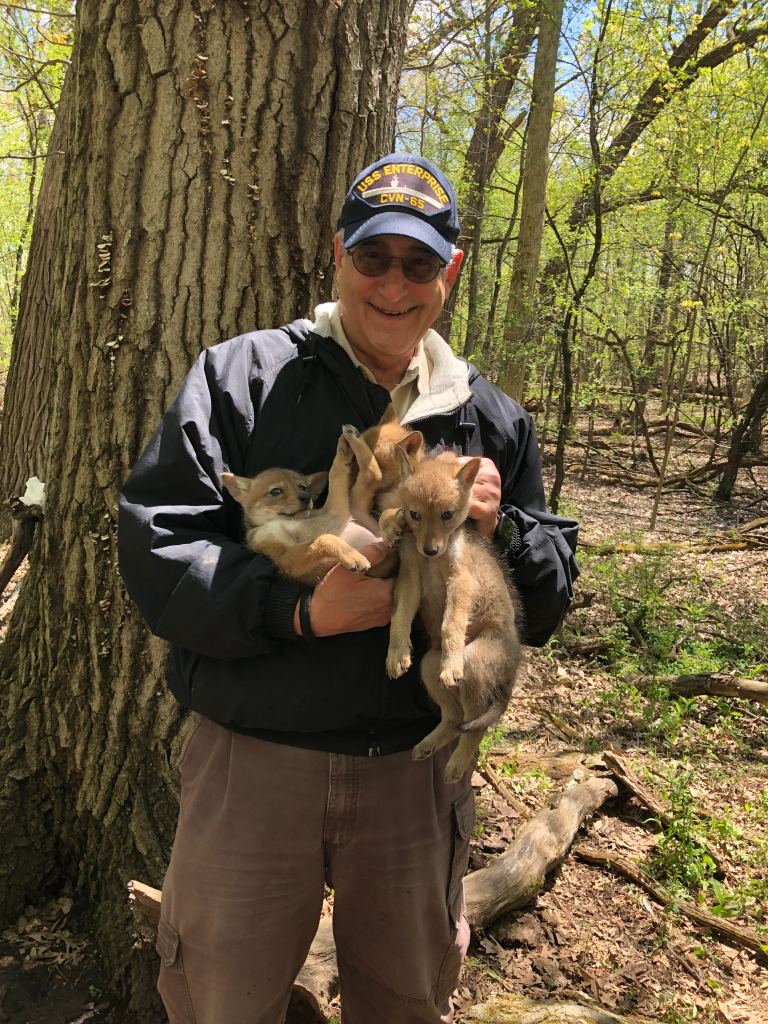 Chris Anchor, senior wildlife biologist at the Forest Preserve District of Cook County, said during the late spring, coyote family groups roam their home range territories looking for food for their newborn pups. The pups are currently about three to five pounds in weight and primarily eat mice and rabbits.
"They become more visible this time of year," Anchor said.
Sightings appear to have skyrocketed in the Northwest Side of the city, where residents in West Town, Wicker Park, Bucktown and Logan Square have reported seeing the coyotes out and about, sometimes just standing in the middle of the street.
Some neighbors named their blocks' coyotes — Peppers, Archie and Wiley are a few.
Lindsay Malinowski, of Logan Square, had a bit of fun during a neighborhood naming contest for one particular coyote.
"Though it was a tight race, Kyle was the winner, and in my opinion, the obviously superior choice," Malinowski said. "Although a few seemed upset that Kyle happens to be female. But I'm sure if you asked Kyle, she would tell you that coyotes don't subscribe to gender normative naming traditions."
While it's perfectly safe to observe and appreciate urban coyotes from a safe distance, Anchor stressed two key warnings for readers:
Do not feed coyotes.
Do not, under any circumstances, ever attempt to rescue and domesticate lost coyote pups.
"A fed coyote is a dead coyote," he said.
Anchor has worked for the Forest Preserve District since 1981 and has held the job of senior wildlife biologist since 1986. Since the 1980s, Anchor said he has personally held "several thousand" coyotes — but only briefly and for research purposes.
Today, Anchor heads up the Cook County Coyote Project — also known as the Urban Coyote Research Program.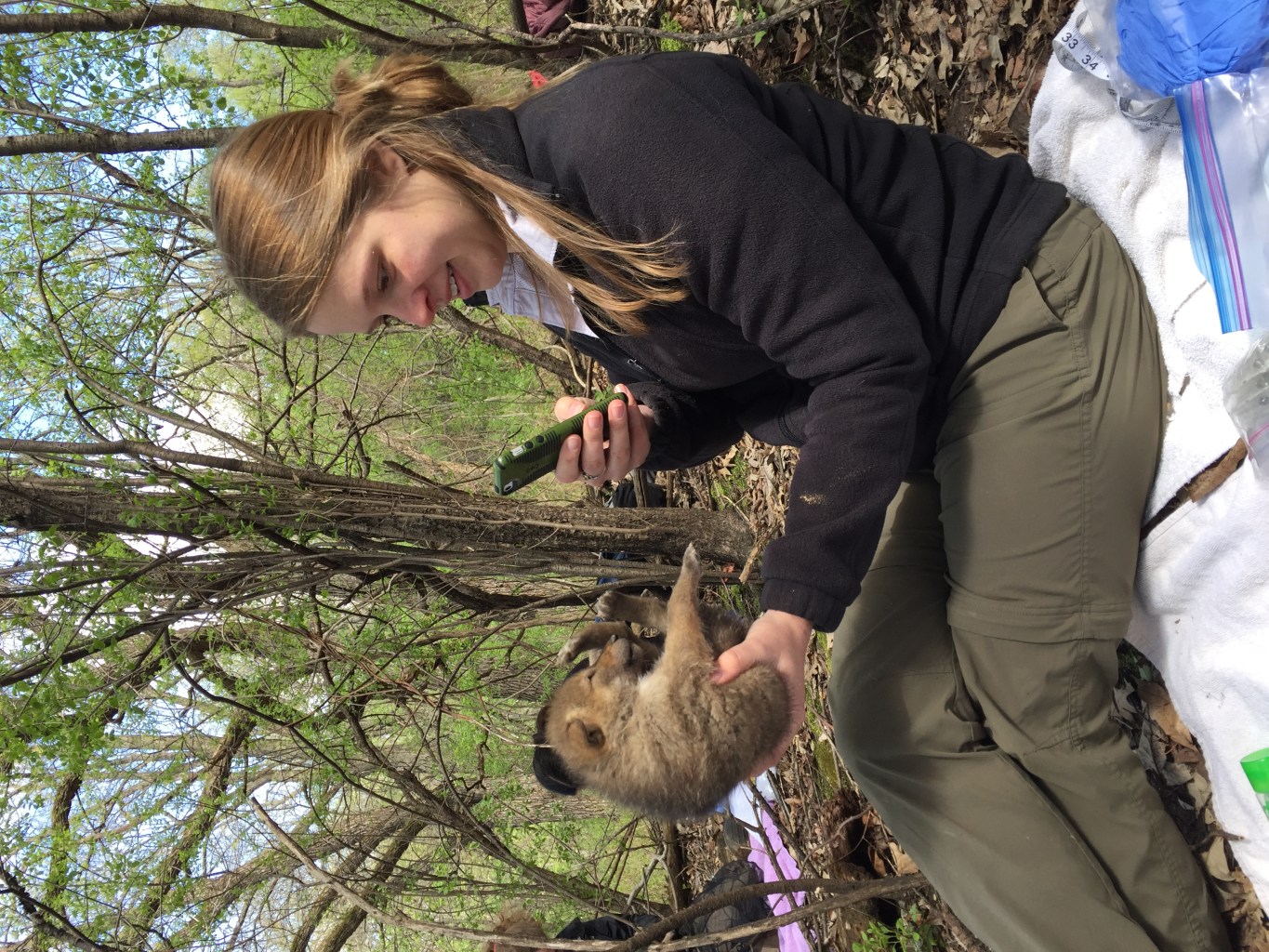 Since 2000, the project has attempted to better understand urban coyote ecology and management through the live-capture, collaring and release of about 1,200 coyotes throughout Cook County. For more information on the project, check out its website.
This month, he sat down for an interview with Block Club Chicago in an effort to address Chicagoans' frequently asked questions about coyotes.
Pieces of this interview have been condensed and edited for clarity.
Question: How many coyotes live in Chicago?
"About 2,000, but that's an estimate. We've handled so many animals and we know how large a particular coyote's home range is."
Q: What is a "home range?"
"It's the area that the family group defends against other coyotes. In Chicago (and Cook County) the home range is about half-a-square-mile. It can be as large as three square-miles. In DeKalb County, Winnebago County (and more rural areas), the home range can be about five square miles.  Way out west, in Colorado, a home range can be (anywhere from) eight to 15 square miles. That's due to a lack of resources."
Q: Where are Chicago's coyote dens?
"They're living all around us. They're everywhere. There are dens in the parking lot at Soldier Field and some near the Shedd Aquarium. "
Q: What's the difference between a coyote and a domesticated dog?
"Dogs are domesticated. That's literally the difference. They are the same biologically, structurally, physiologically, how they process food, their behaviors."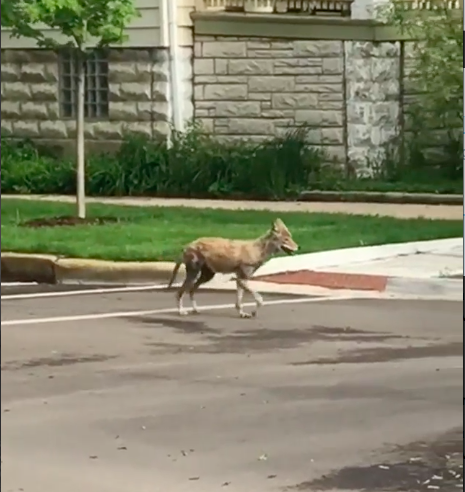 Q: I found a coyote pup in the woods. Can I raise it as a domesticated dog? 
"No. It is illegal to feed, handle or take coyotes in as pets. Depending on the judge, that fine starts around $500 and can go up from there. … You can never trust a coyote. It's a very dangerous animal to have around kids. People in the woods who capture coyote pups think they've found an abandoned German Shepherd pup. Then, six months into childhood, the coyote snarls, bites and dives under bed. Then your vet will realize it's a coyote. Every couple of years, we'll get a call from a vet. They place them in a zoo or nature center.
Q: What do coyotes eat?
"They're totally opportunistic. Chicago's coyotes mostly eat mice and rabbits. They have been known to eat small cats and dogs, but that is rare." 
Q: My neighborhood coyote looks thin and hungry. Can I feed it?
"If you start feeding coyotes, eventually they're gonna have to be destroyed. All of the documented cases of coyotes attacking people and children happen when people feed the coyotes. Feeding coyotes breaks down the normal fear that coyotes have of humans. Then they begin to view kids as food. If people start feeding them, it would be a huge issue very quickly. You would have very, very negative coyote interactions."
Q: Is there a benefit to having urban coyotes?
"Most biologists agree the overall health of the environment is improved by having a predator in the mix. The coyotes, like most (predators) disappeared in northern Illinois at turn of the last century. They were wiped out, mostly by agriculture, around 1900. In the 1970s, coyotes, Canada Geese, deer — they all re-established themselves in the lower great lakes basin."
Do stories like this matter to you? Subscribe to Block Club Chicago. Every dime we make funds reporting from Chicago's neighborhoods.