LOGAN SQUARE — Two people were wounded and one person was killed in a shooting on The 606's Bloomingdale Trail early Tuesday, according to police.
The fatal shooting happened just before 12:15 a.m. Tuesday in the 1800 block of North Monticello Avenue.
Two men, ages 22 and 20, and one woman, 19, were walking on the popular walking and biking path when three men approached them and asked for their gang affiliation, police said.
The men then pulled out guns and opened fire, striking all three victims, before running east.
The 22-year-old man was taken to Norwegian Hospital with gunshot wounds in the chest and back. He was pronounced dead at 12:25 a.m., according to the Cook County Medical Examiner's office.
The morgue identified him as Alejandro Aguado, of Portage, Indiana. Aguado was the father of a two-year-old girl and worked two jobs to provide for her, according to the Tribune.
The 19-year-old woman, struck in the stomach, was taken to Mount Sinai Hospital, where she's listed in critical condition.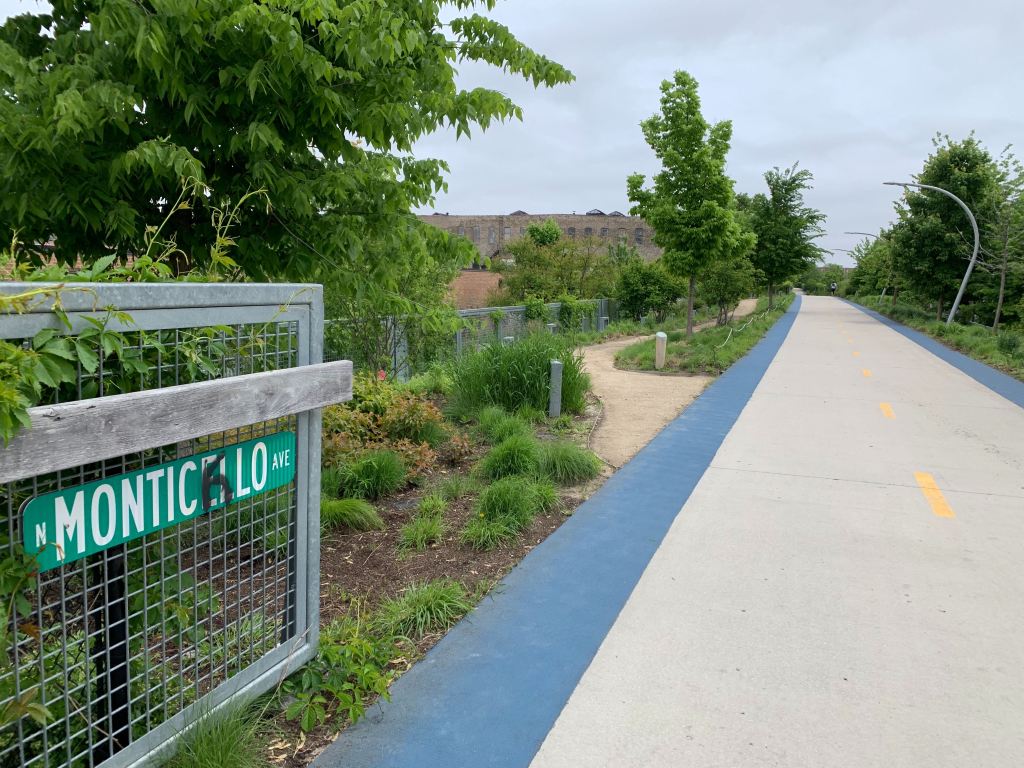 Police did not list the 20-year-old man's condition, saying only that he was "stable." He was taken to Stroger Hospital with a gunshot wound to the lower back.
The fatal shooting came as a surprise to Wendy Salgado, who was walking with her two kids, ages 2 and 3, and her mother, Leticia Salgado, along the trail Tuesday afternoon.
Wendy Salgado, who walks the trail a few times a week, said they don't carry their cell phones with them on the trail because they've heard it's a magnet for robberies, but this is the first time they had heard of a shooting happening.
Leticia Salgado said the shooting will make her think twice about walking the trail with her family.
Others, like Saul Morales, 27, were relatively unfazed by the shooting.
"Whether it happens here or anywhere else, it's gonna happen," said Morales, who lives in nearby Humboldt Park.
"I don't think it's going to impact our decision to come here because it's going to happen regardless. Sadly, we're in Chicago, and [shootings] are what Chicago is known for."
Morales said he'd be more worried if the shooting had happened during the day.
"I think I'll start worrying when I hear that it happened in broad daylight and you hit all of the [trail users]," he said.
That opinion was shared by 20-year-old Ariana Pitcher, who was walking the trail with her two friends Tuesday afternoon. Pitcher lives in suburban Crystal Lake, but chose to spend the day in the city with her two friends for her birthday.
As soon as a reporter told her the shooting happened after midnight, Pitcher said: "You should not be out in Chicago at night in dark areas when there are not many people around."
None of the three victims were known to police.
No one is in custody. Detectives are continuing to investigate.