AVONDALE — Construction crews are at work transforming four 1930s-era warehouses on Rockwell Street near the Chicago River into a massive "social club" that will house art and craft workshops, an area for private functions and more.
Called Guild Row, the $4 million project at 3130-38 N. Rockwell St. is on track for a fall opening, according to the three founders, Jim Lasko, the ex-director of Redmoon Theater, Mike Healy and Elyse Agnello.
Guild Row will house everything from an industrial kitchen and a woodworking shop to a lounge. Club members will have access to a tool library and a cafe, among other amenities.
The founders, who all met through the Harvard School of Design, envision Guild Row as a place where people can come together and make things with their hands in keeping with the original purpose of the site when Hu-Friedy, a dental tool manufacturer, called the buildings home.
Also important to the founders is using Guild Row to give back to the community. It'll be a place where woodworkers can design new playground equipment for neighborhood parks and neighbors can come together to build Pride Parade floats.
"The whole effort here is to make the most out of what you have — using your own hands and [making things] with what you got," Lasko said.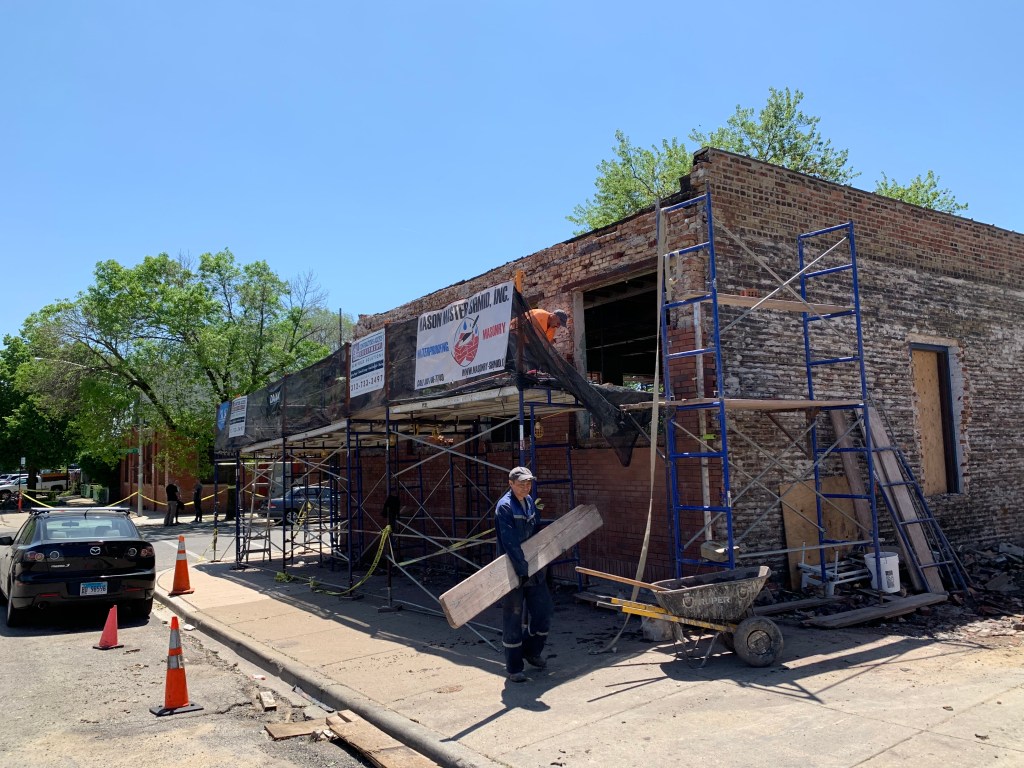 In recent years, the industrial stretch has experienced a rebirth, attracting trendy businesses like Metropolis Coffee and Metropolitan Brewing.
"This area is really interesting in terms of having once been a manufacturing area and finding new legs in terms of still making things, but in a new consumer-oriented way, and a new hyper local way," Lasko said.
The area was considered Chicago's original "Bricktown" because people would use clay from the riverbed to make bricks, according to Healy, a former program manager for the Illinois Department of Transportation. With Guild Row, the founders are aiming to honor the area's legacy.
"It would've been a lot cheaper to knock [the buildings] all down and put up a glass box that you see on Division Street or whatever," Healy said. "But it's like, no, there's a whole history and fabric to this and we didn't want to be the people who were coming in and destroying it. The fabric is more special."
The Guild Row project has been in the works since 2015. An Avondale resident of 25 years, Lasko teamed up with Healy and Agnello around the time he was forced to close Redmoon after 25 years of performances in the wake of the Great Chicago Fire Festival debacle and an unsuccessful move to a larger venue.
The founders have spent the last few years navigating the city's licensing and permitting system and securing the funds necessary to build the project.
But it was steel tariffs, imposed by President Donald Trump, that caused the "single most traumatic delay that we had as small business people," Healy said. When the cost of steel went way up, the original deal fell through and the founders were forced to find a new funding source, he said.
"In the end, though, it created the window for us to partner with Wintrust [Bank], so ultimately we feel it was for the best," Healy said.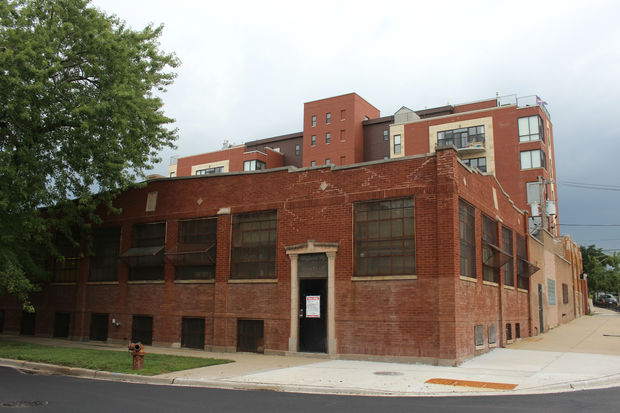 Construction is now in full swing, with the exterior work expected to be finished by June and the interior work expected to be finished by August, according to Agnello, who handles architecture and design.
In the coming months, the founders will host pop-ups at local businesses to introduce neighbors to the Guild Row concept and build the membership community.
What neighbors will learn, Healy said, is Guild Row is all about "eliminating these barriers to trying new things and meeting new people."
Do stories like this matter to you? Subscribe to Block Club Chicago. Every dime we make funds reporting from Chicago's neighborhoods.