SCOTTSDALE — On April 23, 19-year-old Marlen Ochoa Uriostegui Lopez parked her car outside her alleged killer's home near 79th Street and Pulaski Road.
Lopez was nine months pregnant and hoping to pick up a stroller from her alleged killer, Clarisa Figueroa. But she didn't make it out of the house alive.
When Lopez didn't arrive home that night, her family worried. Days turned into weeks, and while friends, family members and the police searched for her, the Honda Civic remained parked near Figueroa's home, collecting at least three parking citations.
But no one was notified: not the police, not her family and not the community members who were tirelessly looking for her.
That's because in Chicago, vehicles associated with missing persons can collect tickets for weeks before police investigating the case are notified.
The slain teen's father, Arnulfo Ochoa, questioned the "slow" investigation into his daughter's disappearance and murder, wondering why detectives hadn't found her sooner, especially given the parking tickets given to her car near the home where she was eventually found in a garbage can.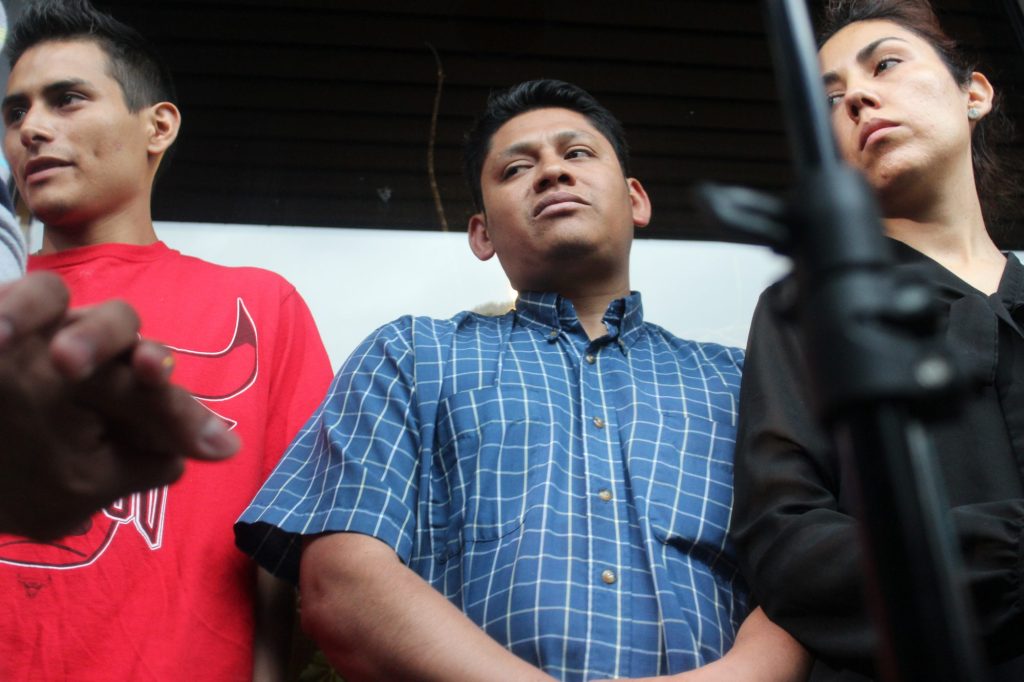 'There Is No Master Computer Grid'
The car was noted on the missing person's alert issued by the Chicago Police Department, so the victim's family assumed they would hear about it if someone noticed the vehicle.
"There needs to be better communication between the police districts," Ochoa told reporters outside the Medical Examiner's office last week. "They need to be united."
However, Chicago Police Department chief spokesman Anthony Guglielmi said making technology from various agencies and departments work in tandem is a goal — but not a reality.
"It's a very laborious process," Guglielmi said. "Every day, there are potentially thousands of tickets issued."
Most tickets generated by police officers, agents from the Office of Emergency Management and Communication and the Department of Finance are not immediately put into a database, they are manually written and are manually inserted into a database, Guglielmi said. 
Guglielmi said television programs give people "a false perception" of how investigations work.
"A lot of the things that happen on television do not conform to the law. It doesn't work that way. There is no master computer grid that connects every single piece of technology. It's a very laborious process. We saw that in part with the Jussie Smollett case. Detectives had to manually piece together video," he said.
"In this particular case, we would have found the vehicle but it probably would have taken several more weeks, given the way current databases work and the notification process works," he added.
Guglielmi said the city has been working to modernize that process through license plate recognition systems and electronic ticketing.
Not A 'Nefarious' Disappearance?
But even then, Lopez's license plate number would not have been uploaded to the National Criminal Information Center because investigators on the case had no reason to believe at the time there were "nefarious" circumstances surrounding her disappearance, Guglielmi said. 
Police are restricted on what information can be entered into a database and how long it can be retained in a dataset. "It is not necessarily a criminal charge to go missing," Guglielmi said.
"It could have been loaded into our license plate reader system if detectives believed there was foul play … but I don't believe that happened, only because we found another investigative lead that connected us to Figueroa," he said.
Lopez's family, however, held a May 5 press conference pleading for information about their daughter's disappearance — which they said was suspicious.
"She may have already had that child. She may be still in labor. We don't know. We do believe that she's being held against her will," Emma Lozano, an activist raising awareness about her disappearance, said amid the search for her.
Sarah Walker, a student pastor at United Methodist Church in Pilsen and a spokeswoman for the family, said Lopez's car had received three tickets after she went missing on April 23.
On April 23, Lopez was last seen leaving Latino Youth High School in Little Village. She met up with 46-year-old Figueroa, an acquaintance she met on a Facebook group dedicated for mothers and moms-to-be. When Lopez arrived to pick up a stroller in exchange for baby clothes, she was brutally murdered and her baby was cut out of her womb by Figueroa and her daughter, Desiree Figueroa, according to prosecutors.
Last week, Figueroa, who allegedly plotted for weeks with her daughter to kill the 19-year-old and steal Lopez's baby, was charged in her murder.
Ochoa's car was found a block from where her body was found in a garbage can in the 4100 block of West 77th Place on May 7, authorities said.
Hospital Questioned As Family Grieves
During the bond hearing Friday, prosecutors said the defendant Desiree Figueroa was caught in a red light camera driving the victim's car on April 23. 
Like parking citations, the City of Chicago, which handles red light cameras, would only place the vehicle information in a database if the citation wasn't paid in a given time, Guglielmi said. 
Because the murder took place the same day Lopez and Figueroa met, unfortunately, finding the car sooner would not have prevented the murder, Guglielmi said.
"I want to give my sympathy and condolences," he said. "It's indescribable what happened to their daughter. We hope that arrest provides some level of closure.
"I can't imagine the grief the family is going through," Guglielmi said. "It's a barbaric case and the people responsible will be held responsible. Quite frankly, it's taken the whole department by shock that one person would do this to another human being. … Now you have two tragedies, the death of a mother and the young baby, who I'm told is not expected to survive."
On Monday, Advocate Christ Medical Center came under fire for failing to notify police and the Department of Children and Family Services after determining Figueroa did not, in fact, give birth to the child.
"While at the labor and delivery section at Christ Hospital defendant Clarisa was examined but showed no signs consistent with the woman who had just delivered a baby," prosecutors said last week in court. 
The blood on the suspect was cleaned off by an OB technician and the defendant was treated, prosecutors said. 
The hospital cited "patient privacy" for not contacting authorities until two weeks after the baby was admitted to the hospital on April 23, according to a Tribune report.
The Cook County Sheriff's Office said it would investigate if the state determined that the hospital violated the Abuse and Neglected Children Reporting Act.
Previous coverage:
Mural Pays Tribute To Slain Teenager Marlen Ochoa Lopez In Pilsen
Woman Accused Of Stealing Baby From Teen's Womb Went Online Looking For Victims: 'Who Is Due In May,' Prosecutors Say
Three Charged In Murder Of Little Village Teen Who Had Her Unborn Baby Stolen From Her Womb
Pregnant Little Village Mom Was Picking Up A Stroller When She Was Murdered, Had Baby Stolen From Her Womb
Pregnant Little Village Teen Found Murdered, Her Unborn Baby Stolen From Her Womb
Persons Of Interest Questioned In Disappearance Of Pregnant Teen Marlen Ochoa-Uriostegui