NORTH CENTER — Maybe it's the booming heavy metal or the crashing of several-hundred-pound weights, but Rockwell Barbell isn't like most gyms.
The private training studio, located at 2861 N. Clybourn Ave., is serious about strength training, but beneath its grit is a powerful sense of inclusivity that's introducing women and LGBTQ people to weightlifting while crushing stigmas within the sport of powerlifting.
Not only does Rockwell, founded in 2014 by owner Lawrence Scott with gay powerlifter Matt Blankenberger, foster an LGBTQ strength training community, but it's also leading in fundraising for Pull for Pride, a series of powerlifting meets organized by the Women's Strength Coalition that raise money for various LGBTQ organizations.
Pull for Pride Chicago will happen June 8 at Rockwell Barbell with 60 powerlifters participating. This is the first time a Chicago gym is participating in the annual event, but as of May 19, the city led in fundraising with $11,703 raised for or Project Fierce Chicago, a grassroots organization that supports queer youth experiencing homelessness.
Chicago was also the first city to reach its $10,000 goal, which gym Vice President Blankenger says is indicative of the culture at Rockwell Barbell.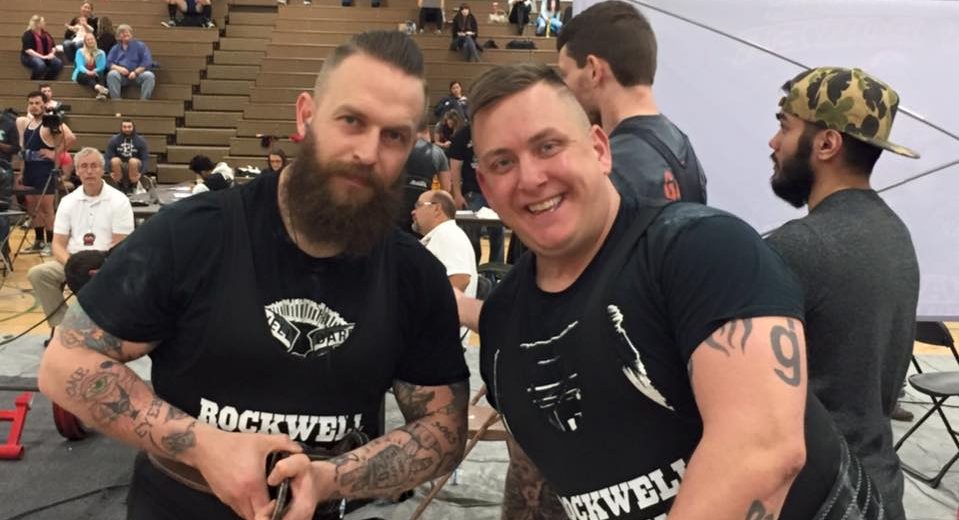 "People are realizing what Pull for Pride is and we're getting powerlifting out there, which is great," Blankenberger said. "That alone proves we're doing something here at Rockwell."
Scott said Rockwell's strong sense of community stems from his roots in punk and hardcore music scenes as a teenager.
"It allowed us to get Rockwell going from a grassroots, DIY angle. Without that, this gym would be a very different place," he said.
Scott and Blankenberger had long worked together as trainers at more high-end, traditional studios that lacked the "attitude, edge and grittiness" they were looking for, Scott said. "We wanted a hardcore lifting space where we could train hard and aggressively with loud music and have no one question us."
Rockwell got its start in a small basement area with some weights where Scott, Blankenberger and their friends would workout in their spare time. They started inviting clients from the other gyms to train at the space during their off-days, and Rockwell eventually outgrew the space, prompting its move to its current location.
"I had a 65-year-old couple working on rehabilitative movements next to these burly, hardcore, tattooed punk guys," Scott said. "These people who would probably never have interacted started gaining mutual respect for each other just by training in the same room. That's the culture at Rockwell."
Kayla Anderson, a queer personal trainer at Rockwell and Pull for Pride Chicago's meet director, said she started powerlifting at a more commercial gym, but felt like she was often judged as a woman. Another queer person referred her to Rockwell, where she found the sense of community she wanted.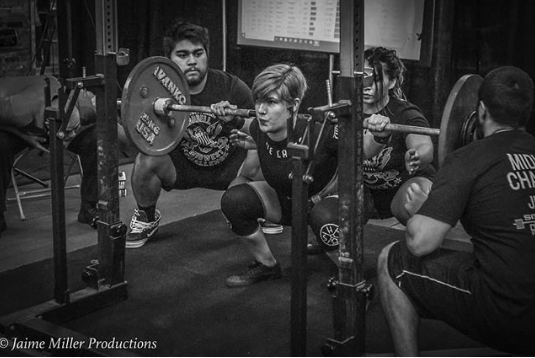 In December, Anderson helped Rockwell host its first free weightlifting seminar for LGBTQ people. The event drew a crowd of about 70 people and taught the basics of powerlifting. A second, smaller seminar was held in April focused solely on deadlifting. She said the gym got several new clients from both events.
Anderson said she got the idea to start the LGBTQ seminars from Ricki Proper, a queer tattoo artist who started training at Rockwell about four years ago while apprenticing with Caroline Moody, powerlifter and owner of Copperplate Tattoo.
"At that point in time, I wasn't sure where my transition was going to go, so I wasn't taking [testosterone] yet and was a lot smaller," Proper said. "I was super intimidated to go to Rockwell because it seemed so hardcore."
Proper said once he started going, he realized how welcoming the environment is to queer people, and he wanted to help other LGBTQ people feel more comfortable navigating the space.
"Fitness is tricky for all humans, and there's toxicity in terms of how we talk about it," Proper said. "What I love about Rockwell is we don't care what your gender is, who you're sexually attracted to or about the shape of your body. We're just about working hard and strength."
Proper said Rockwell's infrastructure also lends itself to queer people. The bathrooms are all-gendered, and the gym's smaller size ensures people won't be harassed by strangers.
"There's safety here, and it's so nice to as a queer person, walk into a space and feel fine," Proper said. "You don't have to scan the room or be on guard. You can use the bathroom without the risk of somebody telling you you're using the wrong bathroom. You can just have fun and live your life."
Blankenberger said he's also always bringing other gay powerlifters to Rockwell, including a group of several gay men who lift together every Saturday.
"I like seeing gay dudes who are strong, because society has made this stigma that gay guys aren't into sports and I want to prove everyone wrong," Blankenberger said. "The more LGBTQ people who do it, the more this message gets out there and breaks the stigma."
Blankenberger also chairs the Wisconsin chapter of the United States Powerlifting Association, one of two major federal powerlifting associations, while Scott and Anderson are both certified referees.
Anderson said more LGBTQ people participate in the USPA compared to its larger counterpart, USA Powerlifting, due to its less-restrictive stance on allowing transgender and gender nonconforming athletes compete.
According to a May 10 report from Outsports, USA Powerlifting recently voted against a proposal that would allow transgender lifters to compete in the gender category they identify with. The proposal was written by Pull for Pride cofounders JayCee Cooper and Breanna Diaz.
Anderson said USPA meets offer an untested division where people can compete as whatever gender they identify as — but the division is still split by male and female, excluding gender nonconforming or nonbinary athletes.
"At a more grassroots level, there are people in the Chicago area who are trying to pull more diverse people into the sport and operating at a higher level in the federations, so we can vote on these issues and make the changes we want to see," Anderson said.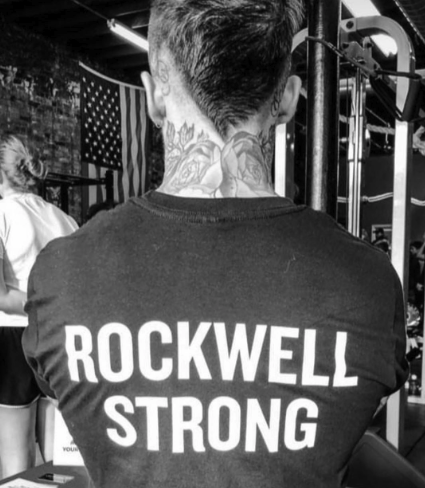 Anderson added that part of why she wanted to bring Pull for Pride to Chicago was to offer competition experience to LGBTQ lifters who might feel excluded from the sport.
"The majority of my clients are transmasculine or nonbinary, and a few of them are really passionate about powerlifting, but they can't compete because they feel like they're not welcome or don't want to enter as male or female," Anderson said. "I wanted an event where people could have their lift judged officially and get the experience of everyone cheering for you."
Jess Mons, a nonbinary person who started training at Rockwell in September 2018, said Pull for Pride will be their first competition-like experience. Their goal is to deadlift 315 pounds.
"I've been lifting for almost six years now, but competing was never an option because I'm on hormones and the thought of being forced into one gender just to have my lift recorded was not even worth it," Mons said. "This is the first time I can do it in a way that feels comfortable and exciting."
Pull for Pride Chicago will start at noon on June 8 at Rockwell Barbell, 2861 N. Clybourn Ave. Admission is $10, and all admission funds will be donated to Project Fierce. People who want to support the cause can also donate online through Pull for Pride Chicago's Crowdrise campaign.
Rockwell Barbell will also host its second USPA-affiliated meet on July 27 at On Your Mark Coaching & Training's West Side location, 317 N. Francisco Ave.