ROGERS PARK — After losing by a convincing 63 percent to 37 percent margin, Ald. Joe Moore (49th) will end 28 years in the Chicago City Council on Monday — but he says he doesn't have any regrets.
In fact, Moore says he's thankful it was decisive, as opposed to a drawn-out nail biter.
"If I was going to lose, I would rather lose by 26 percent than 26 votes," he said. "That way, I won't have to spend the rest of my life wondering. I'm at peace with the results."
Moore fell in February to newcomer Maria Hadden, who will be sworn in as the alderman of the Far North Side's 49th Ward Monday.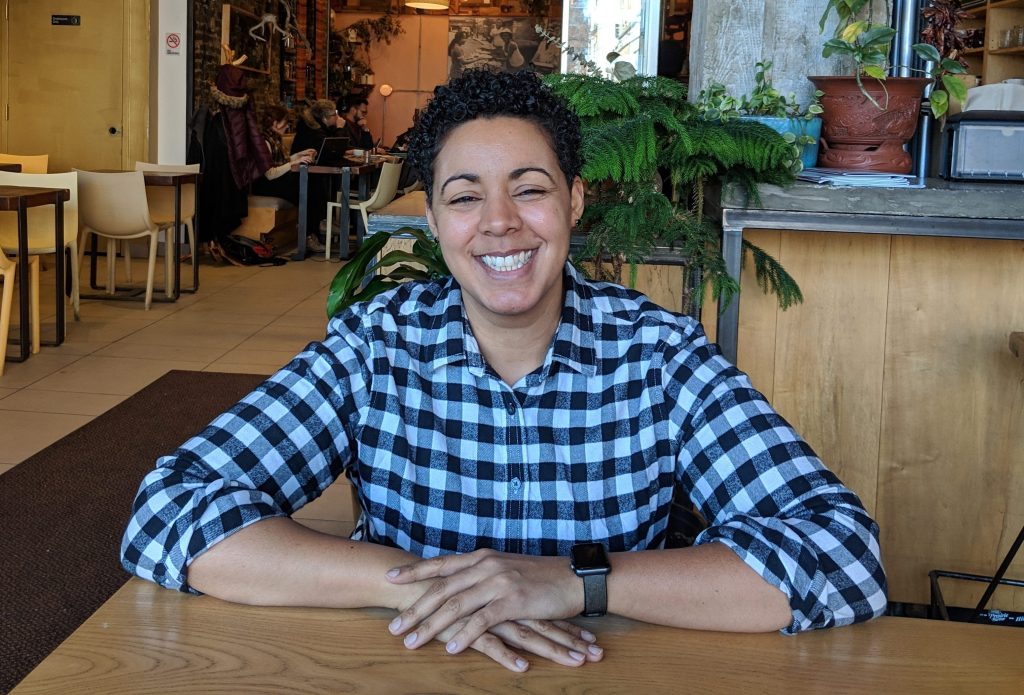 The defeat, shocking to many, sent Moore home from a job he said he still truly loved after 28 years. He sat down with Block Club Chicago for an exit interview.
"What I'll probably miss most is the satisfaction that comes from helping people and making people's lives — both collectively and individually — better," he said.
He will not miss how polarized politics have become.
Moore said people demonize each other too often simply for having conflicting ideas. It wasn't always like that, he said, attributing much of today's political incivility to social media.
In three decades of legislating, Moore was most proud of his work on the Big Box Living Wage Ordinance in 2006.
Moore sponsored the ordinance requiring big retailers to pay a higher wage than the city minimum. The City Council defied then-Mayor Richard M. Daley, and even though the measure was vetoed and the veto was upheld, Moore said it ultimately paved the way for higher wages.
While taking some time off, Moore is excited to get reacquainted with Wrigley Field. He's a season ticket holder but for years had to sell off most games.
Moore said he prided himself on being able to reach across the aisle and work with any alderman. Two of the aldermen who were Moore's favorites to work with were Larry Bloom and Ricardo Munoz. Both have troubled histories.
Bloom was sent to federal prison for pocketing a bribe from an FBI mole in the Operation Silver Shovel probe. Munoz has struggled with alcohol issues and is now facing domestic battery charges. He opted not to run for reelection this year.
"Larry disappointed me and his allies because he ended up doing some things that were not right," Moore said. "It's just a shame he ruined his career and his life because he let himself get caught up in greed."
Moore called Munoz someone who "had made some mistakes in his personal life" but who was very committed to progressive values.
Although he has been accused of cozying up to Mayor Rahm Emanuel, Moore has maintained that he remained an independent legislator whose values happened to line up with the outgoing mayor.
While Emanuel has a reputation for a "my way or the highway" style of leadership, Moore said it wasn't that way with the council.
"He really did develop a good relationship with a large percentage of the City Council," he said.
Moore said he has no regrets about siding with Emanuel much of the time, despite knowing it could hurt his political career.
"I knew that being allied with a mayor who was unpopular, especially in the 49th Ward, was not necessarily in my best political interest," he said. "But I felt I was doing the right thing and I can defend every vote I took."
Although Mayor-elect Lori Lightfoot has been working to curb aldermanic prerogative, Moore isn't sure it's possible to ever stop "deal making." But he would like to see an end to aldermanic prerogative in matters of affordable housing.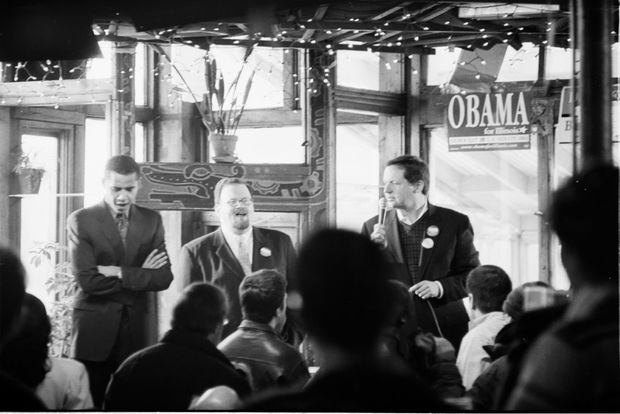 "It's in the city's best interest to make sure that every neighborhood is affordable," he said. "And there are some alderman who are resistant to that and it impedes our ability to accomplish [those goals.]"
Ultimately, Moore hopes that his legacy in Rogers Park — besides being the 49th Ward's longest-serving alderman — is about being an alderman who built bridges within the community.
"I hope that my legacy will be one of working in partnership with community and civic leaders along with ordinary residents," he said.
Moore has no plans to ever leave Chicago, or the 49th Ward. He and his wife recently moved to a lakefront condo and Moore is looking forward to being just another Rogers Park resident.
He said that Ald.-elect Hadden will have a steep learning curve and that the first term in office is "like drinking from a fire hose."
He acknowledged her staff would be smaller but praised her decision to retain his ward superintendent Dan Murphy.
"[Hadden] is very smart," he said. "If she brings the same energy she brought to the campaign, she will be in pretty good shape."
He joked that the biggest change he experienced in office was gaining 40 pounds since swearing in. But on a more serious note, Moore admits he learned that many issues are more complex than most are willing to admit.
"I discovered over time that not all issues are necessarily clear cut," he said. "It's not all black and white, there is a lot of gray area."
When it comes to Rogers Park, Moore loves to frequent J.B. Alberto's Pizza. But his favorite place by far is Loyola Park by Pratt Pier.
"There are very few places in the city more beautiful," he said.
Moore did admit that there was a time during his tenure where he "took his eye off the ball." It was about 12 years ago, according to Moore, when he was dealing with some issues in his personal life.
Moore said he let his staff slack off a bit, which led to a delay on the delivery of important ward services. He said it almost cost him an election and it refocused him to work even harder.
Moore said he will probably never leave politics completely — for him, politics is akin to water for a fish. But he doesn't know what's next.
"I'd like to continue to play a role in promoting cities and local governance," he said. "I see myself playing a role in helping cities and elected officials at a local level do their jobs better."
After almost three decades in office Moore wanted to say thank you to the residents of Rogers Park.
"I can never say thank you too much," he said. "I was honored to have had the opportunity to represent this community for as long as I did."