DOWNTOWN — Despite calls from residents and community members to delay their recommendation, the Commission on Chicago Landmarks unanimously voted to approve a plan to turn a 1.5-mile stretch along 18th Street in Pilsen into a historic landmark.
The commission made the recommendation Thursday because the proposal met four landmarking criteria: "value as an example of city heritage, exemplary architecture, distinctive theme as a district, and unique or distinctive visual features," said Kevin Bargnes, a spokesman for the Department of Planning and Development. The designation means roughly 850 buildings and murals in the South Side neighborhood will become historic landmarks.  
Related: Can Pilsen Homeowners Afford A Historic Landmark District? Worried Residents Ask City To Delay Designation
The commission also voted to deny demolition permits that had been requested by developers for 1730-34 W. 18th St. because "the buildings are contributing structures to the district," Bargnes said.
Despite the approval, Pilsen is not fully on board with this plan — and its new alderman isn't, either.
In a Sun-Times op-ed ahead of the meeting,  Ald.-elect Byron Sigcho-Lopez (25th) called for "ample community input and comprehensive understanding of the benefits, consequences and options available to ensure that this is a net benefit for our residents." 
He said one community meeting was not enough, and promised to hold more public meetings to garner additional feedback and would "not approve any proposals that could harm our most vulnerable neighbors."
Over the coming weeks, the Department of Planning and Development will work with Sigcho-Lopez on his "community engagement efforts," Bargnes said.
The proposal will be sent to the Committee on Zoning, Landmarks and Building Standards for consideration, Bargnes added.
If approved by City Council, the designation will become one of the largest in the city.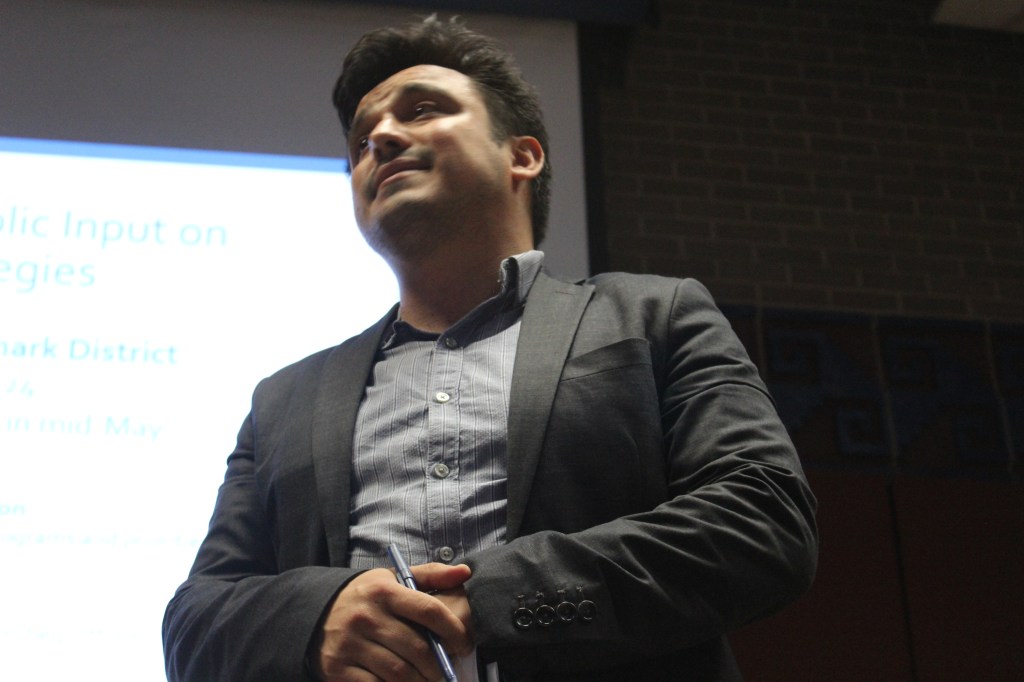 The proposal failed to garner support from outgoing and embattled Ald. Danny Solis (25th).
Solis alerted the planning department that he would not support the historic landmark designation and suggested they work with the new alderman alongside the community, according to a Solis staffer.
Last month, the proposal was met with mixed responses from community members and residents.
Some residents said the plan would preserve the character and integrity of the neighborhood by preventing developers from razing historic buildings and replacing them with generic condo buildings.
But others worried that the costs associated with living in a landmark district would be too high for longtime residents.
Related: Should Pilsen Become A Historic Landmark District? Some Say City Is Trying To 'Shove This Down Our Throats'
The landmarking process was initially set to extend late into the summer, but was expedited after the Landmarks Commission denied a request to raze the three buildings at 1730-34 W. 18th St. in March.
Since that permit was denied, city code requires the Landmark Commission hold public meetings and decide whether or not to turn the area into a landmark district within 90 days. Essentially, the commission can't deny landowners permission to do what they want with their property and then drag out the process for years.
City Council has an additional 90 days to vote on the commission's recommendation, according to city code.
If no such recommendation is made within the time frame, the demolition permit is then approved and the buildings are allowed to be demolished.
Last fall, city officials unveiled the Pilsen Landmark proposal — one component of a five-part strategy aimed at preserving the Mexican and Mexican American communities in Pilsen and Little Village. 
RELATED: City Vows To Keep Mexican Culture Alive In Pilsen, Little Village With New Affordable Housing Plan
In December, the city's Landmarks Commission approved a preliminary landmark recommendation that covers a 1.5-mile stretch of 18th Street,  Blue Island Avenue as well as residential blocks bound by 18th Street, Ashland Avenue, 21st Street and Racine Avenue in Pilsen.
There are 59 Landmark Districts and nine extensions across Chicago, according to the Department of Planning and Development.
Do stories like this matter to you? Subscribe to Block Club Chicago. Every dime we make funds reporting from Chicago's neighborhoods.