UPTOWN — The recent shootings in Uptown have been unconnected, targeted attacks committed by individuals who aren't from the neighborhood, Chicago police commanders told residents Wednesday.
Alds. James Cappleman (46th) and Harry Osterman (48th) — joined by 19th and 20th District police commanders — held a joint safety meeting Thursday at Furama Restaurant, 4936 N. Broadway. Hundreds attended the meeting and after running out of space initially, the aldermen moved the crowd to a larger room.
The meeting lasted almost three hours as police described the scene of the May 6 shooting at the Argyle Red Line platform. Afterward, the panel of aldermen and commanders fielded questions from dozens of neighbors.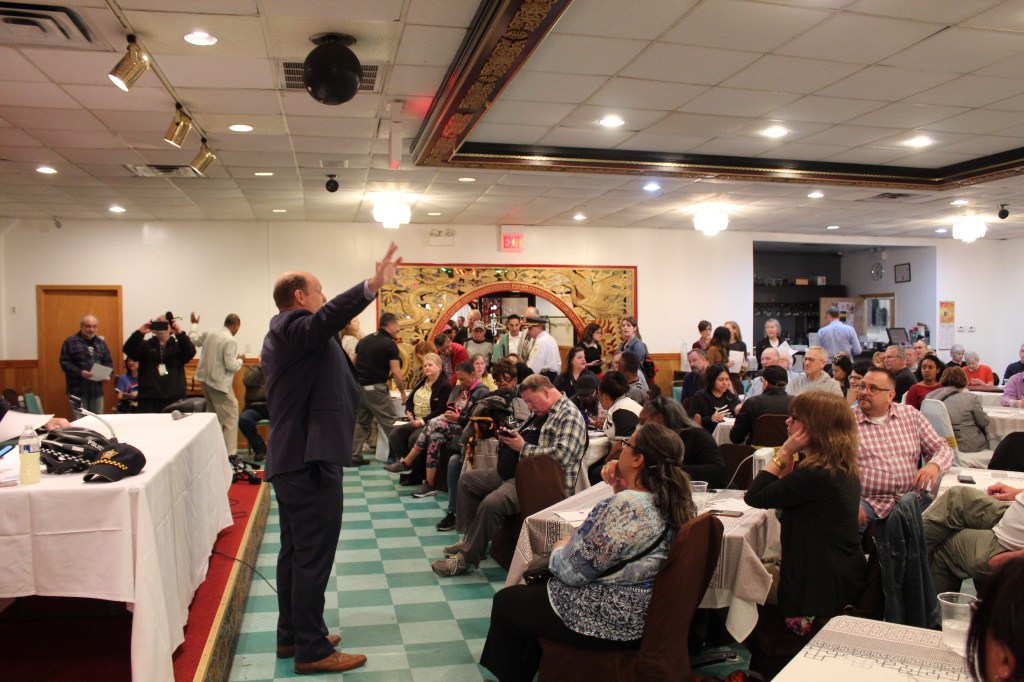 Officers said that three recent Uptown shootings had been targeted attacks committed by individuals who don't live in the neighborhood. They said separate shooters have been arrested and charged, and police could find no connection between the shootings.
Commander Sean Loughran of the 20th District said the 14-year-old charged with two felony counts of attempted first-degree murder and aggravated battery with a firearm in the incident was "very well known by police."
Loughran said the teen's mother had previously moved him downstate, away from the neighborhood, when she became concerned for his safety. But the boy ran away and found his way back to Uptown.
The Friday after his arrest, police were shocked that a judge ruled the teen could be released from a juvenile detention facility if his mom picked him up. She didn't — Loughran said the suspect's mother thought he'd be safer locked up.
Ultimately, the same judge ruled Monday that the boy stay in police custody, but police were frustrated that he could have been out of detention despite charges of opening fire on a CTA platform.
Loughran told residents that a second person brought in for questioning about the Argyle shooting was uncooperative and police have been unable to make a case against him.
"We were not capable of charging him at this time with anything relevant to this incident," he said.
A variety of measures to curb violence in the neighborhood were discussed. Some in the community wanted swifter police response and harsher punishments for those who commit crimes. Others wanted to see more restorative options like after-school programs, summer jobs and community intervention strategies.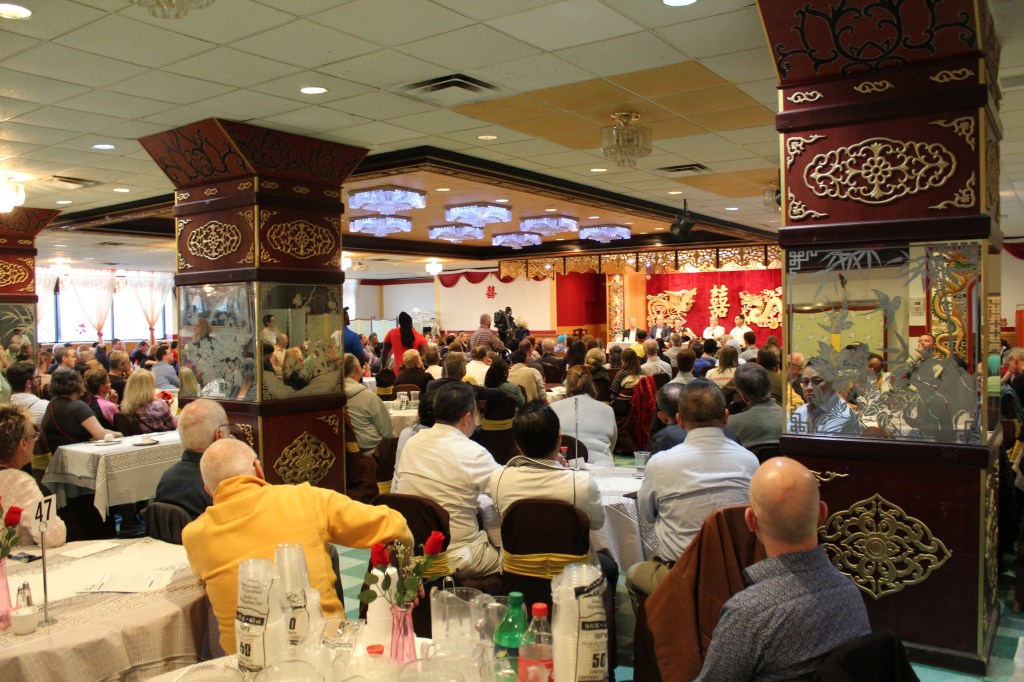 Mary Difino, a social worker for Chicago Public Schools, complained about the lack of social workers in schools, saying her caseload was impossible. She said she was the only social worker for two schools and was responsible for 1,300 students.
"Seventy-five percent of the time I am just buried in paperwork," she said to a round of applause.
A retired CPS teacher who now works for After School Matters suggested Osterman and Cappleman work to get Ventra passes for kids with summer jobs. She complained that the privately run San Diego-based company was not serving the kids of Chicago.
Although many had praise for the aldermen and police officials, not all were happy with what they heard. Ralph Edwards, former gang member who does violence prevention work as the Program Manger of CURE Violence, left the meeting early in frustration.
"I honestly just felt like they weren't going to really listen to us," he said. "I knew they didn't want to hear the real story."
Edwards disagrees with the proposition that more neighbors should be calling police, saying it does more harm than good.
"They want to keep a sense of fear in the community," he said. "When we should be really trying to help instead of calling the police."
Other neighbors complained about open-air drug markets in different areas of the neighborhood. While police shared in those neighbors' frustrations, they reiterated that individual small-time drug users were not their chief concern.
"The public has spoken," Loughlan said. "They do not want us to focus on individual users."
Alds. Cappleman and Osterman highlighted various intervention strategies to help kids with prior arrests get back on track. Other neighbors asked for volunteers for several after-school or violence prevention programs.
"We have to make sure we are doing more to get those young people in positive places and get them the support they need," Osterman said.
Nearly everyone in the room seemed to agree that mental health services were sorely lacking and played a major role in contributing to crime.
Commander Loughlan mentioned that "the ZIP codes in Uptown have some of the highest concentration of mental health calls, not just in the city, but in the entire country."
Police said that the number of patrol officers on Argyle had been increased from one to two officers, with a day-time and evening shift. Osterman announced installation of a new pod camera north of Argyle Street on Winthrop Avenue.
Loughlan encouraged residents to attend local CAPS meetings and to continue working together even after memories of the most recent shootings have faded.
"People always come out in droves when there is a crisis, but we don't need you just during times of crisis, we need you during the good times as well. If we can consistently make small corrections it betters our city for everyone."